Our Studio
We're the Chancey Charm team, and from San Diego to Boston — and everywhere in between — we come alongside brides and take the stress out of planning! 
As one of the nation's leading luxury wedding planning, coordination, and design studios, Chancey Charm planners work from offices in more than 13 cities, meticulously designing feminine, sophisticated weddings.
We lean on cloud-based planning and our custom online planning tool to  meet our brides where they are: from hometown to destination affairs, let's make planning a stress-free process. Whether it's a small, intimate vineyard wedding or a grand ballroom celebration, we want you to head down the aisle at ease as the belle of the ball in your elegant, publication-ready vision.  
We have teams in Atlanta, Boston, Charlotte, Charleston, Charlottesville, Dallas, Denver, Houston, Memphis, Nashville, New York, San Diego, Tampa and Washington, DC.
.
.
Honors
.
.
Sarah Chancey
Wedding Planner, Educator, Creative Director
Hi! I'm Sarah Chancey!
Most days, you'll find me steering my business from my home office and taking breaks to chase after my toddler son padding barefoot through the house: between Boaz and my cute husband, there's always an Atlanta Braves game on! I'm a wedding planner, industry educator, design-loving sketch-book aficionado, and mentor to my team — serving wedding planners as they build a career they love and learn the ropes of the industry is why I'm in business.
"I wholeheartedly believe it's possible to find a creative career with freedom and flexibility to focus on what's important: your faith and your family."
My planning style? It stems for interior design major studies and custom sketches melded with tech-focused online design boards: capturing a bride's vision while encouraging her along the way is our goal — after all; you're going to look back on your wedding for decades! I believe in creating blissful wedding days filling them with authenticity and heart — and making it stress-free, to boot!  Official Bio
Are you a planner looking for some face time with Sarah Chancey?  Check out her Brunch + Learn here!
....
Are you a wedding planner who's new to the industry or looking to attract your dream client?
Join my FREE Wedding Planner Workshop 
"How I grew my sales from 1k in my 1st year to 6-figures & 13 locations in 5."
The Chancey Charm Team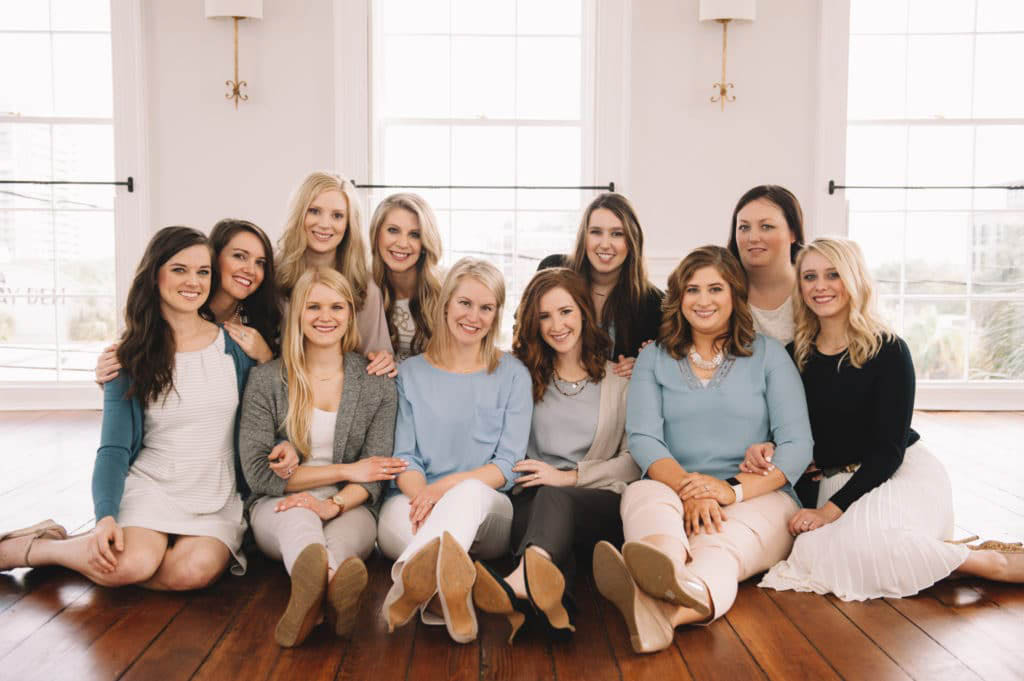 Click here to learn more about our team and Associate Planner Program.
.
Giving Back
At Chancey Charm, we believe our purpose is greater than planning the perfect event or wedding. When you book an event with us, you are joining the fight against sex trafficking and helping women support their families through small business loans via HOPE International.
.
.
.
photography: jennings king / odalys mendez