Our Chancey Charm Boston Wedding Planner, Jyl Deering, is thrilled to add this beautiful and historic wedding venue to our Boston/Cape Cod Preferred Partners List! Tower Hill Botanic Garden is located in Central Massachusetts, just an hour outside of Boston – making it perfect for couples looking for a wedding venue that combines historic charm and breathtaking backdrops. We're so excited to share this Boston area wedding venue's robust history and why Chancey Charm Boston brides will love hosting their most special day at this picturesque event space. Enjoy!
– The Chancey Charm Team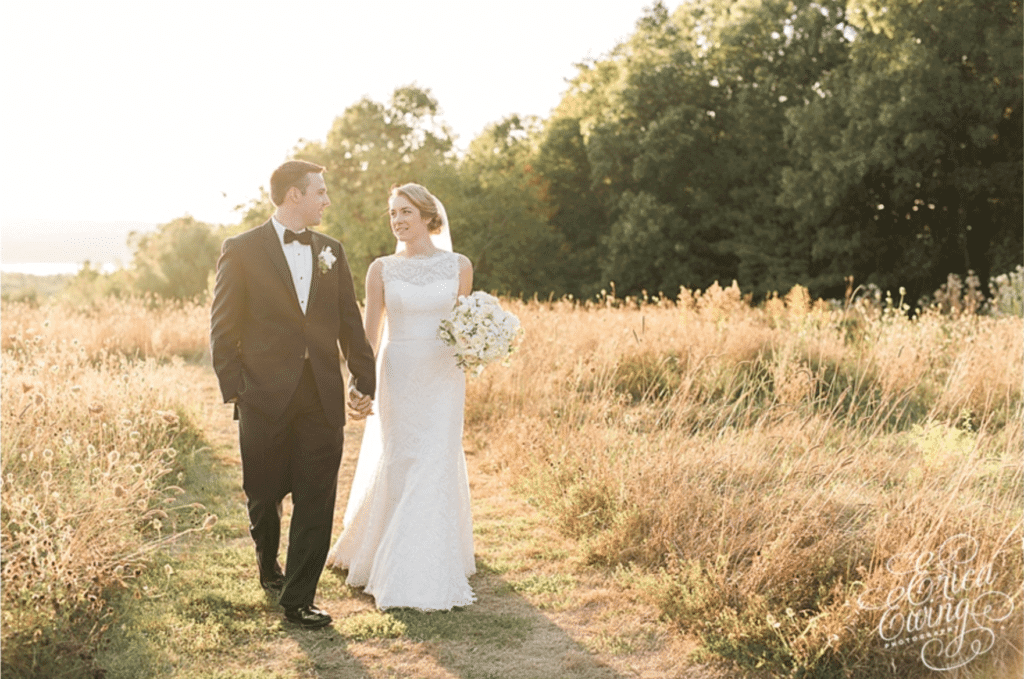 Photo: Ewings Photography
Venue Name
Tower Hill Botanic Garden
Wedding Venue Location
Boylston, Massachusetts (about an hour from Boston!)
When did you open?
The Worcester County Horticultural Society, the third oldest active horticultural society in the United States, is a non-profit educational organization formed for the purpose of advancing the science and encouraging and improving the practice of horticulture.
Tower Hill's history began in the fall of 1840. During the annual cattle show of the Worcester Agricultural Society, 24 professionals, merchants and public officials staged a fruit and flower display, which was received with rave reviews. The success of the fruit and flower show inspired the original 24 men to create the Worcester County Horticultural Society in 1842.
The continued success of the Society created a demand for a building to house offices, a library and exhibitions. In 1851, the Society's first headquarters was built in downtown Worcester and weekly summer shows highlighted the produce and gardens of this thriving agricultural community. The crops were so robust and varied that in 1855 one exhibitor alone showed more than 200 varieties of pears! The Society continued to grow and expand and by 1867, the annual exhibition had grown so large that it had to be moved. By 1928, the Society had outgrown its Front Street property, so land was purchased to build a new headquarters, Horticultural Hall, at 30 Elm Street in Worcester. During the 1940s, as agriculture shifted and the large 19th and early 20th century country estate gardeners that had supported exhibitions dwindled, and exhibitions themselves decreased. In 1983 the Society turned its sights toward cultivating gardens.
In 1986, the Society set its focus on creating a botanic garden at Tower Hill Farm in Boylston. The Society set to work with Environmental Planning and Design of Pittsburgh, Pennsylvania, to produce a 50-year Master Plan for the garden, which would guide its development in the years to come.
Today, Tower Hill Botanic Garden features a year-round display of the finest plants for cultivation in New England. Carefully planned gardens and collections of ornamental, edible and native plants, plus trails that enhance the natural features of this beautiful 132-acre property and a robust program and event schedule make Tower Hill a year-round destination.
How many people does your venue hold for an event?
Our capacity during wedding season is 150 people. Weddings in the off-season can host approximately 70 people.
What makes your venue unique?
Our venue is unique in the sense that we are the are located in Central Massachusetts and are home to a year round Botanic Garden. Tower Hill is unique in history and location. We are out of the way of the hustle and bustle of the city, but close enough to the highway where we are easily accessible. Our plant collection continues to grow year to year and we offer views of Wachusett Reservoir and Wachusett Mountain. At the current time, we conduct one wedding in a day so a bride/groom never have to compete for space and the property is theirs for the evening.
Best piece of planning advice to a new bride
The best piece of planning advice to a new bride is to do your research, have fun planning, and if it ever feels overwhelming, take a step back and regroup. Know that there are people to help you and offer advice through various outlets. Utilize the professionals for their expertise and enjoy each moment of the planning.
What is your ideal couple like?
Our ideal couple would be a couple who is madly in love with one another and who want this to be the best day of their lives thus far, however understand that this is just one day out of many. We love couples who are creative, friendly, humorous and don't stress too much about the small things. We like laid back couples who cherish one another and trust the professionals they have hired.
Learn more about Tower Hill Botanic Garden here + follow along on Instagram and Facebook. Cheers!
Chancey Charm Boston Wedding Planner