FOUNDER, WEDDING PLANNER MENTOR
aka: the do'er of all the things
Hi Friend!
Thanks for stopping by our little corner of the internet! I'm Sarah! I'm a true Georgia peach, lover of The Masters and sunny afternoons spent in the sand with a sparkling water and tomato sandwich in my hand.
My family is everything to me and being a business owner and busy momma makes cherishing the little moments like evenings spent playing putt putt on the beach with my husband Chris and our five year old son Boaz the best part of my day.  And since we're talking about eating, I should really let you know that I am a total foodie! (If you are too and you want to keep up with all of my travel + food-ventures, make sure to follow me on Instagram @SarahChancey).   
I am also a big believer in giving back and enjoy serving the refugee population of Clarkston, GA, through my husband's company, Amplio Recruiting which helps refugees find employment as they settle into their new lives in the US. My faith, my family, and my mission are what gets me out of bed every morning, and I'm so excited to be able to share a little bit of that here with you!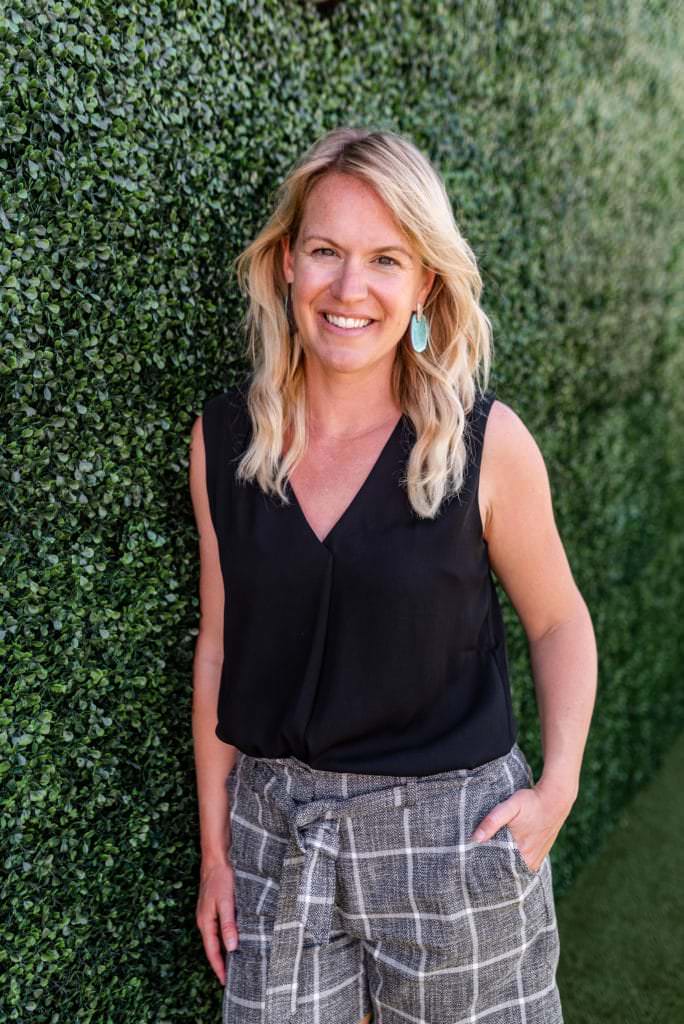 Helping women have a creative career that they love, with the freedom and flexibility to focus on their faith and family.
The Chancey Charm Journey...
I started Chancey Charm almost nine years ago with a clear vision for creative freedom, personal flexibility, and a strong desire to build a business I loved. It's both incredible and a little awe-inspiring (I still pinch myself sometimes!) that a business I started by planning a few weddings in my spare time has grown into a national brand with over thirty-five planners in cities from coast to coast!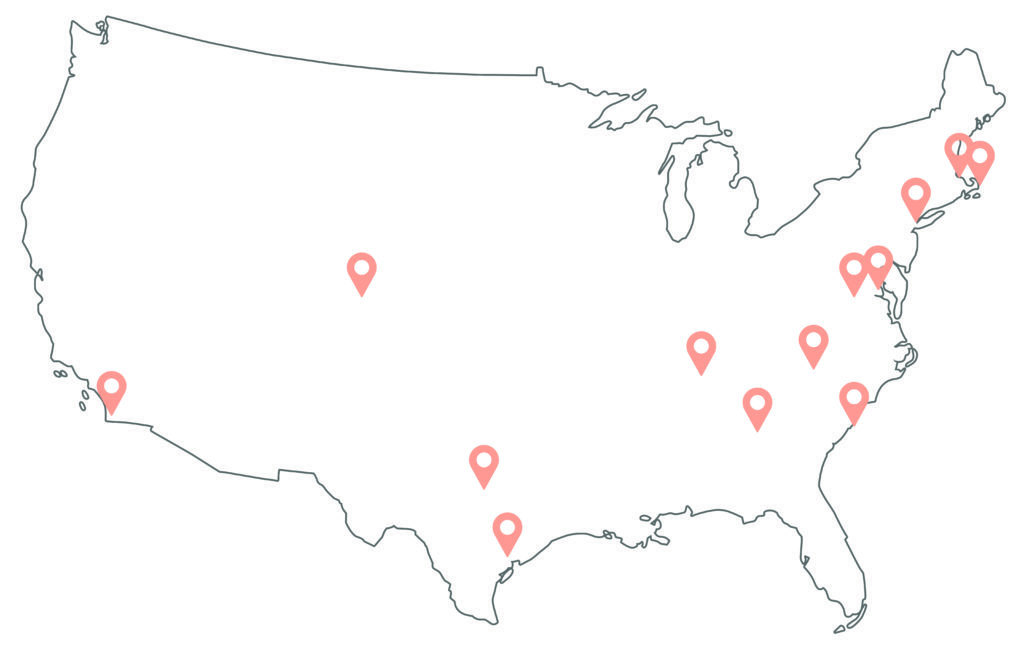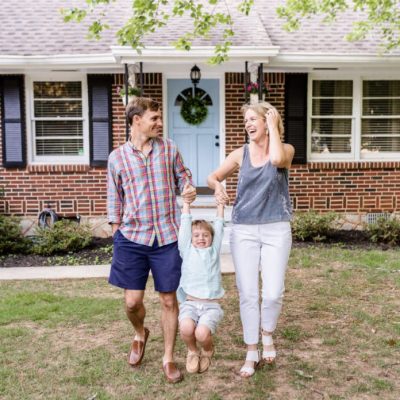 I've always been a creative at heart which is why I chose to pursue a degree in Interior Design from the University of Georgia. Go Dawgs!  After graduating, I was drawn to working in creative fields like catering, floral and interior design which only stoked my passion for the wedding and events industry even more. (I'm currently using my background in interiors to design our dream beach home on Amelia Island. Eat your heart out Joanna Gaines!)
But it was when I spent a few years out of my geographic comfort zone in Denver, Colorado working in corporate marketing and events where it all came together for me. It was during this time that I officially launched the Chancey Charm brand, before moving back to the south in 2011 to start my family.
MY BIGGEST "PINCH ME!" MOMENTS…
Over the past 9 years Chancey Charm has been fortunate enough to earn the trust of hundreds of brides across the country and my designs have been featured in several top-tier publications, including:
I was also over the moon when we were named a top wedding planner by Southern Living Magazine in 2017 and one of Atlanta's Top Wedding Planners by Atlantan Brides Modern Luxury. I'm extremely proud that our work has been acknowledged by so many incredible institutions in this industry.
And it's because of this unique journey that I believe I have been called upon to share my knowledge and expertise with other planners – check out my wedding academy here – as they embark on their own journeys with the world of wedding planning.
My recent advice features include both BRIDES and Bridal Guide Magazine, as well as Aisle Planner and Harness Magazine where I give my take on all things planning and design. I'm also currently a regular contributor to The Rising Tide Society where I served as a co-leader of the Atlanta Chapter in 2017.  And, I was recently interviewed by Business Insider for our revolutionary, virtual wedding design services.
ONE SECRET TO THE SUCCESS OF CHANCEY CHARM
I feel a huge component of our success within the industry is the passion we have for design which is exemplified by Chancey Charm's unique design process. This custom approach to event design is the product of my design process, established in the early years of serving clients.
While working with brides, I found that I loved bringing a client's design ideas to life but wanted to ensure that I was fully understanding the vision they had in their head, so I began to use custom sketches and online design boards as part of the design process for my luxury brides. This is something that developed naturally and has helped me find my niche in the industry.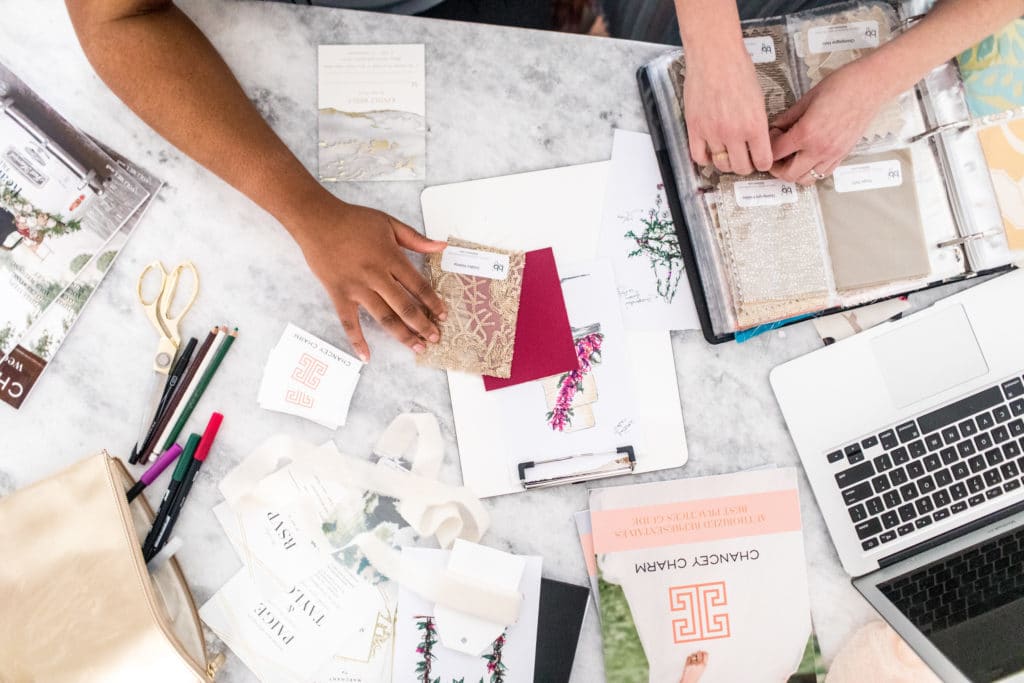 AND EVEN THOUGH I'VE TAKEN A STEP BACK FROM WORKING DIRECTLY WITH BRIDES TO FOCUS ON MENTORING MY TEAM OF INCREDIBLE PLANNERS, IT IS MY SIGNATURE APPROACH TO BRINGING A BRIDE'S DESIGN VISION TO LIFE THAT REMAINS THE FOUNDATION OF THIS PROCESS.
FROM ME TO WE: OUR APPROACH AT CHANCEY CHARM
After losing my dad to cancer, I was incredibly blessed by a team that carried the business without me most days. (You can meet our rockstar wedding planner support team here!) They led Chancey Charm through it's best year yet in the midst of a very difficult time in my life.
How were they able to achieve this?

By consistently embodying the WE over ME mentality that's become the cornerstone of the Chancey Charm brand. A win for any of our planners is a win for the entire team because we're building something bigger than ourselves—something that supports all of our dreams.
And even though we've earned recognition from the top industry blogs and national print publications, what really means the most to us is maintaining a high level of professionalism for all of our couples.
In order to ensure that our couples have the same stellar client experience throughout the planning process—whether they're in Boston,  San Diego, or anywhere in between—I personally mentor all of Chancey Charm's wedding planners, alongside our planner support team.
I feel that this has been a huge asset not only to all of our couples, but also to me on a personal level. I believe that helping women succeed at a career they love which also gives them the freedom and flexibility to focus on those they love is my true calling, and I feel very honored and privileged to be able to do this with the fabulous group of women who make up the Chancey Charm team.
So without further ado, I'd love to introduce you to the talented bunch of planners and designers who can't wait to bring your wedding vision to life. And if you want to connect with me (Sarah!) you can follow @SarahChancey  or reach out to me directly via email at sarah.chancey@chanceycharmweddings.com.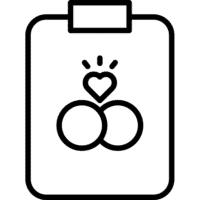 WANT TO LEARN HOW TO BECOME A WEDDING PLANNER?
Join our growing community of 2k+ wedding planners AND snag Sarah's FREE Wedding Planner Launch Guide, which includes 5 key steps to launching a wedding planner career that pays, right where you are today!
A SPECIAL THANK YOU TO THE FOLLOWING PHOTOGRAPHERS FOR PROVIDING THE STUNNING IMAGES ON THIS PAGE: KVC PHOTOGRAPHY & OUR LABOR OF LOVE