In today's Chancey Charm Atlanta Wedding Vendor Highlight, we are chatting with Maggie of IAMNOTMAGGIE.  She produces live event paintings for weddings, corporate, fashion and private events. She's been painting since she was just 4 years old and with the encouragement of a family friend and painter, she developed her painting and drawing talents and it naturally became her profession. We're excited to be chatting with her about how she got into the wedding industry and her advice for brides. Enjoy friends!
– The Chancey Charm Team
Photo: Heidi Chowen Photography
Full Name
Maggie S Kuhn
Hometown
Atlanta
What's your area of expertise?
Art- specifically painting
First job you ever landed?
My very first job was at a frame shop in my hometown. I was in charge of cutting glass and framing the paintings. It was a great education in art materials and handling!
What brought you to the wedding industry?
A friend in art school saw how quickly I could paint, so she asked me to paint her wedding! I loved it, she was happy, and people started to ask. I got very lucky!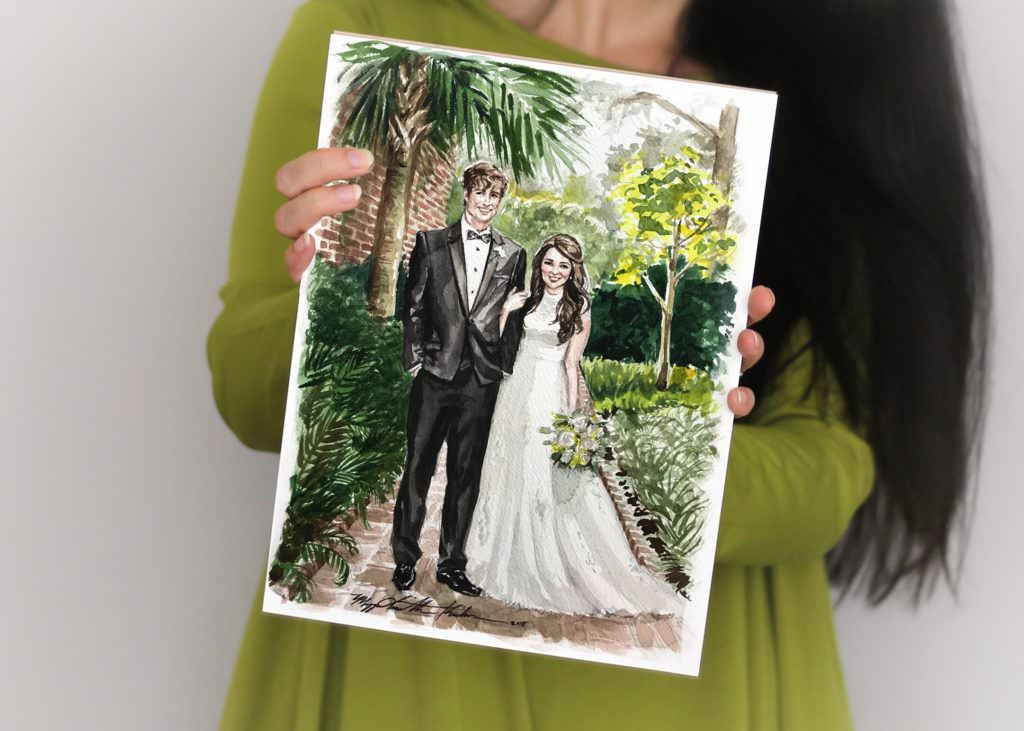 Photo: Heidi Chowen Photography
A lesson you've learned the hard way in the wedding industry?
Weather is very tricky, and I am now SUPER prepared for rain. I learned my lesson after a few crazy experiences where I had to grab the painting and make a run for it right before a thunderstorm!
Favorite way to spend a Sunday afternoon?
I basically live on my porch in Grant Park when the weather is nice- my perfect Sunday is making taco fixings and inviting friends/family over to my porch. My husband breaks into his scotch collection, we all grab guitars, and make a day of it!
Best piece of advice to someone new to the industry?
The wedding industry is small and personal. You deal with couples, families, and a handful of vendors- always be kind and give everyone the benefit of the doubt. Remember to be careful about how you make people feel- it all comes down to one day for a family that they never forget, there is room for kindness no matter what happens.
Best piece of planning advice to a new bride/groom?
I think a smart bride makes a spreadsheet and a budget first thing! Know your numbers- it will keep you from panicking and help you prioritize extras.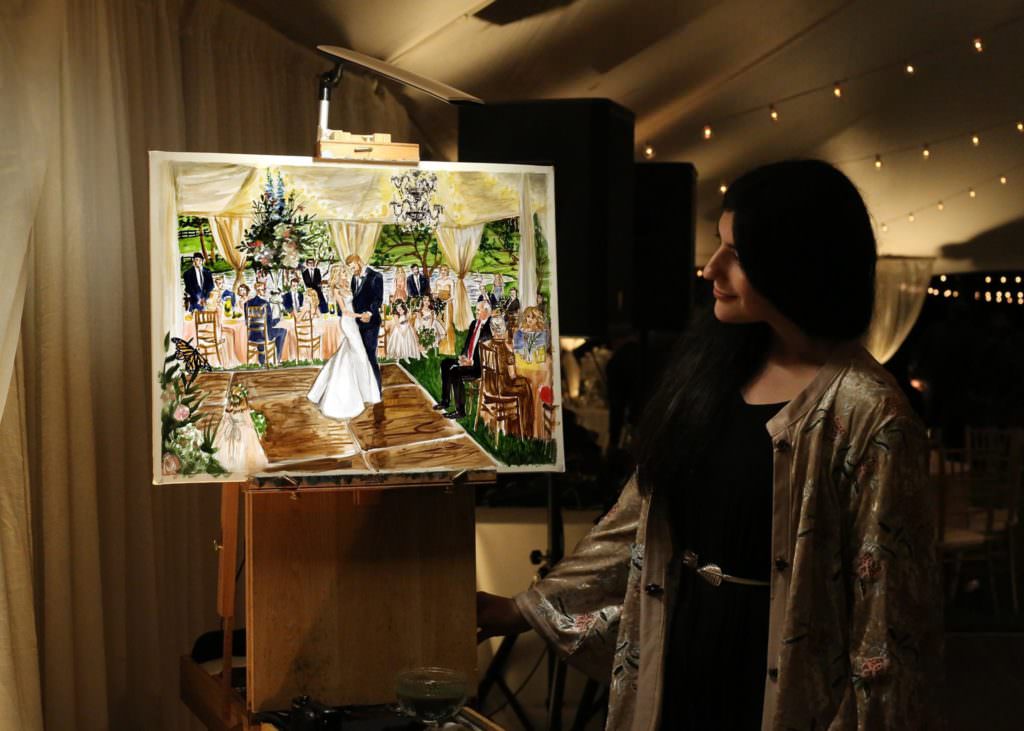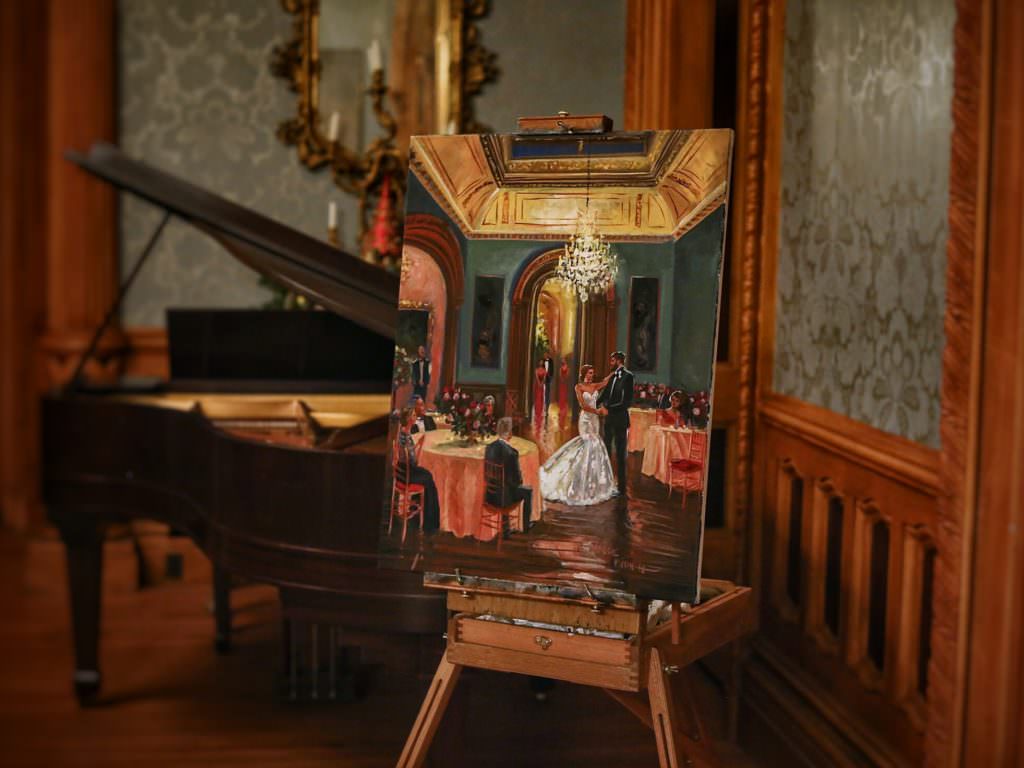 Photo: Heidi Chowen Photography
Some words you live by?
These times are not necessarily good, and not necessarily bad. In fact, what they are depends on what we are. -Terry Pratchett
Best tip for balancing work + home life?
Get up early! Go hide your phone until the work is done! And if you figure out how to stick to this, tell me how!
Best moment of your career?
The first time my paintings went viral online, it was mind blowing. I got hundreds of messages from all over the world. That was the moment that I realized I might truly have something unique to offer, and I felt a new sense of confidence.
Guilty pleasures?
I love vintage fashion to a degree that makes no sense. I will turn my nose up at a new pair of shoes, but spend $100 on a crumbling pair from 1910 that don't fit my feet. I get emotional about old things, preserved things, precious sentimental items that someone tucked away and loved beyond their own lifetime.
Favorite Instagram Account
@annstreetstudio is the lush account of Jamie Beck, a photographer living in provencal France and documenting her life there in the style of old paintings. Just go look, tell me you don't fall down the rabbit hole of gorgeousness that she has offered to the world.
What's your favorite aesthetic?
You could describe my aesthetic as "bold and romantic". I like big color, florals, lots of fabric, a touch of the ideal and fantastic. Life is too short to not wear the red dress, ladies
Intimate or Par-tay? What size wedding do you recommend and why?
Depends on your style! My husband and I threw a giant bash for all our friends and family- it was our honor to feed them and show them the good time they've been showing us since we were born, and it's special to have them all as witnesses. I love talking to my family about my day, it was important to me that we all have the memory. But hey! Invite who matters to you, big or small. The most important part of a guest list is love- invite the ones that you really want to be there.
What's the first thing a newly engaged couple should do?
Call your friends and family! Get excited! Then sit down and talk to each other about what your dream day looks like. Meet somewhere in the middle. Remind each other that it's all about the two of you as a team. Unite as one front right at the beginning.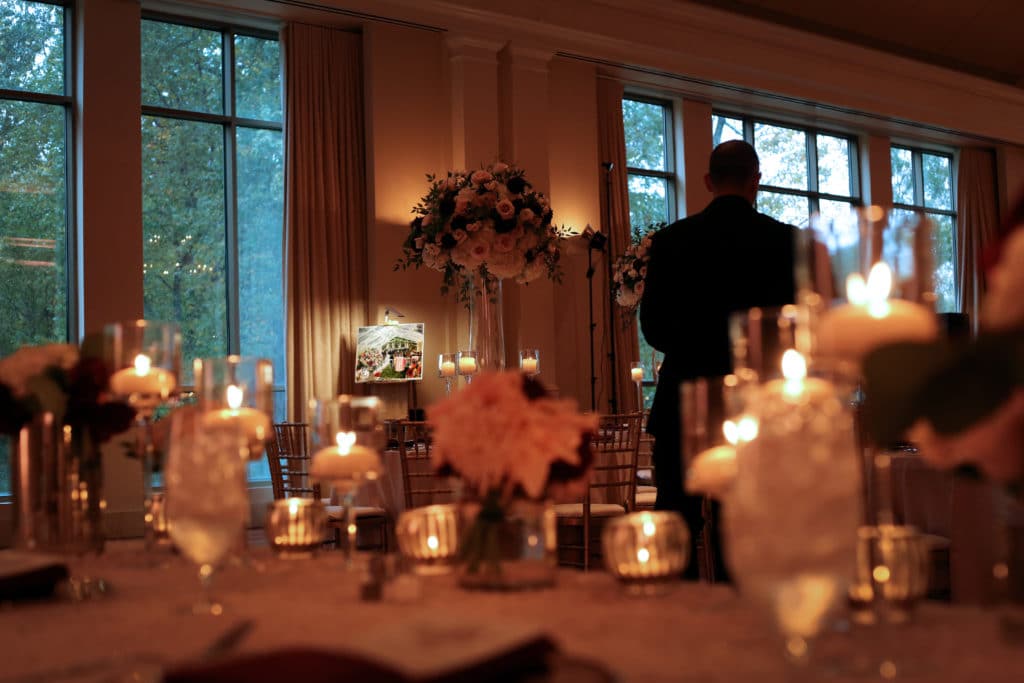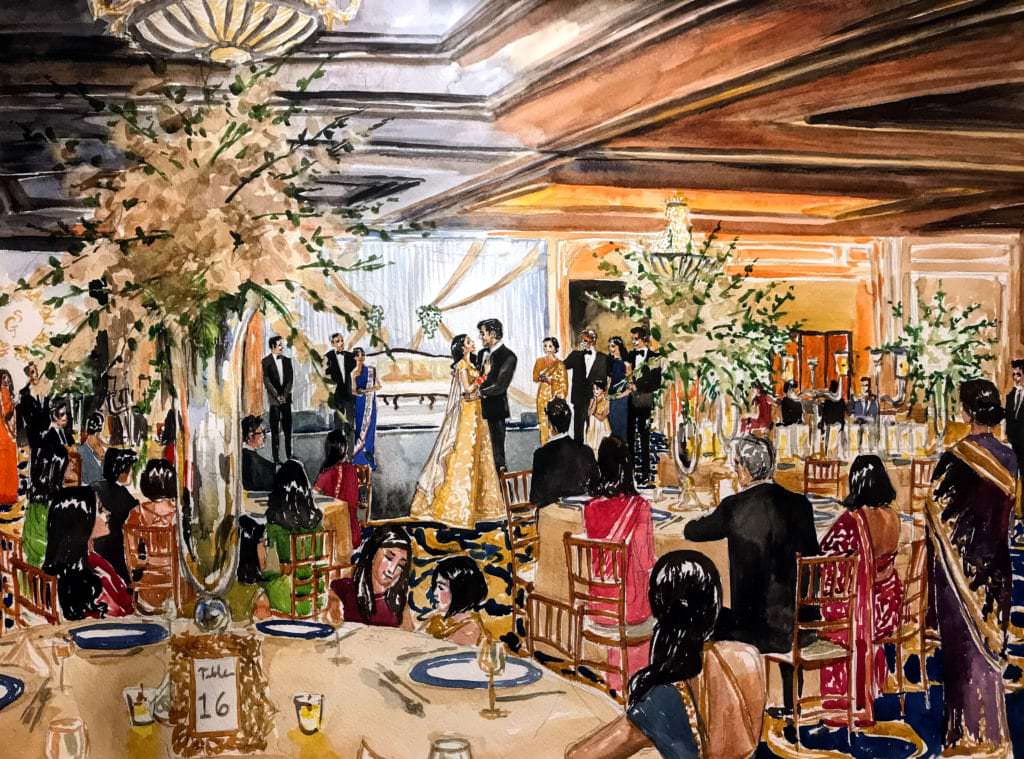 Photo: Heidi Chowen Photography
Learn more about IAMNOTMAGGIE here + follow along on Facebook and Instagram. Cheers!