In today's Chancey Charm New York Vendor Highlight, we are chatting with Chris Bajda, owner ofGroovy Groomsmen Gifts. This online store offers a wide selection of creative groomsmen gift ideas. We're excited to be chatting with Chris about what makes this online shop unique in the wedding industry, advice for new couples and much more! Enjoy friends!
– The Chancey Charm Team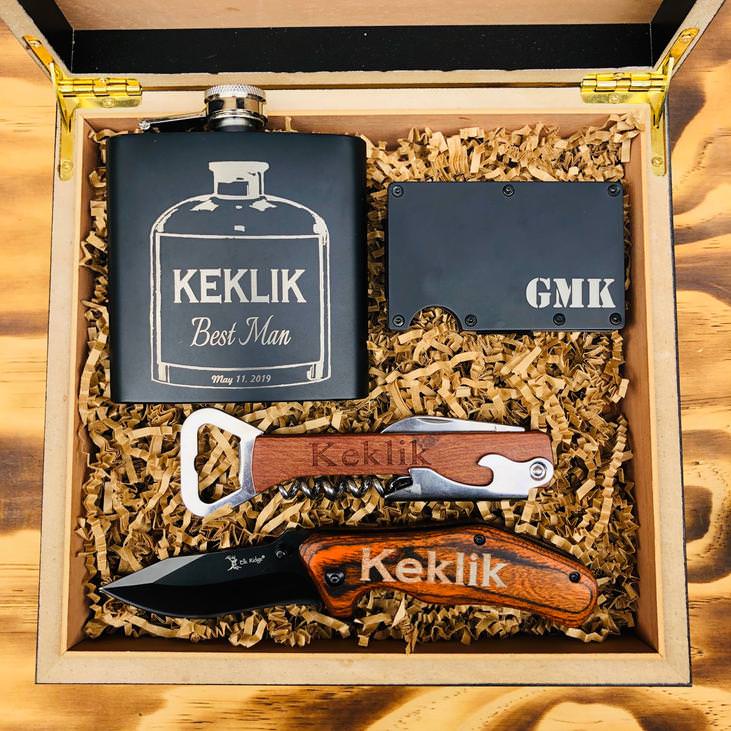 Full Name
Chris Bajda
Hometown
Monroe, CT
What's your area of expertise?
Online marketing and sales
What brought you to the wedding industry?
Groovy Groomsmen Gifts was founded because we have been a part of many wedding parties and noticed a consistent theme of tacky gifts and a total lack of creativity. We understand the ways of the web, and leverage highly analytical minds with a keen internet savvy to unearth the vision of Groovy Groomsmen Gifts. We've now been involved in the wedding industry for over 15 years.
Why is your product, space, service perfect for couples planning their wedding? What sets you apart?
We specialize in having a wide variety of unique personalized gifts. Listen, we get that some still wants the staples of shot glasses, flasks, and knives, but few online shop have as many cool gifts as us. We pride ourselves on having cool gifts that people wow and awe at. We are especially proud of our caricature gifts. In my opinion, they are the coolest gifts going!
Best piece of advice to someone new to the industry?
Be creative and stay up to date. To me, there's nothing more disappointing than attending a cookie cutter wedding. Listen, I get it, the format is usually the same, the food choices and songs are usually the similar, but find a way to stand out, and be unique. Whether you're a wedding coordinator, DJ, florist, or you're selling wedding gifts, find a way to be set yourself apart from the crowd so you can become memorable.
Best piece of planning advice to a new bride/groom?
Rome wasn't built in a day, and neither is planning a wedding. Make a list…a long list. Try to accomplish things one at a time. If you try to tackle too much at once, the job of being a bride can be extremely overwhelming. Set small daily goals and take things one step at a time. After a few months you will be shocked at what you've accomplished!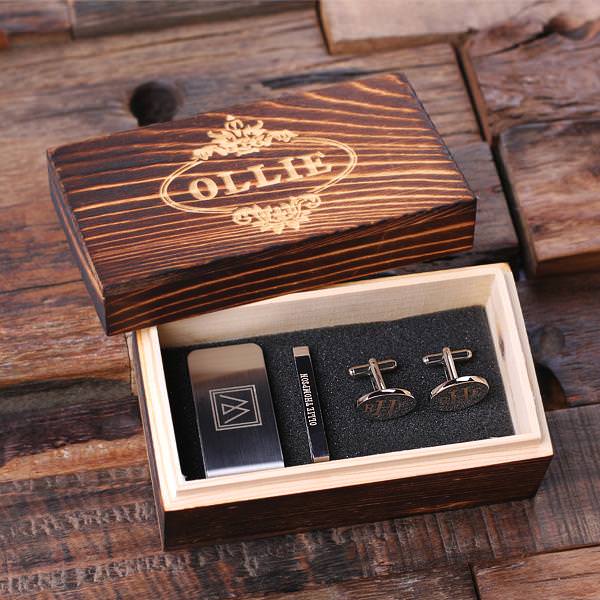 Some words you live by? Or your company mission statement?
Our value proposition to you is one place with a constantly growing cache' of great gift possibilities for any type of man. Oh yeah, and amazing customer service. Our staff is constantly searching for sensational groomsmen gift ideas that embody a balance of tradition, creativity, and functionality. The Groovy credo is to ensure that whatever we sell, it doesn't end up in your groomsmen's basement box. And we truly believe, when you personalize a gift it makes it more meaningful.
Best tip for balancing work + home life?
What's important now? To me, the best way to balance anything in life is to ask yourself this question when making a work/home decision. If your son wants to have a catch and you're in the middle of an important email, can you put it off till your son goes to bed? Probably. To me, family is the most important thing, and you can always work when the kids are asleep or at school. Granted, I work from home and running an online shop, I can do a lot of work at night. I am very fortunate in this aspect, as I feel I have the best of both worlds – quality time with my family and down time to work.
Best moment of your career OR biggest accomplishment as a company?
Since creating Groovy Groomsmen Gifts our goal was to get it to #1 on Google for the phrase "groomsmen gifts." I am a very competitive person, and my goal in anything I do is always #1. The day we achieved this goal, we knew we had something special going. Obviously the goal of any business is increased sales and revenue, but we knew if we could get this type of recognition we were on our way!
Your favorite Instagram accounts to follow?
We love Instagram! For a small business still building our online reputation, Instagram gives us the ability to churn out compelling content at little to no cost. Which is great for a growing business on a tight budget. Sharing photos on Instagram is an easy way to give insight into our company's culture.
We love to follow great influencers to growing small businesses:
@greatsbrand, @entrepreneur, @mcuban
What's your favorite aesthetic?
A man in a suit with a drink, a cigar, and a big smile!
Intimate or Par-tay? What size wedding do you recommend and why?
This may be a bail out answer, but it's different strokes for different folks. I've been to great weddings for both styles. I've also been to mundane weddings for both. To be honest, it's the bride and grooms day, so do they love a big wild party, or are they laid back and like quaint and chill? Obviously, as wedding guests, we have our preferences, but it's not our day.

Learn more about Groovy Groomsmen Gifts here + follow along on Facebook and Instagram. Cheers!