In today's Chancey Charm Charlottesville Wedding Vendor Highlight, we are chatting with Ambassador Limousine. They provide executive wedding transportation, from the getaway car to multi passenger mini vans. We're excited to be chatting with them about how they got into the wedding industry, what sets them apart and their advice for new brides. Enjoy friends!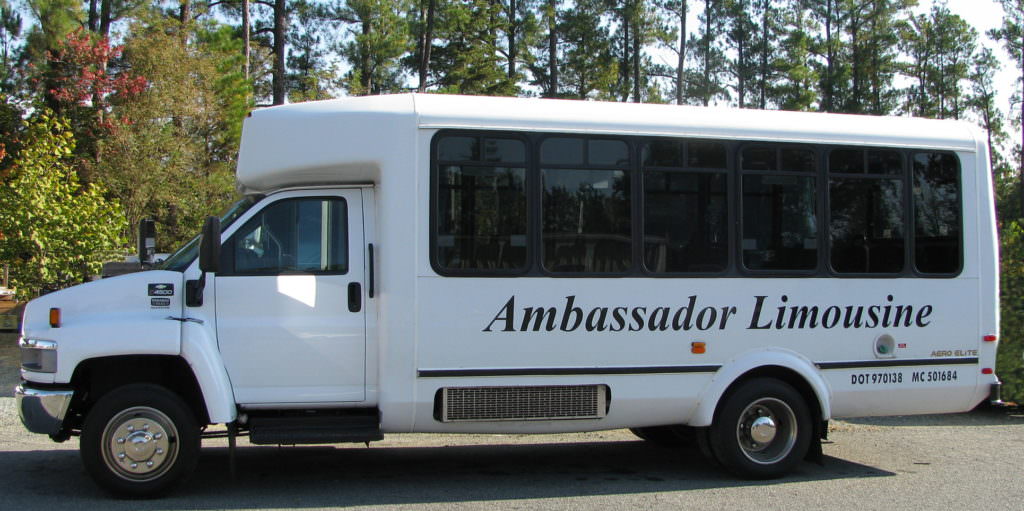 Name
Ambassador Limousine
Where are you located?
Charlottesville, VA
What's your area of expertise or service?
Wedding Transportation
What brought you to the wedding industry?
We started as an Executive Transportation service in 1996. This involved mostly corporate transportation. Meetings and airport pickups. We decided to delve into the wedding industry because it gives us more exciting events to work with. We enjoy helping bride's and groom's have a stress free wedding day when it comes to their transportation. Working on weddings is also a great way to get to know a lot about local event venues and planners.
Why is your product, space, service perfect for couples planning their wedding? What sets you apart?
We have everything you need for your wedding transportation. From Executive Sedans for the getaway car to 55 Passenger Motor Coaches. Our office staff is very knowledgeable and eager to help with the planning process and our chauffeurs are friendly and well trained. We strive to make your wedding transportation go as smoothly as possible. We will make sure we take care of your guests so you have one less thing to worry about on your big day!
Some words you live by OR your company mission statement
Our mission at Ambassador Limousine is, and has always been, to provide the best possible transportation experience to each and every one of our guests at a fair and reasonable price. While we specialize in corporate transportation, our commitment to customer service and our diverse fleet of vehicles will ensure that all of your transportation needs are met. By continuing to research new methods and technologies in our industry, we can assure that you are provided with the highest quality transportation available. By partnering with local businesses and giving back to those in need, we can build a strong foundation of trust and loyalty. As Charlottesville's Premier Limousine Service and a proud member of our local community, Ambassador Limousine will strive to meet and exceed all your expectations.
Best piece of planning advice to a new bride..
Make sure to reserve your transportation as early as possible. Many wedding planning books suggest making transportation arrangements as short as 4 months from the wedding day. We suggest starting the reservation process 10-12 months prior to the big day. There is always time to adjust the reservations prior to the wedding day.
Best piece of advice to someone new to the wedding industry…
Details, details, details. Make sure everything is as detailed as possible. This is the best way to ensure the bride and groom have the best and least stressful wedding experience they can.
Best moment of your career OR biggest accomplishment as a company…

We would say our biggest accomplishment is having a successful family owned business for nearly 25 years. We have grown since day one and have one of the biggest fleets in the area.

Your favorite instagram accounts to follow:
While we don't have an Instagram account, we do have a Twitter page. @AMBlimo
We follow numerous pages related to the wedding industry. Including local wineries, hotels and wedding venues.
Intimate or Par-tay? What size wedding do you recommend and why?
We recommend whatever makes you happy. After all, that is what your wedding day is supposed to be about. We have done transportation for all sizes of weddings. From small and intimate to over 200 guests.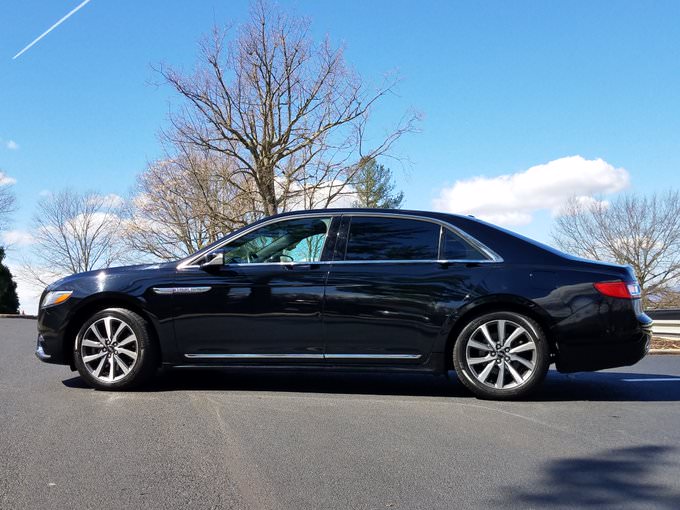 ARE YOU READY TO HAND OFF THE STRESS OF PLANNING OR DESIGNING YOUR WEDDING?