In today's Wedding Vendor Highlight, we are chatting with Amy Loope, owner and hair stylist at Three Two One Studio. She specializes in romantic and effortless updos and styles and is based in downtown Charlottesville, VA. We're excited to be chatting with Amy about how she got into the wedding industry, advice for new brides and more! Enjoy friends!
– The Chancey Charm Team
Name
Amy Loope
Where are you located?
Charlottesville, VA
What's your area of expertise or service?
Bridal Hair & Makeup
What brought you to the wedding industry?
After graduating from the Aveda Institute in Atlanta I found myself back in my hometown of Charlottesville, VA. I knew I didn't want to go the traditional route of working full-time in a salon and saw a huge opportunity in the mega wedding industry in our area. I have always enjoyed styling hair for various fashion shows and editorials in the past and I knew this would the perfect fit for me!
Why is your product, space, service perfect for couples planning their wedding? What sets you apart?
We are a very small and exclusive studio. I personally style all of our brides and have a small team of makeup artists who assist me. It is very important to me that our brides get an extremely personalized experience with us from start to finish.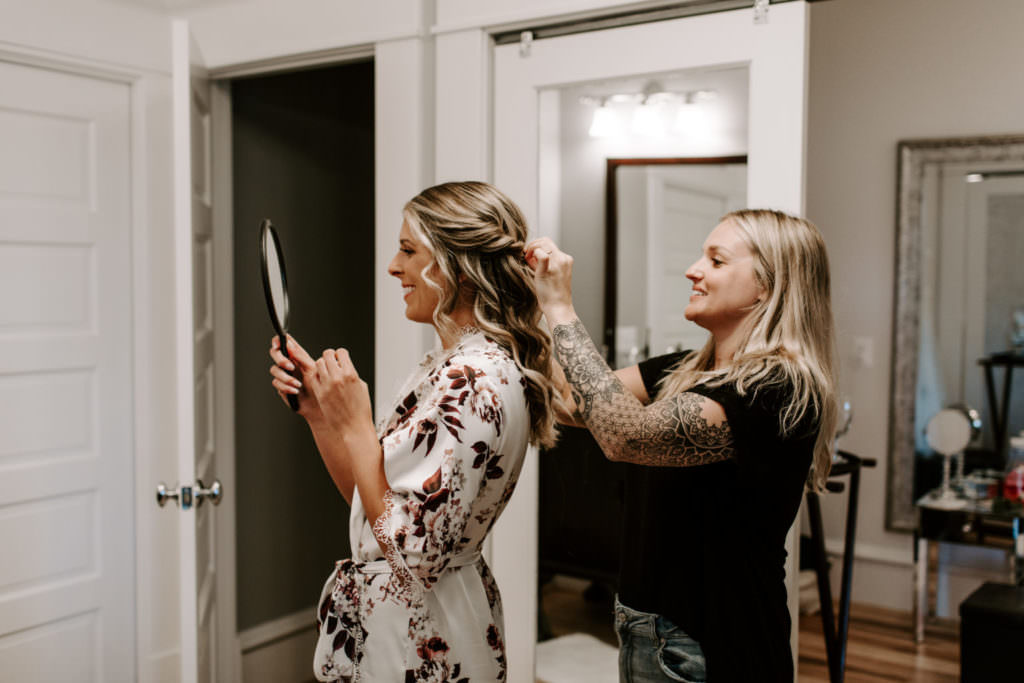 Some words you live by OR your company mission statement
I truly believe everything happens for a reason. However you find yourself sitting in our chair we believe you are there for a purpose. We learn so much through our brides and love connecting with them on such an intimate and personal level.
Best piece of planning advice to a new bride…
Plan in advance! Vendors book insanely quickly in this area. If you see a vendor you want, book them immediately! We book most of our wedding a year or more in advance and since we only book one wedding per day it is imperative to inquire and book well in advance.
Best piece of advice to someone new to the wedding industry…
Community is so important in the wedding industry. Getting to know the planners, photographers, and even competitive vendors in your area is crucial. We all work together to help our couples in any way we can. From referring people to collaborating on events it is so important for us to connect with each other!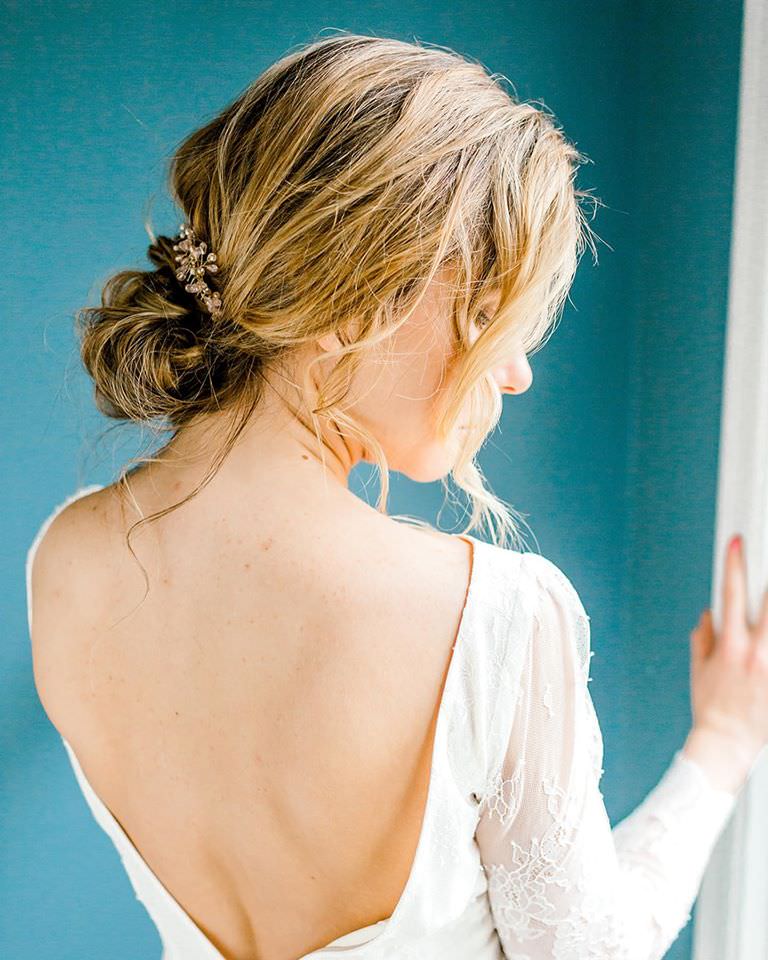 Best moment of your career OR biggest accomplishment as a company…
Up until last year we had been an all on-location business. My biggest accomplishment was opening our first brick and mortar studio on the Downtown Mall last April. It really took us to a new level and I absolutely love our little studio and getting to host our brides in a space of our own that is so special to me!
What is your favorite aesthetic?
I love all of the romantic, casual, effortless, bohemian, lived in vibes when it comes to anything hair related.
Intimate or Par-tay? What size wedding do you recommend and why?
My husband and I had an incredibly intimate wedding at Red August Farm with just 25 of our closest friends and family. I might be a bit biased but it was the best decision we could have made. We weren't meeting anyone new on our big day and everyone there knew us as a couple and really all had a hand in our relationship progressing over the years. There is just something so magical about a small and intimate wedding vibe!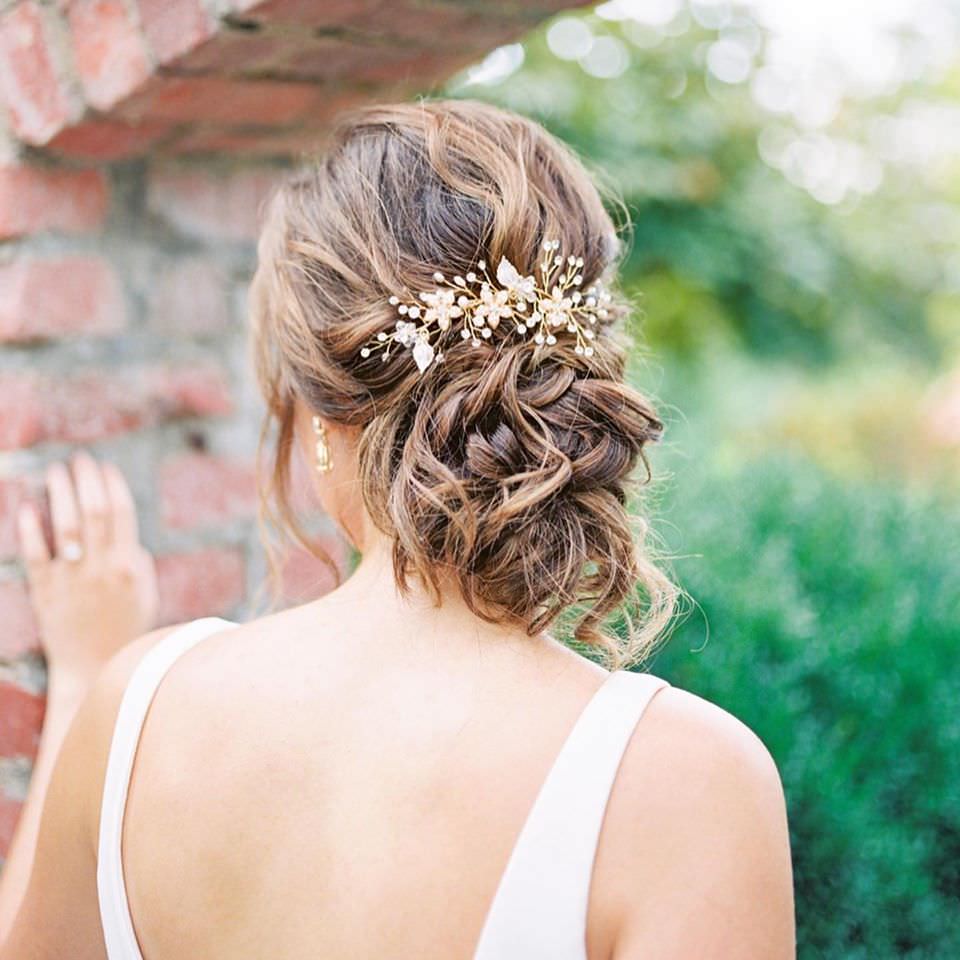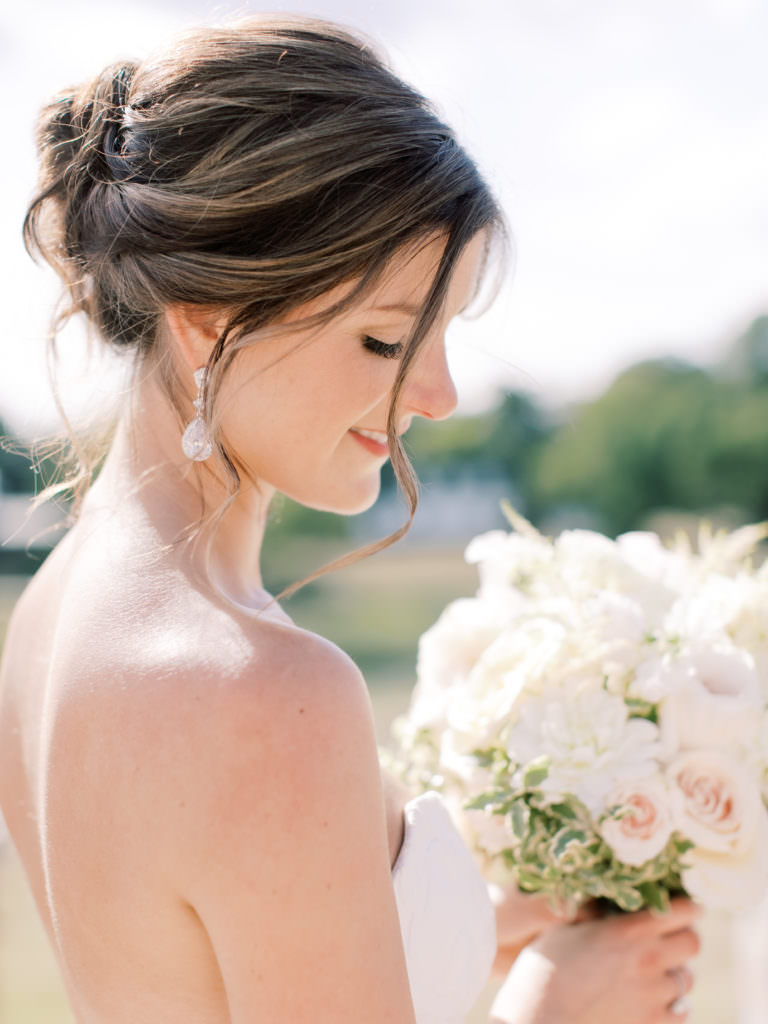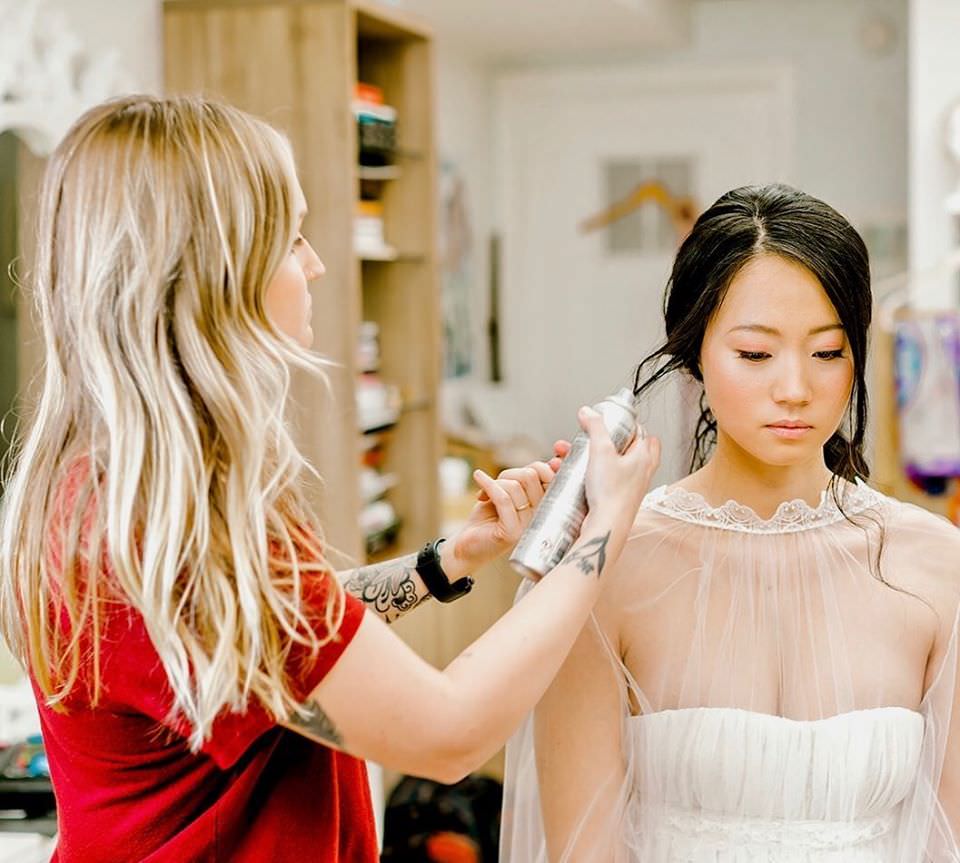 Photography Credits: 
Ray Photography Co, Jontell Vanessa, Kristen Camille Photo, Meredith Sledge