Chancey Charm is excited to introduce you to another outstanding planner, Kandace McElroy. Kandace works in the sunshine state of Florida and is one of our destination wedding planners. When working with Kandace you can feel the passion she has for planning weddings. Kandace took a moment to share with us a little about that love and how it started. We know that you'll love getting to know her! 
Name
Kandace McElroy
Company Name
Kandace McElroy Events, LLC
Location(s) You Serve
St. Petersburg, FL
What led you to become a wedding planner?
Ever since I can remember, I have loved creating joyful experiences for others. Whether it was hosting dinner parties, banquets, non-profit events, or corporate events I love being a part of the bigger picture that brings people together in purpose and celebration.
How long have you been planning?
10 years
Education or certifications?
Certified Planner with The Bridal Society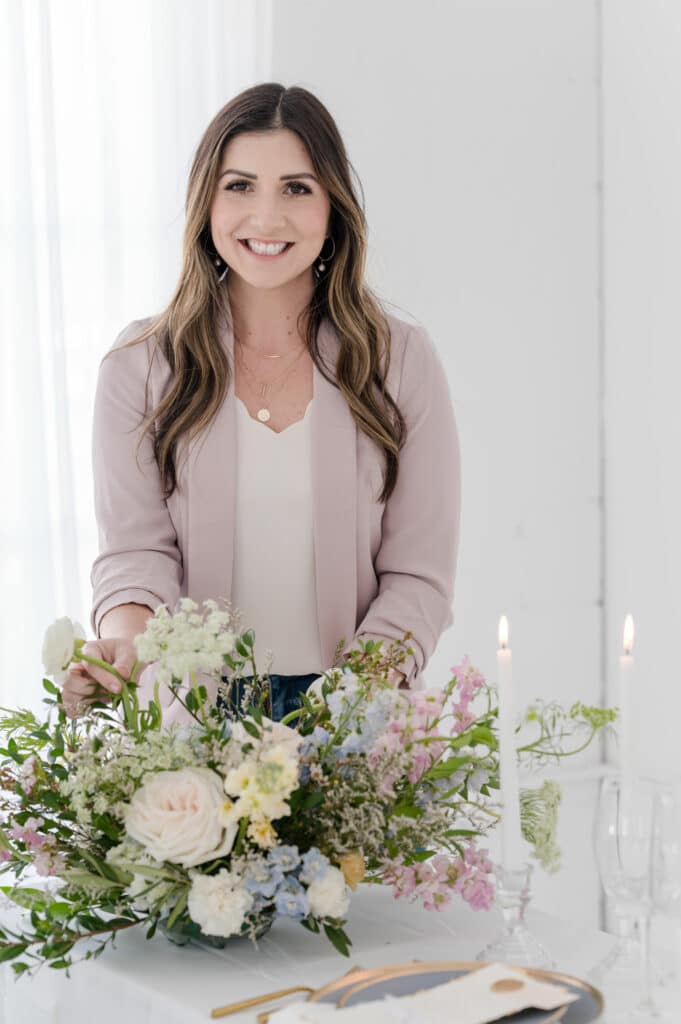 What is your favorite part of planning a wedding?
I love the variety of experiences that planning brings! I love meeting new people and getting to know couples' love stories. I love working with a variety of vendors, and I love creating memorable experiences that make people feel loved and celebrated. 
Best Piece Of Advice To A New Couple
Enjoy this short time as an engaged couple and trust your planner during the process! We have your best interest at heart and we are pros at coordinating the chaos. At the end of the day, your guests are more likely to remember how happy and in love you seemed, and how much fun they had – you don't want to be stressed or worried on the bid day over little details we can take care of!
What do you like doing in your free time?
When I'm not planning, you can find me trying a new workout with ClassPass spending time with my Goldendoodle, traveling or enjoying new restaurants in my hometown with family and friends. 
Thank you for reading, we hope this blesses your wedding planning journey.
Cheers!
The Chancey Charm Team
SNAG OUR FREE WEDDING CHECKLIST
DON'T FORGET TO PIN THIS FOR LATER!