We called this look Lavish Rustic Glam! The vendors nailed it! Courtney and Adam had a pretty clear vision coming into the planning process with only their venue selected, the stunning Foxhall Resort, and her wedding dress picked out. From her Pinterest board, we were able to draw out the elements she loved and created a lovely mood board full of summer florals, blush and ivory tones, with hints of rustic elements. Courtney is sharing all about her Foxhall Resort wedding that was featured on Grey Likes Weddings + some of our favorite photos from Morning Light by Michelle Landreau. Cheers friends!
-Brie Owens of Chancey Charm Atlanta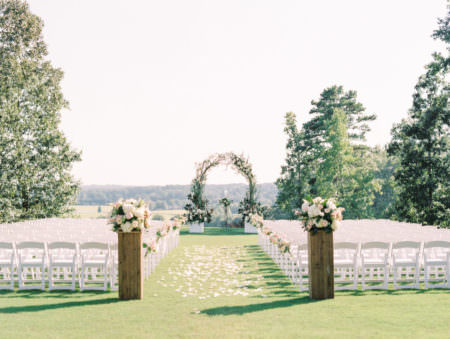 Name of Bride and Groom
Adam and Courtney Perry
Wedding Date
August 19, 2017
Wedding Venue 
Foxhall Resort in Atlanta, Georgia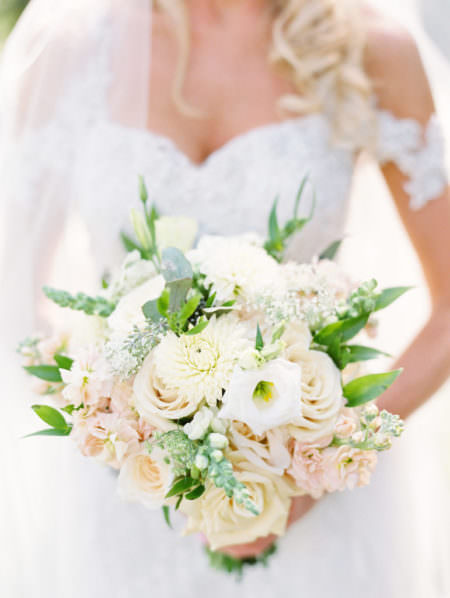 Planner
Brie Owens of Chancey Charm Atlanta
How did you meet? What is your proposal story?
How we met: Adam and I both went to UGA. Go Dawgs! Oddly enough we never really crossed paths until junior year. My girlfriends in my sorority and I decided for our spring break that year we would go to Key West. They kept talking about "Oooh the beta's will be there!" and even though I didn't really know them I was still super pumped. The two groups were planning to go out the first night but before we did, we met at the hotel rooftop to meet up with the boys. I started talking to this guy named Adam, right before we all went out and I'll be honest, I don't remember the conversation at all because I thought he was so cute.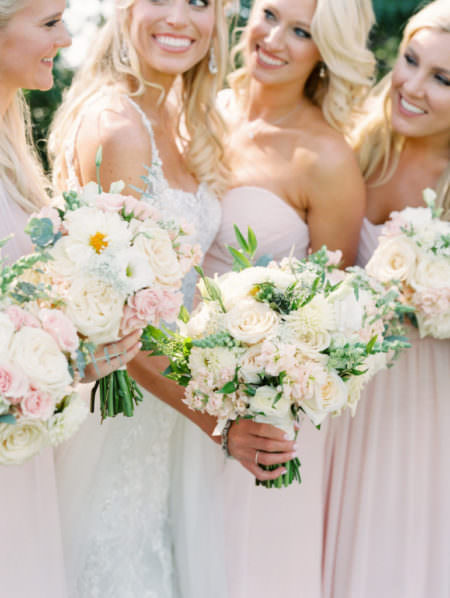 All night long we kept looking at each other out of the corner of our eyes but both shy to really make the move. We were standing at this outside bar and I saw Adam just sitting against the porch railing talking to his friends. A guy came up to offer me a drink and I took it, looked at Adam and he was looking right at me, so I threw the drink away because I didn't want him to think I was dating someone. Cheesy? Yes. Did I really waste that drink? Unfortunately. Are my cheeks bright red admitting this? Like a fresh red strawberry. The night goes on and Adam and I finally got a chance to just stand around a high top table and chit chat. My smile was bigger than ever and he of course was coming up with some silly puns to say just to make me laugh. It got pretty late, so my girlfriends and I needed to head back to the hotel. (I 100% didn't want our conversation to end) Luckily for me, Adam said "you should text me sometime", I just looked at him with a raised eyebrow and was like "Alright? Not sure how I'll do that without your number?"Adam: "Check your phone." Walks away. Boom. He thinks he's sly.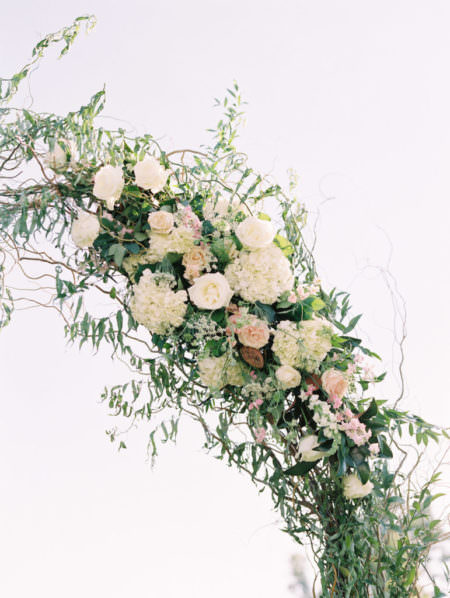 The next day I was lying on the beach (and I think he'd kill me for saying this but hey it worked in his favor) with my girlfriends and he walks by with his guys and says "You bronzing?" and then walks away. Might be the lamest, weirdest pick up link but it worked! Our engagement: Adam and I love surprising each other and I'm a huge birthday person, so of course one of the biggest time to do surprises is on mine and his birthday. Surprisingly enough, we started dating and realized we were 10 days apart. November 3rd and 13th. Well after he took me to the rooftop of Ponce City Market for my birthday I wanted to do something extra special. He used to bar tend in college and we love trying new places/things, so I thought what's more perfect than surprising him at a brewery or a winery that he's never been to? Well I started talking with his sister trying to get ideas of where we should go (little did I know she was just feeding me ideas…you'll see soon) and she said "what about Chateau Elan? He's never been there!"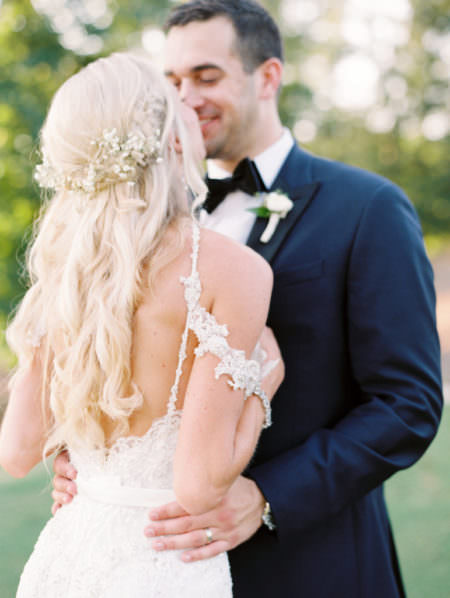 Well fast forward, me, Adam, Rachael (his sister), Bobby (her husband, Adam's brother in law), and our friend Ryan all met at Rachael's house so we could ride together for Adam's surprise. He was a little quiet so I was nervous he was tired or something but really he was just freaking out about the proposal. The whole way there I'm snap chatting Adam "birthday boy doesn't know where we're going!" But really the joke was on me. We get a bottle of wine, and while drinking it outside, we finish the bottle and Ryan had to "go to the bathroom" and Rachael and Bobby went to go "get the next bottle". Rachael told us to go check out the little vineyard since we'd never been there. We walked towards the vineyard and all of a sudden, Adam begins to ask me to be his forever friend. I was in complete shock and was over the moon excited! I said yes and he turned me around to look up at the balcony of Chateau Elan, and there was my whole family and my closest girlfriends watching the whole thing and cheering for us. We went inside (I looked like a mess with tears and hands shaking) and we had our own little private room to drink and hang out. My mom and dad made the day so special by getting everyone bottles of wine and little appetizers for everyone to eat and just hang out!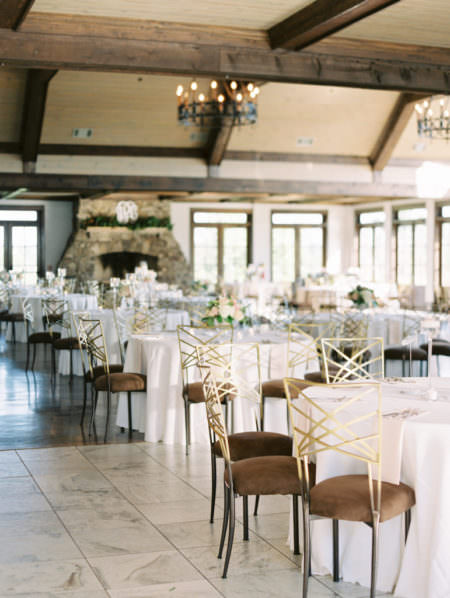 Did you incorporate any traditions into your ceremony?
Yes!!! We are both religious and wanted it to be a traditional ceremony so we had my life long pastor officiate our wedding. He included passages we wanted from the bible and we also lite a unity candle. We followed the traditional "first look" and saw each other for the first time when we walked down the aisle and it was INCREDIBLE. We both wrote each others to read the day of our wedding, just talking about how excited we were and how thankful we were God put us together. We included our grandparents for the ceremony walk and also made sure to include something borrowed, something blue, something old and something new. The aisle music that I (the bride) walked down to was played by my best friend and my father in law. We had the word "forever friend" scripted into our notes we wrote for each other because this is what he asked me to be, when he proposed on November 12, 2016.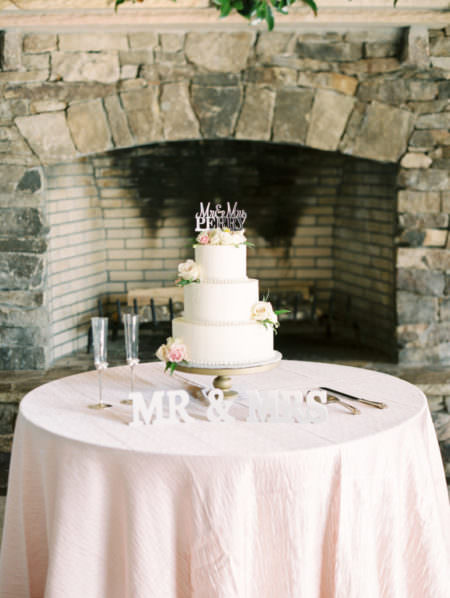 What was your favorite detail of the wedding?
EVERYthing. Is that cheesy? I don't have one specific thing.
What did you enjoy most about your cocktail hour and reception?
We had a tent right to the side of our reception hall at Foxhall Resort, which allowed people to mingle and walk around and enjoy the scenery. We also had the perfect dance floor and moving room. Foxhall Resort – Legacy Lookout is a dream! The ceremony was naturally beautiful and also having a bridal suite on site was perfect!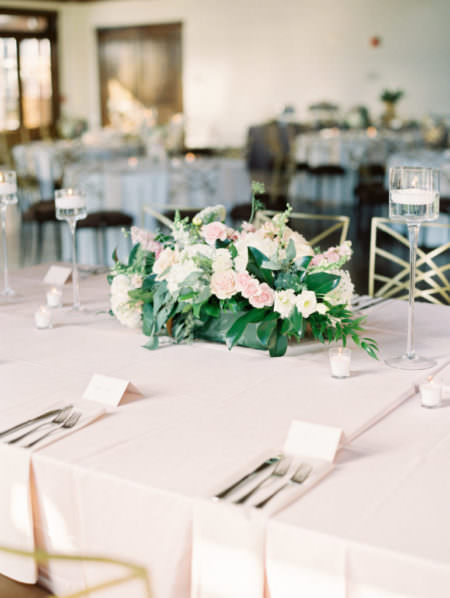 What piece of advice would you offer other couples as they plan their special day and future marriage?
ENJOY IT!!! I can honestly say having Brie Owens as my wedding planner, I was able to enjoy every moment and every decision Adam and I made. There wasn't any detail we forgot and it was all because I had time to think of those "little things" while Brie took care of Foxhall Resort, the vendors and caterer. I would recommend her any day of the week. Even on the day of…. wow…. she made sure my new husband (eekk that's so fun to say even almost a year into being married) were taken care of all the way until we jumped in our "get away car".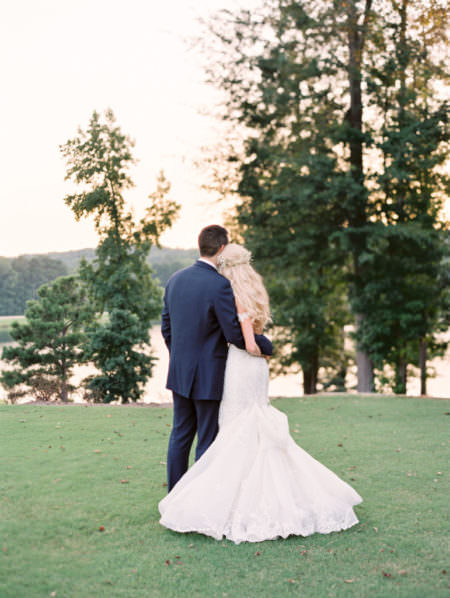 Anything you'd like to share about your planner / the planning experience?
Honestly, where do I even start…. My planner, Brie Owens, was more than a dream come true. She was so youthful but extremely professional that we connected beyond measures and she also reassured me that everything was taken care of. She'd keep me on type of decisions and also give me options that were right in line with what Adam and I were looking for. She'd make sure she'd narrow down the options to where all we had to do was say yes or no to a few things and then BAM, another vendor or task checked off. She was always cheerful which kept Adam and I excited even though we knew sometimes it was stressful, but we wouldn't really worry because we were too excited about the moment. Looking back on our wedding planning I can honestly say we enjoyed every step. Truthfully… every step! Why? Because our wedding planner allowed us to enjoy every step. From vendors, to arranging hair and makeup at the venue, to making sure we had a timeline for "day of" so everything ran smoothly, Brie Owens has wedding planning down to a T! Even day of when there's tons going on, she catered to Adam and I an waited on us hand and foot. My dress was constantly fluffed (even though she wasn't asked to do so), if I was hot she would fan me to cool down, she even curled my hair for touch ups after the ceremony. WOW!!! During the reception (I have my video to vouch) she never once allowed Adam and I's drink to go empty. Like I said she waited on us hand and foot. I often joke about it now because she truly became a friend to us and I miss talking to her every day. I cherish my time working with Brie, and would recommend her to anyone at any point in time, any day of the week.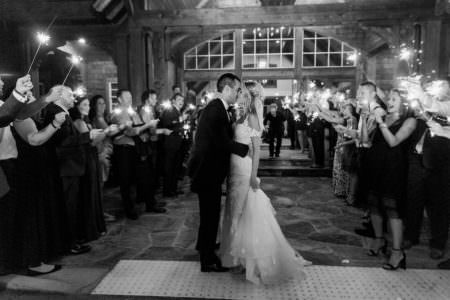 Describe your wedding style/vision
On the day Adam proposed to Courtney, he asked her to be his "forever friend" and the rest is history—and a beautiful day at FOXHALL RESORT planned by CHANCEY CHARM ATLANTA, of course. Romantic and feminine touches stand out in the details like the bride's dream wedding gown(s) and stunning florals including a dramatic ceremony arch by TULIP. A subtle white and blush palette allows the venue to shine—along with the beautiful bright and sunny day—and it's all captured by MORNING LIGHT BY MICHELLE LANDREAU.
See more of this Lavish Rustic Glam Foxhall Resort Wedding, featured on Grey Likes Weddings!
Lavish Rustic Glam Foxhall Resort Wedding Vendors: Morning Light by Michelle Landreau, Brie Owens for Chancey Charm Atlanta, Tulip, Foxhall Resort, Pastry Shells, Simply Catering, Judah Press Entertainment, The Mrs. Box
Pin This Lavish Rustic Glam Foxhall Resort Wedding!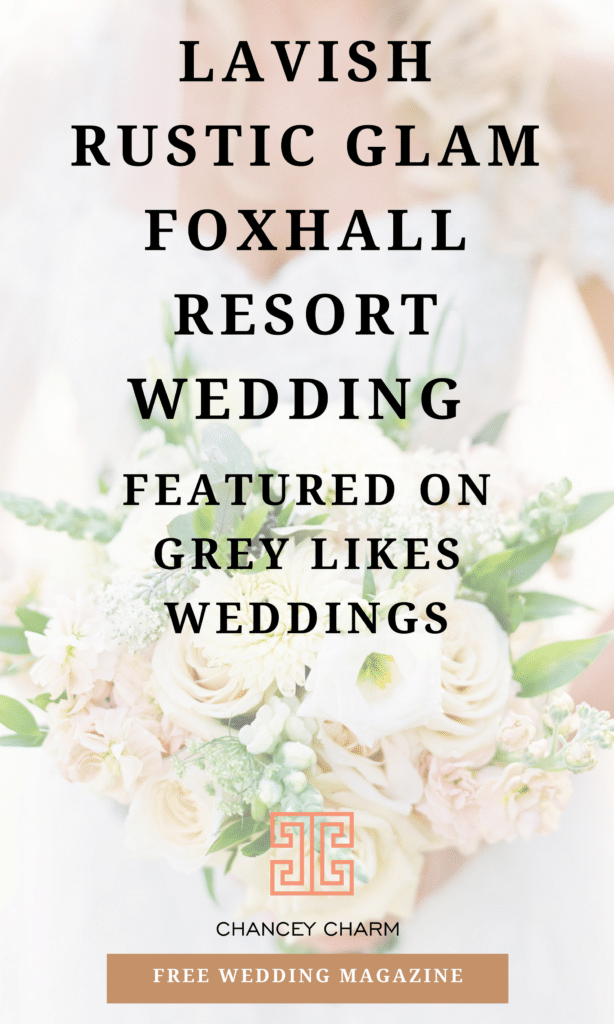 SaveSave
SaveSave
SaveSave