Wedding budgets can seem scary, but when you thoughtfully allocate money in a way that best fits your priorities AND dream wedding design, you can actually save on your wedding without sacrificing! The Chancey Charm wedding planning team is here to share our best tips for saving money on your wedding without cutting out those dreamy elements you've always dreamed of. Happy planning, friends!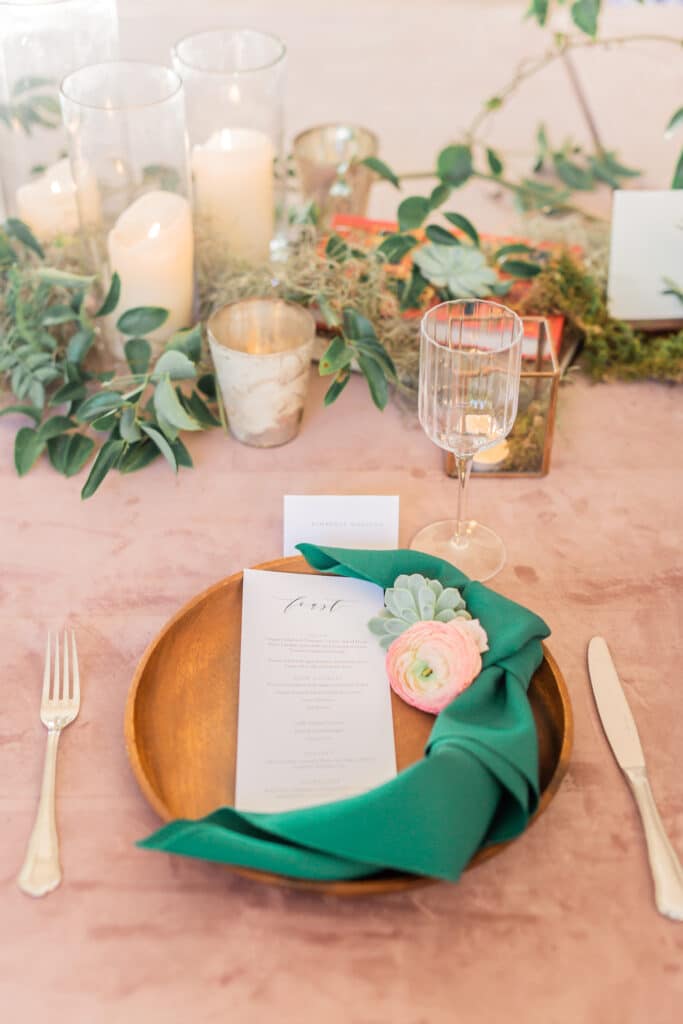 How To Save On Your Wedding Without Sacrificing What You Want
When trying to save money on your wedding, the first thing you need to do is prioritize what is important to you. It is your big day!
Give your florist a color scheme instead of specific flowers – this allows for flexibility within your budget and for your florist to have some creative freedom.
Skip favors altogether or go select an item that can serve as both the place cards and the favors.
Consider having a friend or family member officiate your wedding ceremony. Not only does this save you from paying an officiant, but it's also a way to make your ceremony even more sentimental by having someone who knows and loves you officiate your vows. 
Rather than having an entire invitation suite printed, on your save the dates, inform guests that your invitation will be available electronically on your wedding website. You can save hundreds by providing an electronic copy of an invitation suite to your guests!
As important as a wedding website is, as it is a reflection of your style and wedding inspiration for your big day, find options that let you create a website for free. For example, WeddingWire has beautiful templates to choose from!
Are any of your friends or family members musicians? See if they'd like to perform ceremony music! This will save from extra time from your band or DJ and will make walking down the aisle even more of a memory to cherish.
Don't feel the need to label and explain everything. Printing label cards, menus, and programs can add up quickly, so eliminate those costs by providing an oversized copy of those items. It will be cheaper and also serve as a wow factor!
With all vendors, ask if paying via check or cash will get you a discount. Most will, as they won't have to pay the processing fee! Also, many vendors give a discount if you pay in advance and all in one payment.
Talk to your venue manager about what else might be taking place the weekend of your wedding. Sometimes, getting your rentals from the same company as the couple who is also getting married that weekend can help you save on delivery costs as they will already be there.
For your wedding jewelry, use all family or heirloom jewelry. You need "something borrowed" and "something old", so this is a fun way to check those off in a special way!
SNAG OUR FREE WEDDING CHECKLIST
SAVE THIS POST FOR LATER!