Disclosure: This is a sponsored post. I received financial compensation in exchange for writing this review.   Although this post is sponsored, all opinions are my own.
Having worked with couples for years, getting a suit for the groom and groomsmen has proven to be one of the most difficult tasks on our ever growing wedding checklist.  With groomsmen, fathers and grooms living in multiple cities and keeping up busy work and travel schedules, getting everyone in for a fitting at one location is enough to drive any bride or planner absolutely nuts!  Moreover, the customer service at menswear locations can be fabulous or terrible depending on the day, staff and store.  Enter our friends at Menguin to the rescue!  I can't say enough about how absolutely fantastic their service is.
Menguin is an online tuxedo rental company, specializing in making the order process for a group of groomsmen as easy as a few clicks!  Brides can hop on the site and build the tux of their dreams for their groom and groomsmen and then send them a direct link to get fitted and pay.  They even send reminder emails to the guys for you, until your entire wedding party is suited up for the big day!  This is quite literally a wedding planner's dream come true, after years of awkward emails to the groomsmen about ordering a tux before it's too late!  A fitting can be done in minutes online, and each tux is shipped directly to the appropriate groomsmen 10 to 12 days before the wedding with a complimentary return label included.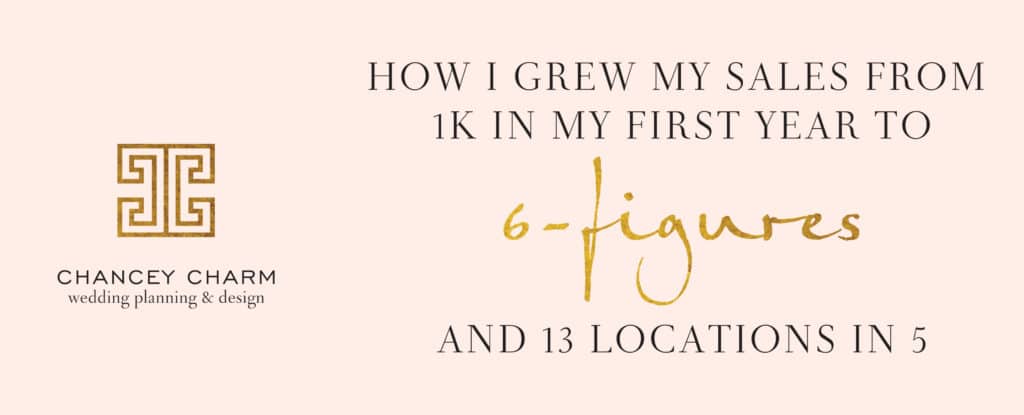 Even better than the ease of use and service is the selection – I'm absolutely smitten with the suits they have available, everything ranging from the classic black tux, to a stunning white dinner coat and black pants.  My husband dawned an all-white tux at our wedding seven years ago, and though it was a bit out of the box at the time, I'm really loving this look for our clients now.  I'm also loving their grey and navy suits, with all the fine detailing you'd expect from a custom suit.  I've provided some photos of a stunning Menguin tux I just returned.  Such excellent quality and fit!  It was a dream to receive such a tailored suit, with all of the details (tie, suspenders, shoes, shirt cufflinks, and even socks) via mail.
Cheers!
Sarah Chancey
Founder + Creative Mentor at Chancey Charm
Chancey Charm, Houston Wedding Planner
.
.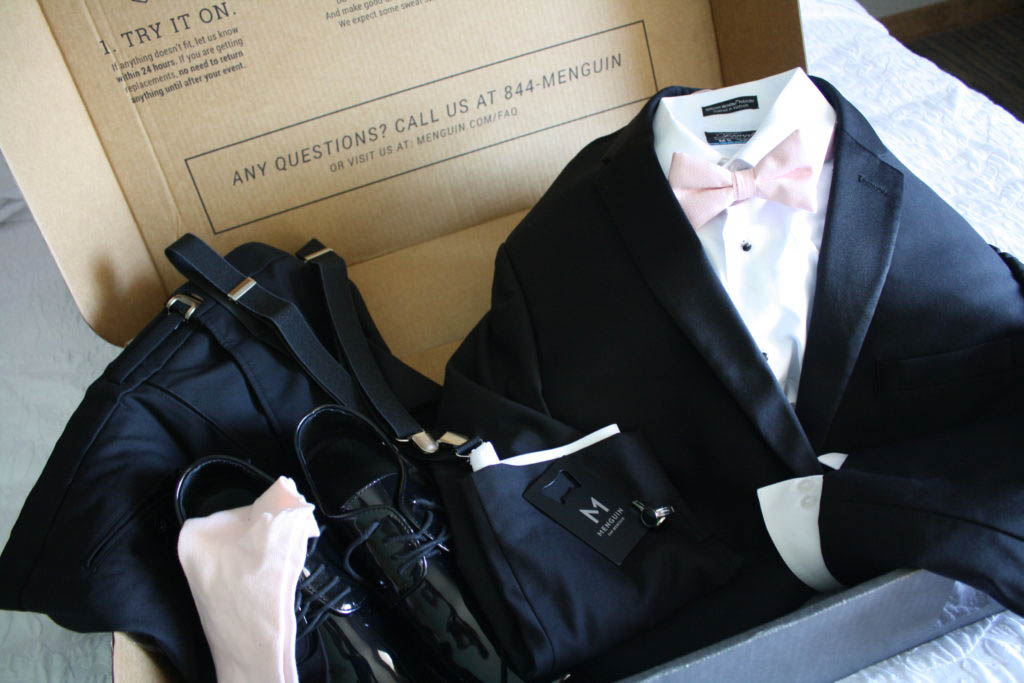 .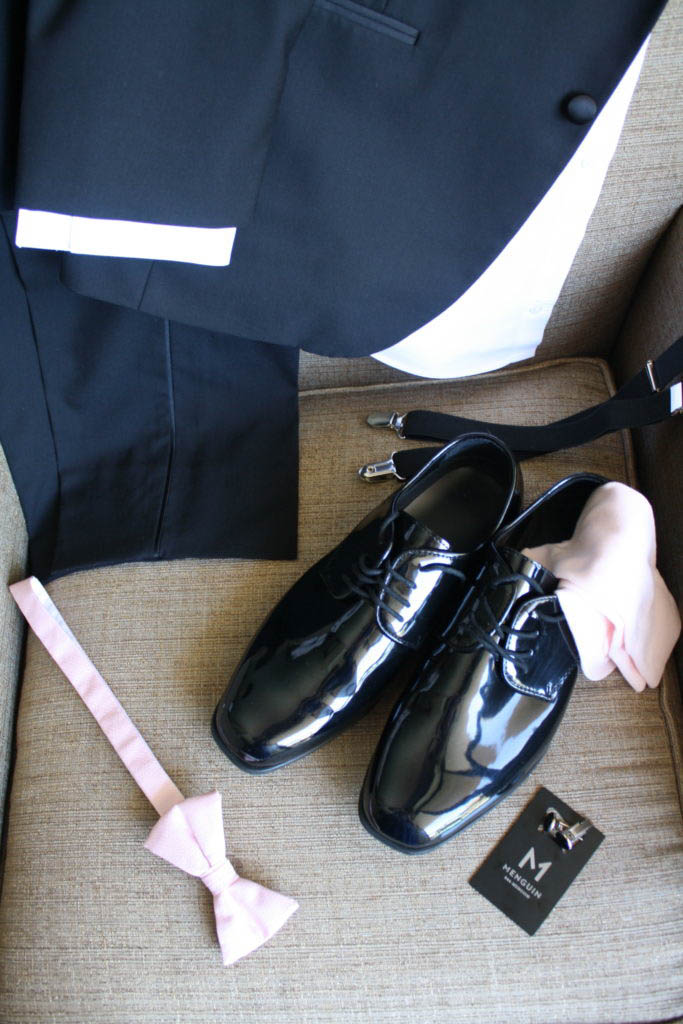 .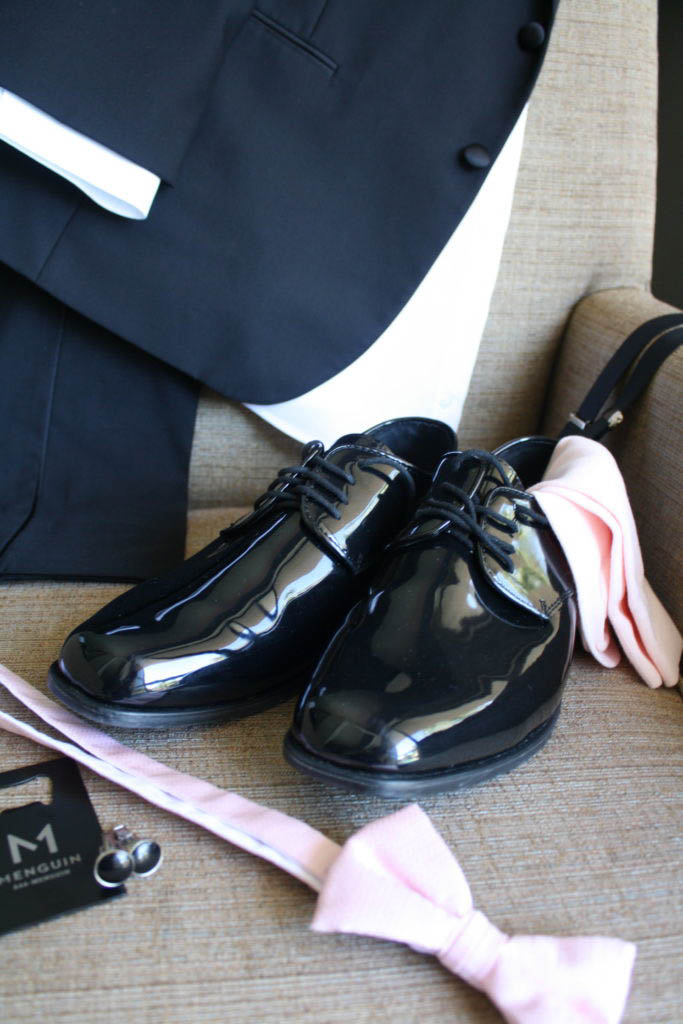 Disclosure:  Please note that I was compensated to write this post. However, please understand that I have experience with Menguin, and I recommend them because they are helpful and useful.