Our Chancey Charm Virginia + Washington, DC Wedding Planner, Alana Futcher, is thrilled to feature this lovely and quaint wedding venue in today's Virginia wedding venue highlight! Sylvanside Farm is perfect for couples looking for a venue with beautiful grounds, historic charm and accommodations for family and friends. We're sharing more details about Sylvanside Farm for brides below. Enjoy!
– The Chancey Charm Team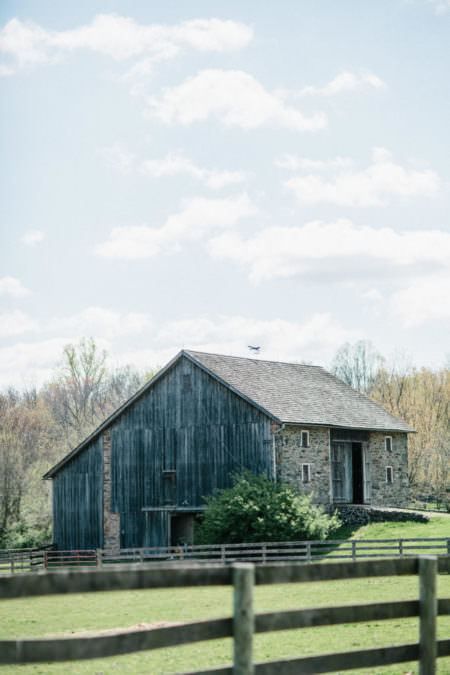 Photo: Still Blessings Photography
Virginia Wedding Venue Highlight | Sylvanside Farm
Venue Name
Sylvanside Farm
Wedding Venue Location
Purcellville, VA | Loudoun County (about an hour from Washington, DC)
When did you open?
February 2018
Why did you decide to open your venue?
We rescued a stunning barn from ruin and restored it to health, now we would like to share it with others.
How many people does Sylvanside Farm hold for an event?
We hold 400 max but are trying to keep it to 300 seated guests
What makes Sylvanside Farm unique?
We have two barns-one is a Stone barn perfect for small weddings and cocktail receptions and the other is a stunning Poplar Barn (the largest barn in Loudoun County) that holds 300 seated guests and also provides a back up plan for inclement weather. The 25 acre farm features and orchard, pond, fields and heritage breed animals such as our Clydesdales. Essentially, our visitors are blown away by the fact that their are no bad views at Sylvanside. We also have a Manor house and two guest cottages and offer the venue by the day or by the weekend.
Best piece of planning advice to a new bride
Get a wedding planner asap—they save you time and money almost immediately; not to mention peace of mind. We require that every bride at Sylvanside Farm have a wedding planner.
What is your ideal couple like?
Well educated, organized, a little outdoorsy or appreciate a the sturdiness of authentic rustic charm.
Learn more about Sylvanside Farm here + follow along on Facebook. Cheers!
Pin This Post For Later!