We're so excited to be chatting with Yona Benstock of Flowers by Yona in today's Chancey Charm Atlanta wedding vendor interview. After studying floral design in Israel and Holland and working under some of the top wedding designers styling Israeli weddings and events, Yona is bringing the beauty and subtleties of European floral design to Atlanta brides. She's sharing insightful tips for brides, important lessons learned in the wedding industry + more. Enjoy!
– The Chancey Charm Team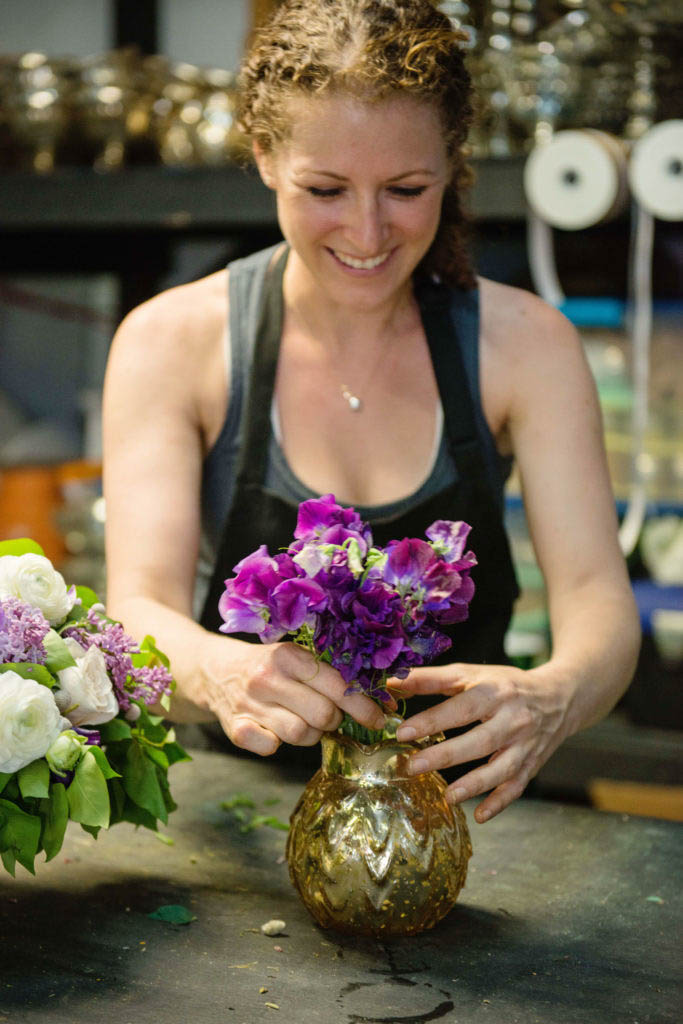 Julie Anne, Wedding Photography
Name
Yona Benstock
Hometown
Seminole, Florida
What's your area of expertise?
Generally, Floral and Event Design… but I was formally trained in Dutch Floral Design in Holland and Israel.
First job you ever landed
I got my first floral job at a small flower shop at a nursery in Tel Aviv, Israel. From there, I was hooked! I started freelancing for wedding and event designers in Israel for the next three years.
What brought you to the wedding industry?
I started my business knowing that I wanted to do corporate and social events, including weddings… but the first time I handed a bride her bouquet and saw her face light up with the realization of "wow, this is real" I knew that I wanted to see that smile and give couples that feeling, over and over again. There is nothing more special and humbling than someone trusting you and allowing you to make their wedding day vision and dreams come true.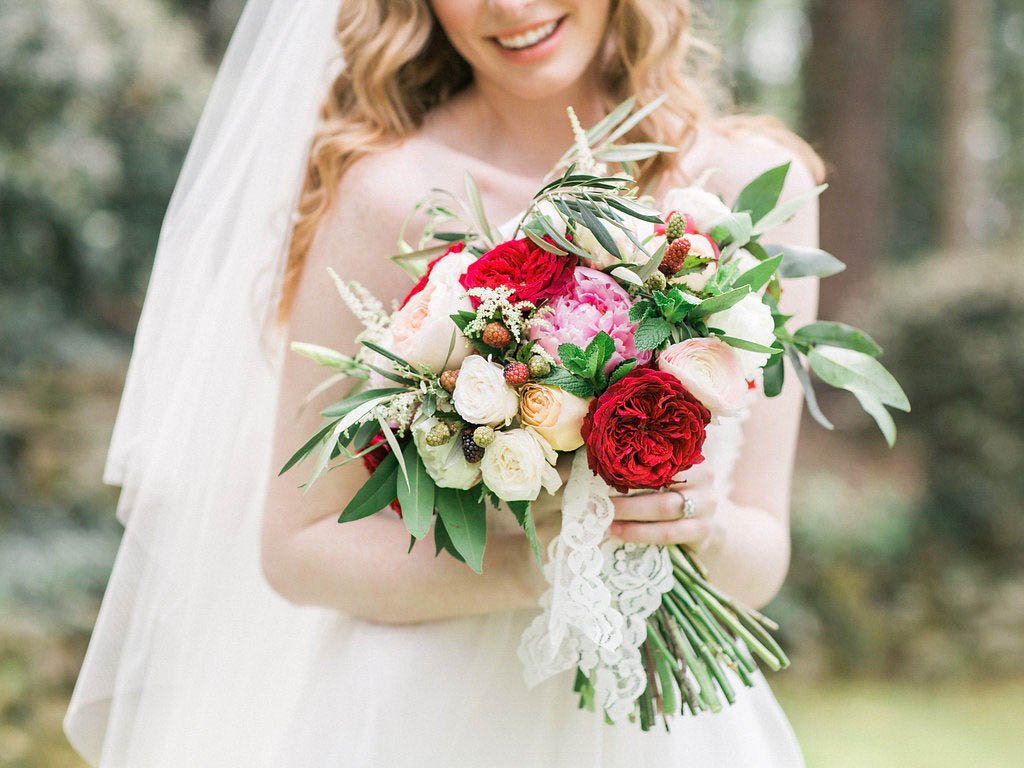 Morning Light by Michelle Landreau
A lesson you've learned the hard way in the wedding industry.
Sometimes, the only way to learn is the hard way… thank goodness we haven't had any huge lessons learned the hard way – just some small ones (thanks to my crazy need for organization and lists). For example, I've learned that if my bride wants Peonies in her bouquet and I can get them, we make sure to get a few extras at different places in the opening process because sometimes they don't open in time. This way, I can pick the best, most beautiful ones to include in her bouquet on the wedding day. I'm always trying to learn how to do things better, more efficiently and more beautifully. The minute you stop learning lessons, is the minute you stop being able to grow.
Favorite way to spend a Sunday afternoon
When the weather is nice, there is nothing better than a long Sunday afternoon walk with my fiancé… walking the BeltLine to go to Krog Street Market has become a perfect way to end the weekend, or a nice hike… especially in the fall.
Best piece of advice to someone new to the wedding industry
Know yourself. Meaning: know your value, your style, the way you work and the type of professional you'd like to be.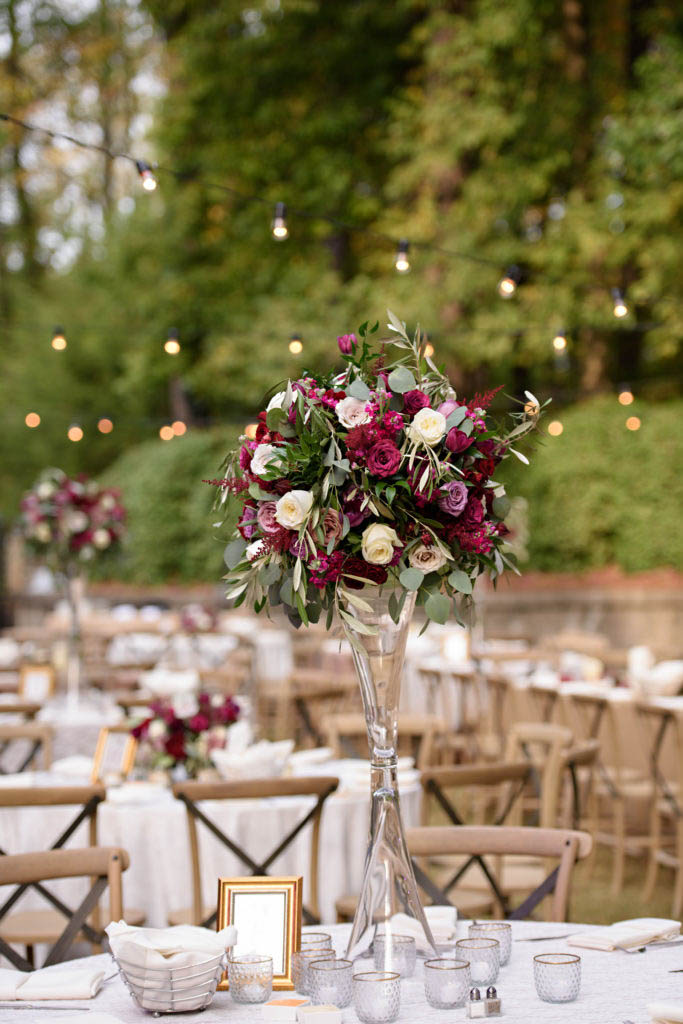 Laura Stone Photography
Best piece of planning advice to a new bride
Get a planner. You will never regret it. Having worked with brides with and without planners and going through the process myself right now, there is nothing more important than having a planner. It will make you happy, and it will make your vendors happy.
But some advice as it relates to decor/flowers is this… if the look of your wedding is important to you, don't underestimate your floral budget. If floral is really important to you, make sure you put enough aside for it and visit a floral designer as one of your first vendor visits (rather than last).
Some words you live by
Everything happens for a reason. I truly believe it. It's not a fancy or deep quote, but it's real. I believe it in life, love and business.
Best tip for balancing work + home life
Make sure you set aside time with your loved ones, whether they be friends, family, spouse or kids. My fiancé and I make sure we have a date night every week… out of the house and connecting. Also, make sure you have a stopping point during the day, when you no longer accept phone calls, respond to texts or respond to emails. Unless it's something that's going to happen that night, it's probably something that can wait until tomorrow (no matter what your job is).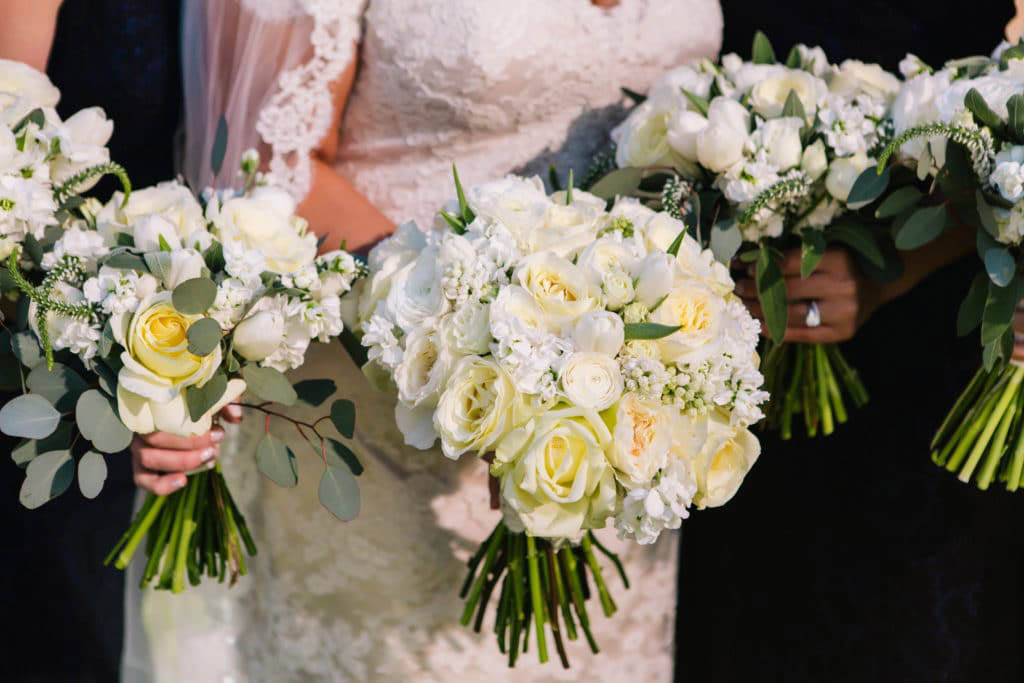 Vue Photography
Best moment of your career
The day I booked my first wedding. I knew this was what I was meant to do and there was no turning back after that first signed contract. I know this is a little cheesy, but I get that feeling over and over again whenever a bride tells me she wants to work with me and trusts me to make her vision a reality.
Guilty pleasures
Trash TV (read: Bravo everything)… I can't help it. Don't judge!
Your favorite Instagram account
It's a tie. Sorry! @chapeldesigners and @floretflower
Yup, even when I'm looking at Instagram for fun, I love to look at flowers. I still can't get enough of them…
Learn more about Flowers by Yona here + follow along on Facebook and Instagram. Cheers!
Chancey Charm Atlanta Wedding Planner