Our Chancey Charm Nashville Wedding Planner, Ashley Bourque, is thrilled to share this fun venue in today's Nashville Wedding Venue Highlight. City Winery Nashville is an urban winery + restaurant and bar that doubles as a concert and private event venue. We're sharing more details about this urban winery wedding venue for brides below. Cheers!
– The Chancey Charm Team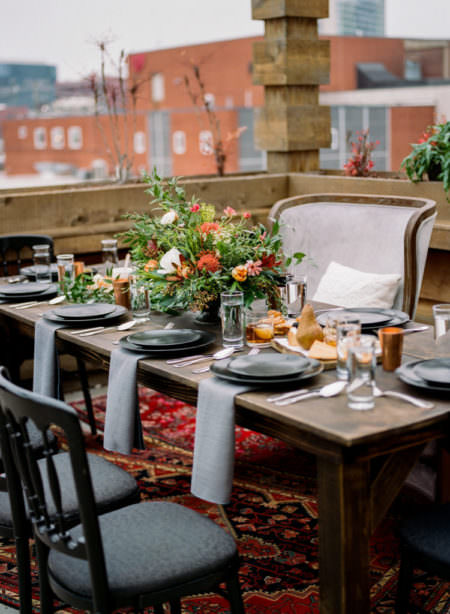 Photo: Jenna Henderson
Nashville Wedding Venue Highlight | City Winery Nashville
Venue Name
City Winery Nashville
Wedding Venue Location
609 Lafayette, Nashville TN 37204
When did you open?
October 2014
Why did you decide to open your venue?
After making his first barrel of wine in California with his brother Josh and wine maker David Tate, formerly of Ridge Winery and now at Barnett Vineyards, Michael caught the bug: "For a long time I'd been enjoying wine as a fan-drinking it, taking classes, attending wine dinners-but it was not until I actually started participating in the process of working with the grape, turning it into wine, putting it into a bottle, and watching it develop over time, that I really started to understand wine. And when I would give my friends a bottle of wine with my name on it, most would respond by saying: 'I wanna do that too!'" It was this experience that led Michael to conceptualize and start working on the City Winery business plan in 2006.
How many people does your venue hold for an event?
Concert Venue
Capacity: 500 Seated / 650 Standing
Our main concert venue features two built-in bars, hardwood floors, and a wall of windows looking upon our fully-functioning winery. It houses a full performance stage and production capabilities, with a Meyer Sound System and three projection screens. Ideal for corporate dinners and luncheons, weddings, private concerts, conferences and more.
Lounge
Capacity: 120 Seated / 150 Standing
O​ur upstairs lounge features a wood-burning fireplace, spacious bar, and a small stage ideal for presentations, acoustic bands, or an authentic Nashville songwriters round. Ideal for rehearsal dinners, cocktail receptions, daytime workshops and more! Adjoining the lounge, two large patios offer beautiful views of the downtown Nashville skyline. Hidden behind our Lounge stage area is a private bridal suite, perfect for your special day!
Winery
Capacity: 30 Seated / 40 Standing
Our fully-functioning urban winery doubles as a one-of-a-kind private event space that's perfect for wine lovers and their guests. Elevate your event with a wine class, private tour & tasting, or wine-paired dinner custom tailored to your tastes! Ideal for pairing dinners, wine tastings and seminars.
Cellar Private Dining Room
Capacity: 20 Seated
Tucked behind the Barrel Room Restaurant & Wine Bar, our Cellar Room features a view into our wine cellar and opens out onto a shaded patio. The room features a large family-style table in reclaimed Napa wood and is equipped with a wall-mounted flat screen TV and sound system. Ideal for private dining, business lunches and dinners.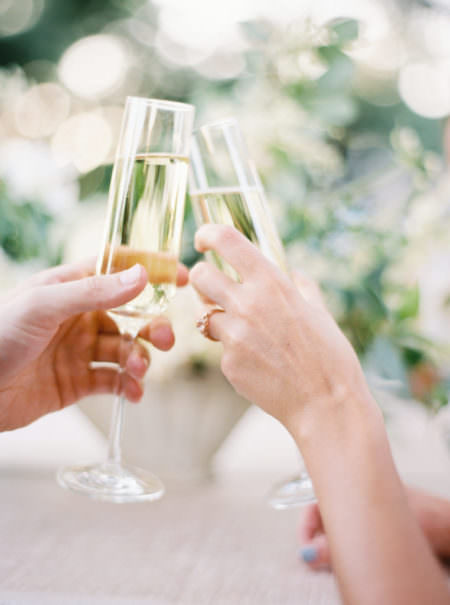 Photo: Courtney Leigh
What makes your wedding venue unique?
City Winery strives to deliver the highest-end combined culinary and cultural experience to our customers who are passionate in sharing wine, music, and culinary arts. We are a unique facility, combining a fully functioning winery with intimate concerts, food & wine classes, private events in a variety of configurations, and fine dining. We have created a compelling mix for our sophisticated clientele of foodies, and active cultural patrons—bringing the wine country experience to the middle of a large city.
Best piece of planning advice for a new bride
Take a 15-Minute Break
Speaking from experience, this is the second most important event to happen on your special day, right after the "I Do's." Post-ceremony, couples are whisked away for photographs, followed by a rapid succession of hello's, congratulations, cocktails and dancing. Before you know it, the clock strikes twelve! You'll find yourself wondering where your new spouse has been all day.
Instead, plan a 15-minute break after the necessary photographs have been taken, and tuck yourselves away. Have your beverage of choice, drink water, enjoy appetizers and even dinner (time-permitting) with the one you love in private before the party continues!
What's your ideal couple like?
There is no ideal couple for our staff. We are accepting of all couples! Weddings at City Winery may be completely customized to reflect your personality, and we love working with couples to achieve their unique vision for the big day. Our main concert venue can accommodate up to 300 guests, while our upstairs lounge is perfect for more intimate weddings and rehearsal dinners.
As a full service event space, we include all of the catering, staffing, table setups and access to the very best local vendors. Thank you for considering City Winery Nashville for your upcoming wedding. Our goal is to assist with stress-free planning and create evergreen memories.
Learn more about City Winery Nashville here + follow along on Instagram and Facebook.
Pin This Post For Later!