WEDDING PLANNER INTERN PROGRAM
THANK YOU FOR YOUR INTEREST IN OUR INTERN PROGRAM.
A few things to keep in mind before you apply.
Each Chancey Charm Internship Program is run independently by the planners in each location. However, the following guidelines are standard.
WHAT WE'RE LOOKING FOR
If you agree to assist at a wedding, we ask that you set aside the entire wedding day as to have open availability, as times and locations vary.
Wedding rehearsal attendance is optional but strongly recommended, especially if you truly see this as a future career potential.
Pre-meetings or detailed emails with instructions for day-of from your planner are standard. Each planner operates differently in the process they use with clients.
THE PERKS OF BEING A CHANCEY CHARM INTERN…
Each intern receives hands-on, day-of wedding coordination experience, with a lead planner.
Chancey Charm is a reputable, national event industry brand and a fantastic resume builder. After our time together, you can bet we'd love to be a referral on your resume!
WERE ARE OUR INTERNS NOW?
A lot of our interns go on to have vibrant, successful careers in the event industry.  A few of the places they have landed include…


WHAT PAST INTERNS ARE SAYING:
"My time spent learning from and working with the Chancey Charm team over the course of my internship was simply invaluable.I was able to dive into the back end of this amazing niche to really understand how it all runs. I not only saw the ins and outs of this amazing business, but I was blessed to have met and worked with some amazing vendors. The tools and skills I now walk away with are far greater than I could have asked for going into the internship. This internship helped me confirm my pull to the Wedding Planning and Design niche and I couldn't be more thankful for that!" – Amanda Schwenke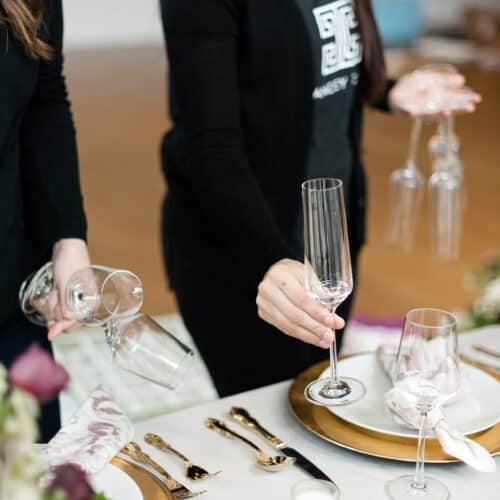 Ready to apply?
If you feel like this opportunity would be a good fit for you, please fill out the form below.
Cheers! The Chancey Charm Team
Are you considering a career as a wedding planner? Get on our VIP Planner email list!