Last week, we launched a new five-week marriage series, in which Chancey Charm Houston Wedding Planner Skylar Caitlin began sharing her marriage counseling experience + some amazing things she learned along the way. We're excited for Part 2, as this series is a true reflection of our heart for not just a beautiful wedding, but a beautiful marriage. Enjoy, friends!
-The Chancey Charm Team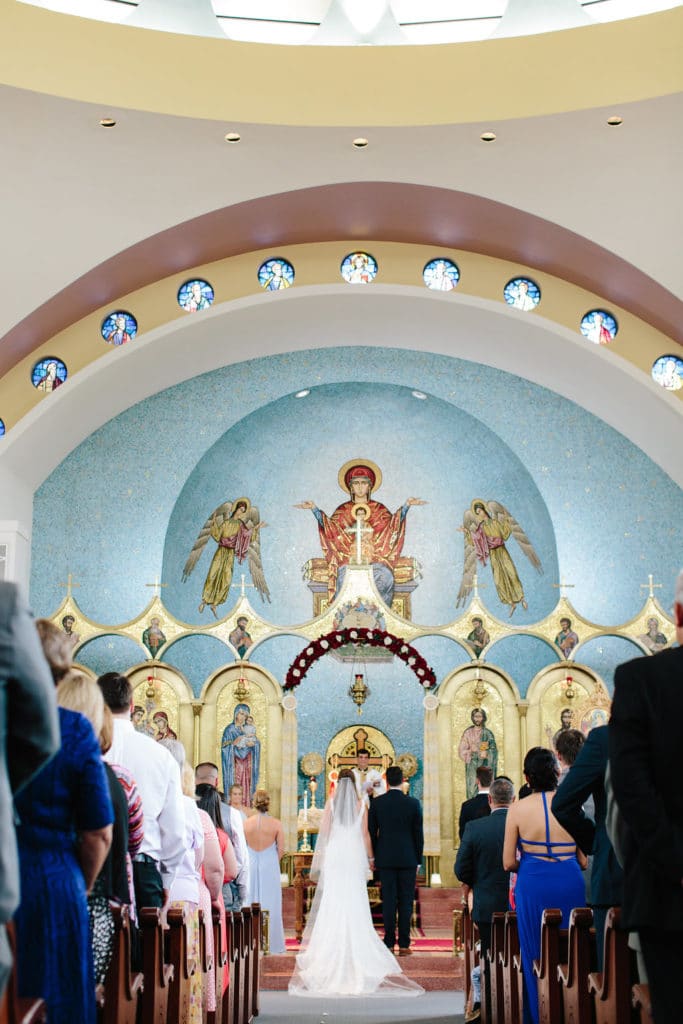 Photo: Lauren Carnes Photography
Week 2: Communication and Conflict
The goal of communication is mutual understanding. That's how our second night of the premarital course began. As a wedding planner, I can speak to how true this is. The goal of every email, every design board, every contract is to make sure that we're all on the right path. We need that mutual understanding to pull together all the details. How much more important then must it be for our marriage? Communication includes how we converse in the day-to-day, but also how we handle conflict. This installment will focus on conflict in your marriage.
Takeaway 1: Identify Your Conflict Pattern
We are all influenced deeply by what they call in psychology "family of origin". If you think about why you do or do not partake in certain behaviors, it almost always can be traced back to the environment in which we were raised. There are four negative communication patterns. As you read through the descriptions, consider which you personally identify with as well as which ones you would attribute to your parents. While we all will see ourselves in one of these patterns, know that this is not a judgment of you, but rather a spotlight to help you see the areas you could grow in.
Withdraw. A withdrawer is unwilling to stay in an important conversation. They may seem to "shut-down" in conflict or try anything to avoid conflict in the first place.
Escalation. An escalator allows their negative responses to snowball. They might be the one yelling or they pile on more and more grievances during conflict.
Negative Interpretation. Someone who negatively interprets or believes that another has said or done something more negative than the "offender" intended. For example, their partner said "dinner was fine" but the interpreter thinks because they only said "fine" instead of "great" must mean that their partner did not like the meal.
Invalidation. An invalidator uses subtle indirect putdowns in conflict. This is marked by a distinct contempt for the other person and is, therefore, the most dangerous pattern of communication.
Takeaway 2: Don't Be Afraid to Put Yourself in Time-Out
Conflict on sensitive subjects can quickly become heated and you'll both realize that you aren't moving through the conflict effectively. This is a great time to take a time out! Tell your partner "I need a break" and step away for 10 minutes to an hour to allow yourself to calm down. Don't use this time to stew over it or build up your next counter argument – I'm looking at you, amateur lawyers. Really focus on calming down so you can positively work through the conflict. It is the responsibility of the one who took the time out to time back in. Be sure to give yourself a time limit and not just use time-outs to avoid the conversation – *cough, cough* that one's for you, withdrawers.
With that said, there are some times when you should absolutely not engage in sensitive topics. This list includes: when you're hungry, angry, late, or very tired. If you've had lots of well-meaning couples telling you "never let the sun set on your anger", consider this your get out of jail free card. Sometimes it is actually better to look at things with a fully rested mind.
Takeaway 3: Listening 101
There is a technique called Speaker/Listener that slows down the dialogue and makes you absorb information. This is a great one to use after you've timed back into your conversation. Here are the rules:
At any given time, there is only one speaker and one listener. You'll take turns in each role. The speaker can only speak for themselves – no "you always…" Turn the conversation onto yourself. Use phrases like "I feel that…" You have to boil it down to one specific issue per turn and it must be a single sentence. Example: I feel like our friends viewed me as rude when I was late to dinner last week. The listener is to hear what they say and paraphrase. This isn't the time to argue – no "buts" – or try to fix anything. Just make sure that you're hearing what they are actually saying. Example: When we're late to dinner, you feel like it will reflect negatively on you.
Once you get to the heart of the problem, you're able to start to resolve the issue. It's not that she took 30 minutes to get dressed… it was because it made you late to dinner.
Takeaway 4: Apologies Aren't the End of Conflict, but the Beginning of Resolution
The first step to an apology is being willing to own your 1%. Even if you think your partner is 99% wrong, take ownership for whatever tiny sliver of responsibility you might have. And apologize for it. Don't just say you're sorry. Tell your spouse why you're sorry. Naming your mistake or your responsibility is important – remember how we said only what was named could be forgiven last time? After you name it, admit fault. Actually say the words "I was wrong". You'll be surprised how much those three little words can change a situation. Finally, ask for their forgiveness. You give them the power and put the ball in their court.
As the one who needs forgiveness, remember that it is an active, ongoing process. Sometimes hurt takes time to heal. There are wounds you'll inflict on your spouse that might take years to fully recover from. Apologies don't take away the hurt, but they are the pathway to healing.
Even with a stress-free wedding planning process, there are stressors during the engagement season that can cause conflict. From moving into the same home for the first time to navigating the in-laws to merging your finances; many couples have seen an increase in conflict surrounding this newlywed period. Consider taking a course through your community center or church or seeking the help of qualified professionals like a premarital counselor. Start your marriage with a solid foundation by learning healthy conflict resolution skills.
Chancey Charm Houston Wedding Planner