ONLINE WEDDING PLANNING TOOLS
EVERY CHANCEY CHARM CLIENT HAS ACCESS TO OUR CUSTOM ONLINE WEDDING PLANNING TOOLS.
for mobile – don't delete
ONLINE WEDDING PLANNING TOOLS
EVERY CHANCEY CHARM CLIENT HAS ACCESS TO OUR CUSTOM ONLINE WEDDING PLANNING TOOLS.
Unlike other online planning tools, our resources are curated by our experienced planning team and customized to our client's individual needs and timeline.
This allows our clients to truly stay on top of their to-do list and stay organized throughout the process. It also allows us to chart with our clients at their pace, stay connected, and effectively communicate all the details. Finally, it ensures a seamless guest experience. We've highlighted a few of the tools below so you can get a feel for the online planning experience.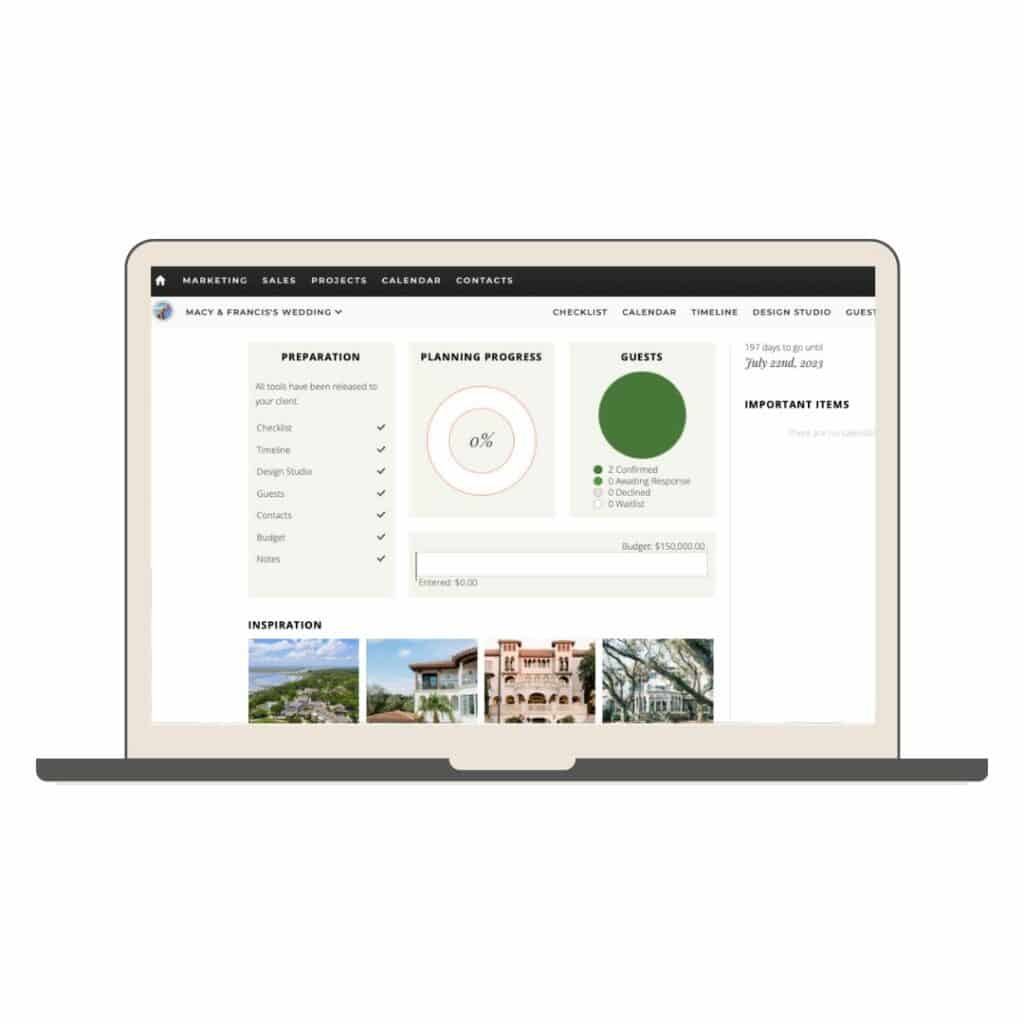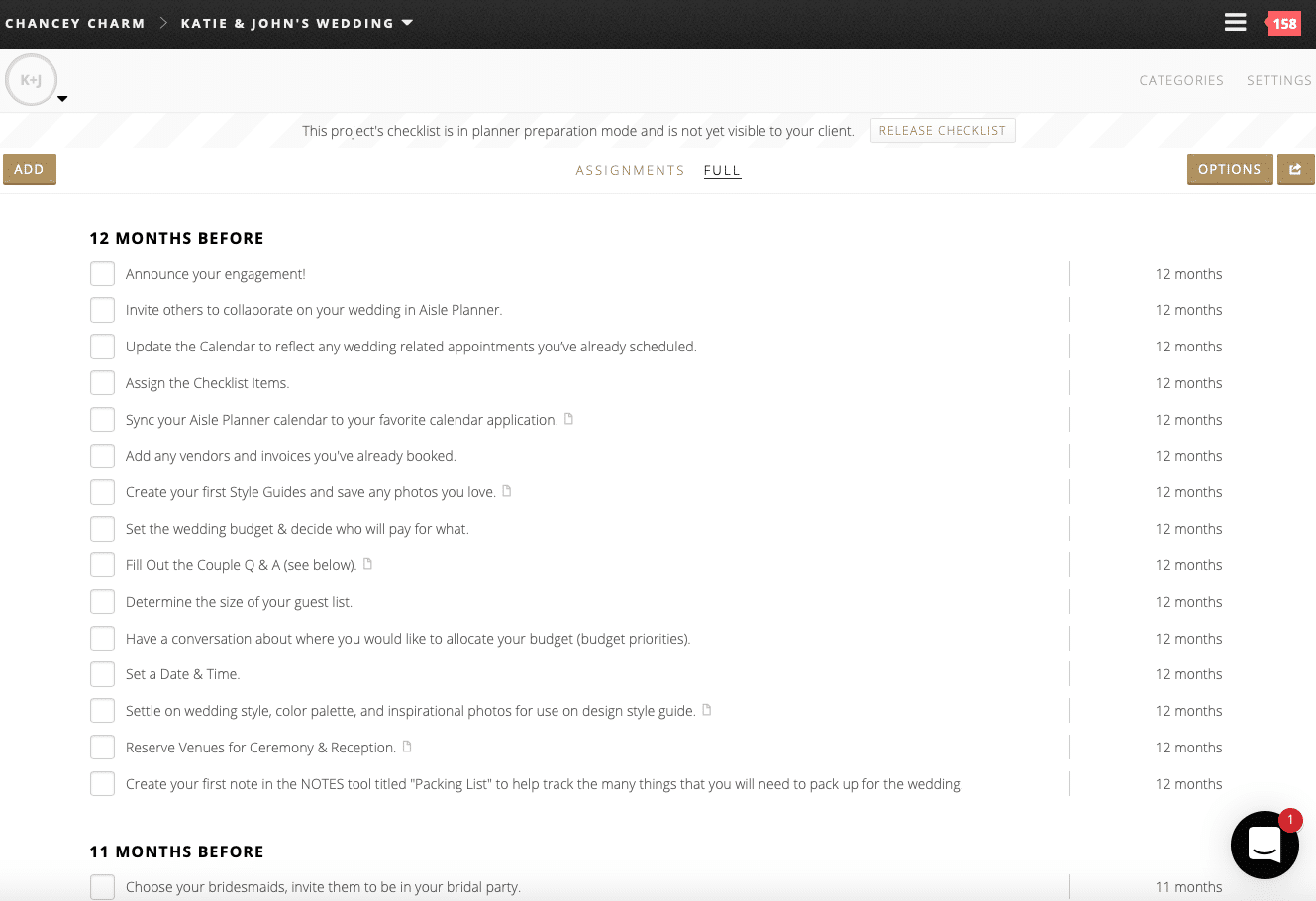 TO-DO LIST CALENDAR SYSTEM
Our to-do lists are cultivated from years of experience and hundreds of weddings. It is completely customizable to our client's needs and it allows us to assign items to members of our planning team, as well as the ability to comment with updates or questions to maintain regular communication about our progress. Each to-do is customized to fit your timeline, while payment reminders and appointments are easily added to make sure nothing slips through the cracks.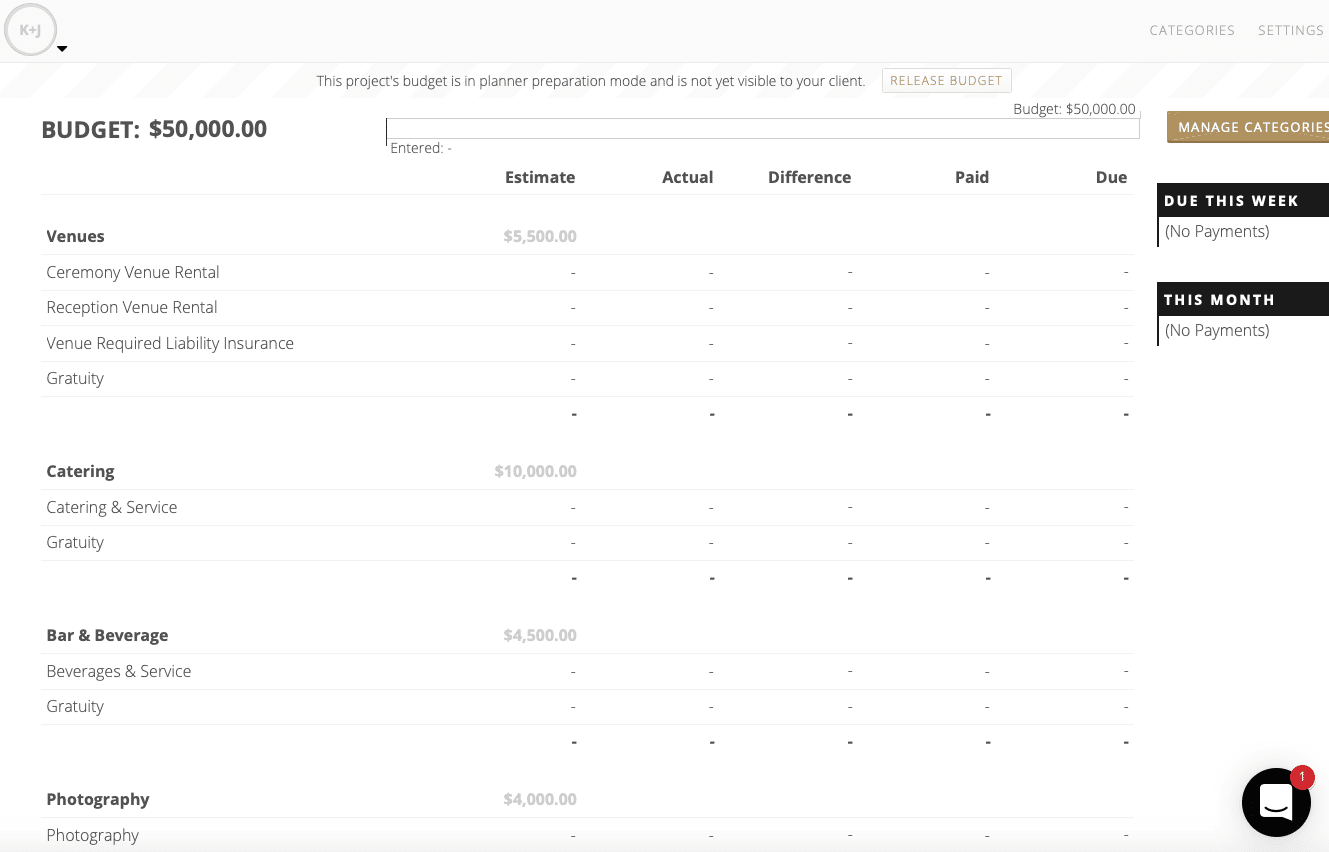 Our online budget tool is extremely helpful in building and maintaining a clear perspective of our client's overall target budget. Additionally, it keeps us on track with vendor payments–both those that have been made and those which are still pending.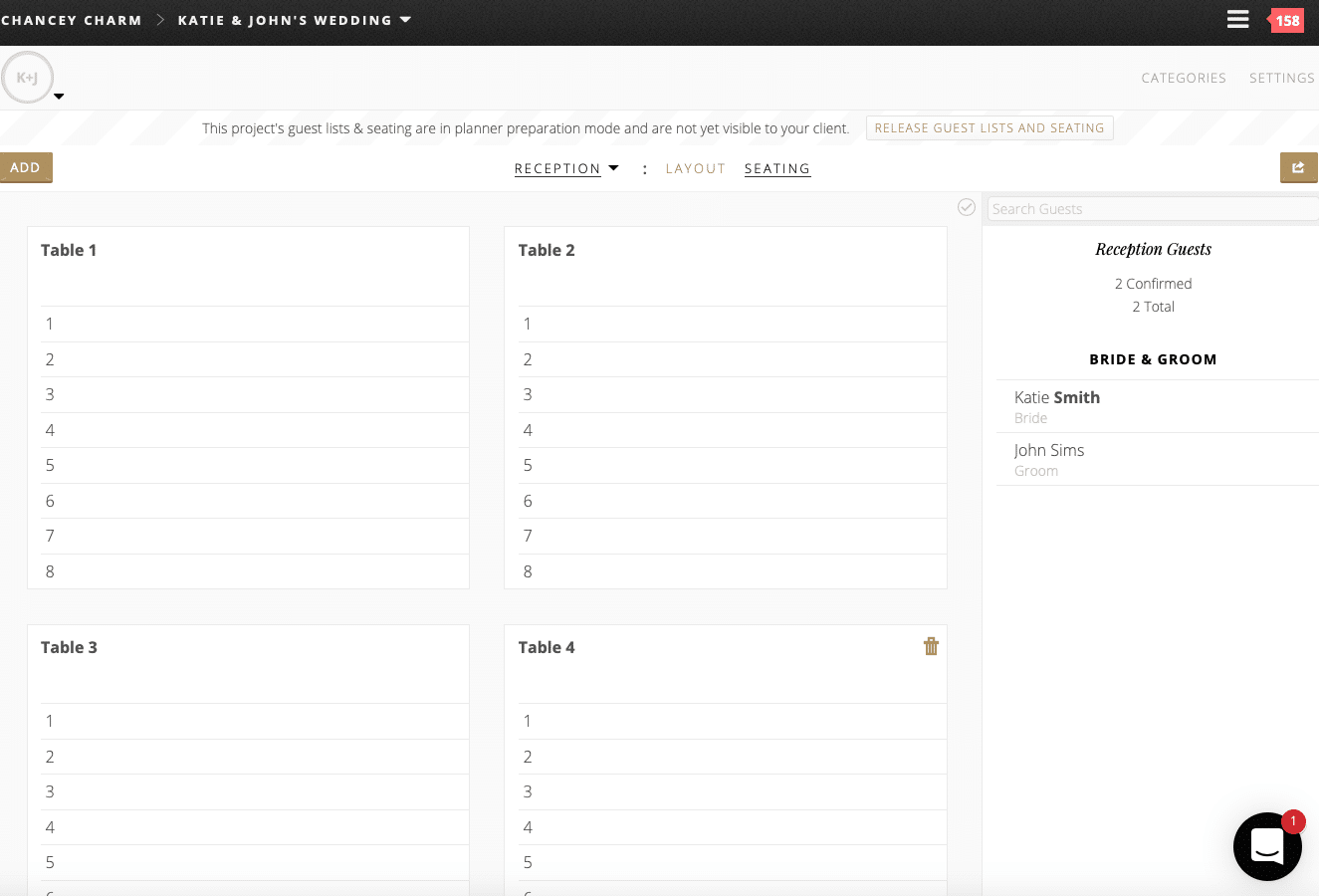 LAYOUT & GUEST TRACKING SYSTEM
Our online guest tracking system keeps all of your RSVPs in one simple spot and makes assigning table numbers simple. The layout tool also allows us to create a custom floor plan and seat guests in a layout view. Bottom line: it's easy for you and ensures a seamless experience for your guests.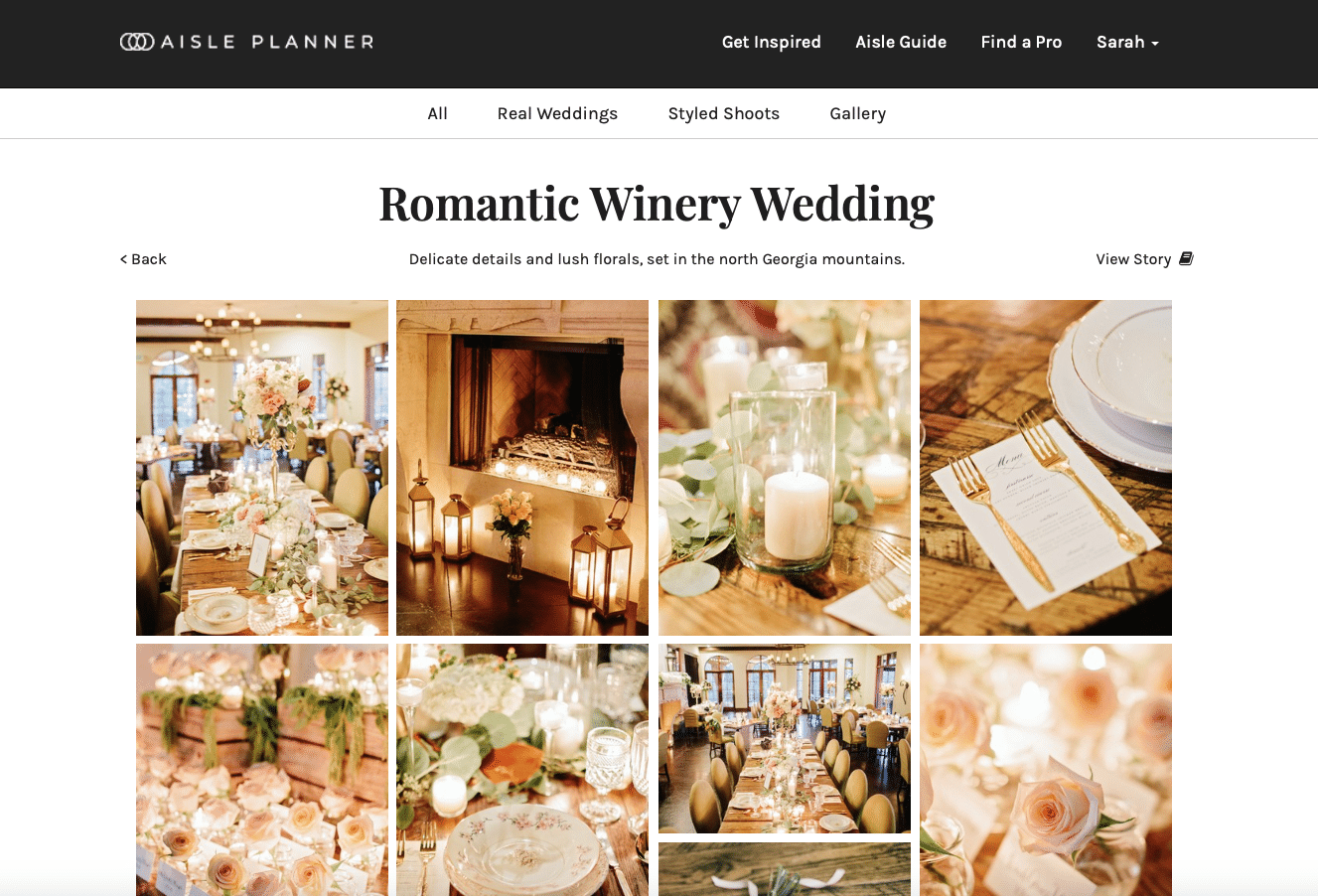 Almost every bride is anxious about the way her big day will come together. From the linens to the florals, our online design boards bring our clients' vision to life and create the customized feel our couples are looking for. Allowing our clients to see every detail, our design boards specify everything from the bridesmaid's gown to the exit plan. Design boards are updated throughout the process and are sent to the aesthetic vendors involved with the wedding, to ensure that everything is cohesive on the wedding day. We also offer custom sketching services for our clients upon request at the initial consultation.
But, wait - there is more!
We work within Aisle Planner to keep track of your contracts, all notes, website, and more!

WE ARE PROUD TO PARTNER WITH AISLE PLANNER FOR OUR ONLINE PLANNING PROGRAM.