Wedding Planner VIP
free planner launch guide!
LEARN How to Become a Wedding Planner
IF I KNEW BACK THEN WHAT I KNOW NOW, I WOULD HAVE SAVED MYSELF SO MUCH TIME AND MISSPENT MONEY.
Building a wedding planning business that pays is possible with the right tools, resources, and community on your side. But where do you start to ensure you're not kicking off your career shooting in the dark and wasting time? Not to worry—I've taken care of that part for you!
My complimentary launch guide is the ultimate roadmap for starting your wedding planning career off on the right, ready-to-take-names foot. In it, I break down the first 5 things you need to do once you've decided to start a wedding planning business.
Snag the freebie and join the community of thousands of planners I've had the pleasure of supporting.
By clicking submit, you agree to receive email marketing from Chancey Charm and agree to our privacy policy. You can unsubscribe at any time.
YOU HAVE DREAMS TO CHASE AND A BUSINESS TO BUILD.
STOP SPINNING YOUR WHEELS AND START WITH A SOLID FOUNDATION INSTEAD.
I'll let you in on a secret: there's an easier path to launching the wedding planning business you've always dreamt of—and it doesn't involve spending countless hours on the internet vetting questionable resources (hallelujah!). My complimentary launch guide breaks down the critical steps and can't-live-without-'em resources I wish I had when I first started my career as a planner.
My complimentary launch guide is a proven blueprint for kicking off your planning career on an incredible foot.
It includes:
The 5 essential first steps to take when starting a wedding planning business
A Video Training With Sarah Chancey covering each step in detail
An Action Page for taking next steps
BONUS: A list of the time-saving resources that me now would love to share with me back then
BONUS: 3 free stunning styled stock photos from Sourced Co.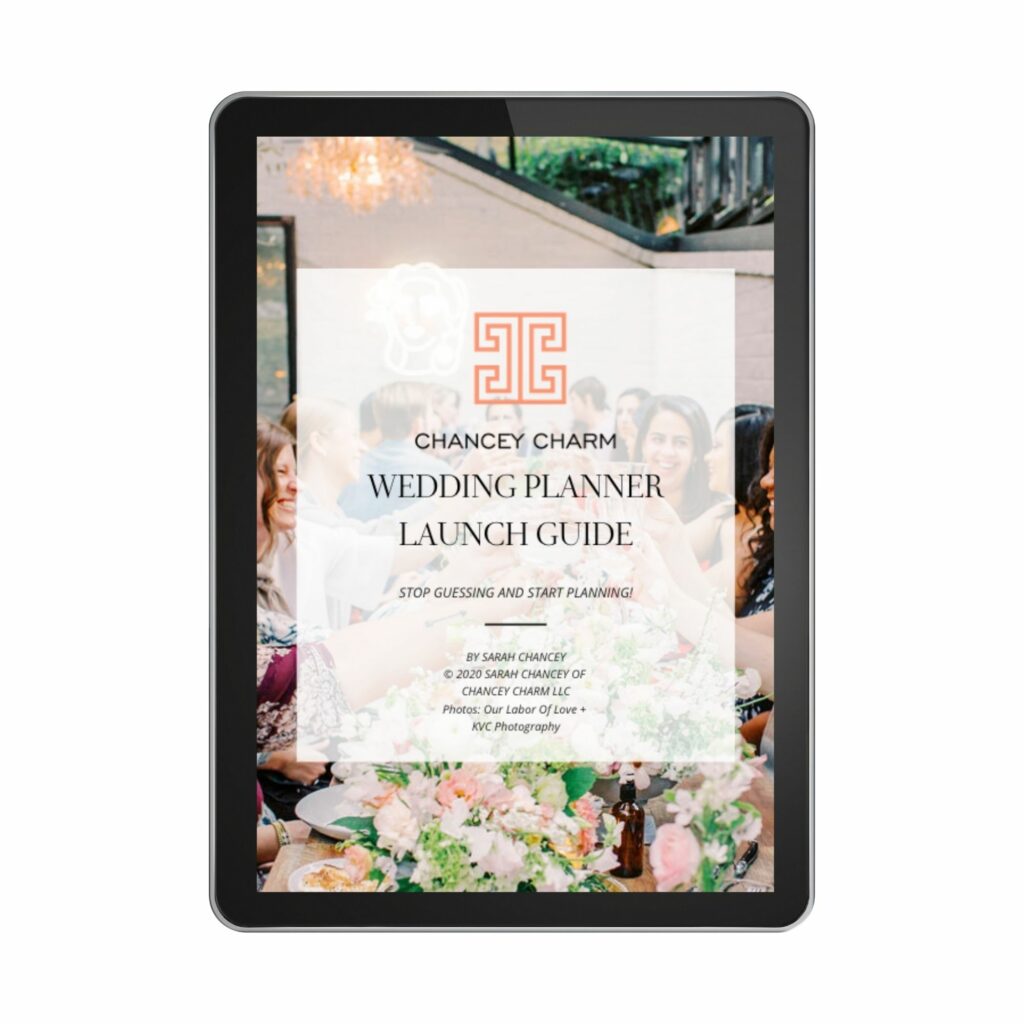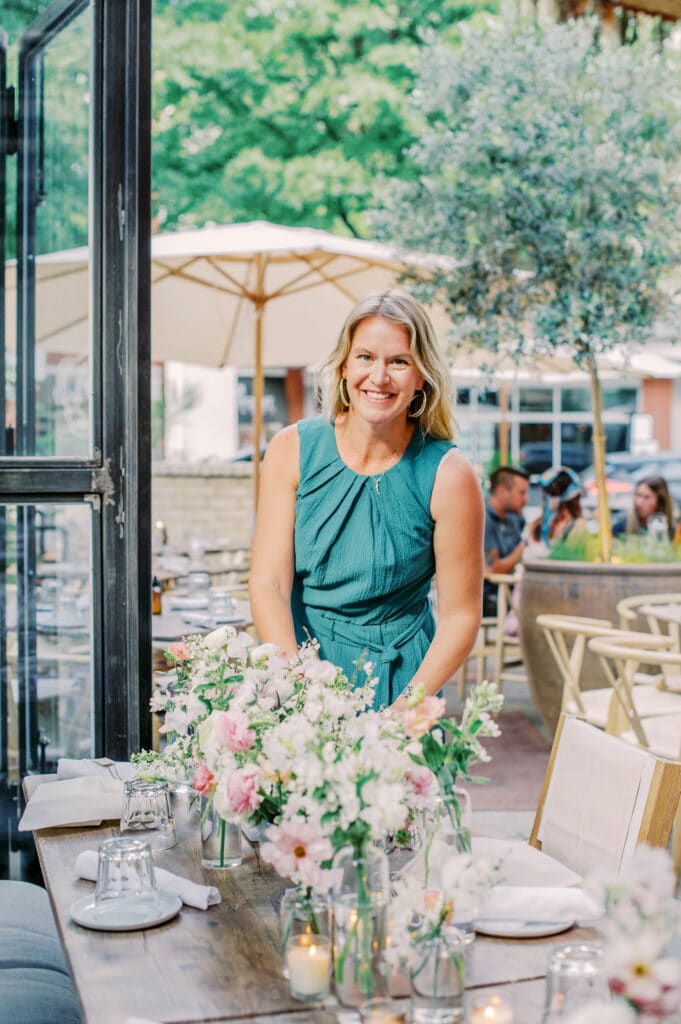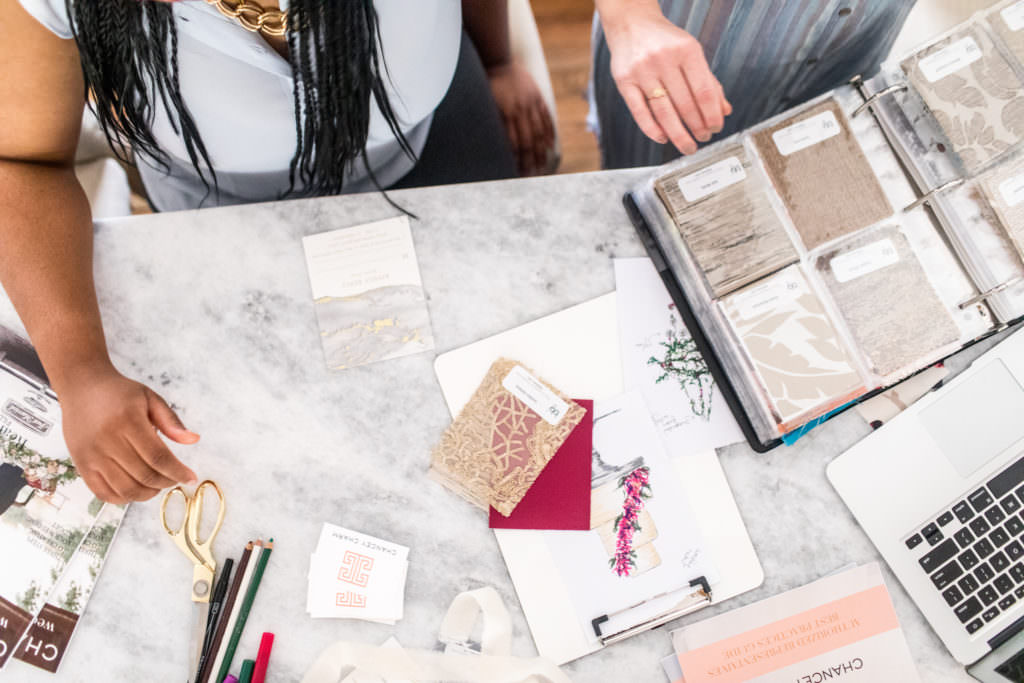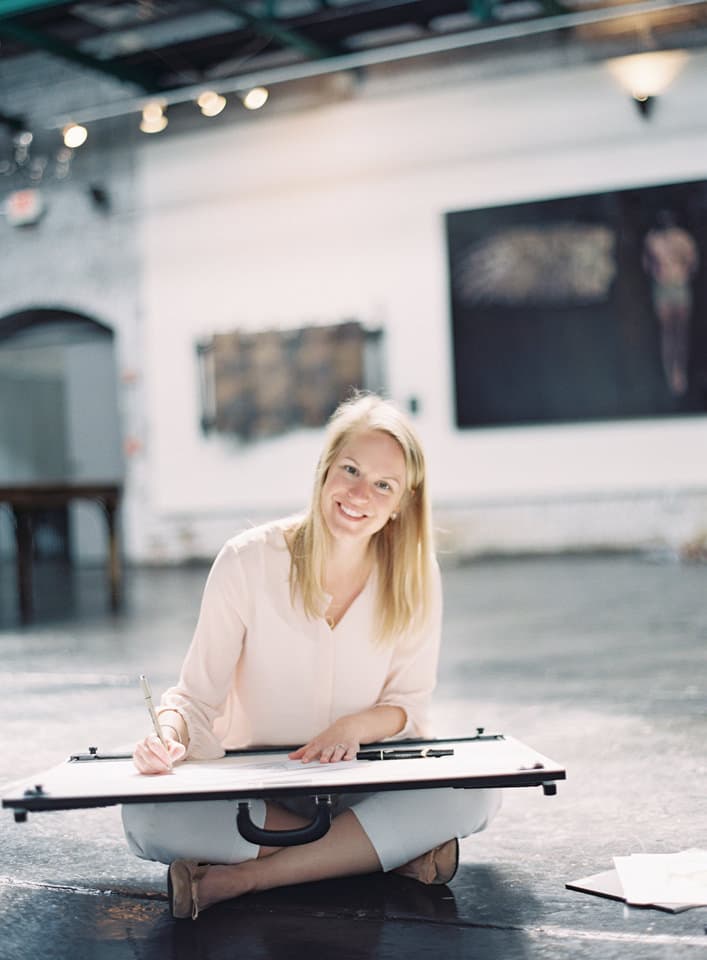 And I CAN'T WAIT TO HELP YOU BUILD A BUSINESS THAT BRINGS YOU FREEDOM.
I'm the founder and wedding planning mentor behind Chancey Charm. I'm a firm believer that your business should bring you the freedom and flexibility. What's the point of success if you can't spend time digging your toes in the sand, after all?
SO, WHAT DO I KNOW ABOUT THIS WHOLE WEDDING PLANNING THING?
I started Chancey Charm a decade ago with $300 and a vision to build a business that brought me flexibility and freedom. What began as planning a few weddings has since grown into a national brand with planners coast-to-coast. We have been published over 200 times, served over 750 happy couples, host 6,000+ planners in our ever-expanding community, and have helped launch hundreds of new planning businesses.
I learned some invaluable lessons along the way, and it's become my mission to share them with other aspiring planners. I'm here to let you in on the tools that took me from overwhelmed to a well-oiled machine (with my spare time and sanity intact!)—and I'm always rooting for you.
CHANCEY CHARM WEDDINGS HAS BEEN FEATURED IN….
Snag the freebie and join the community of thousands of planners I've had the pleasure of supporting.