We're the Chancey Charm team, we lean on cloud-based planning and our custom online planning tool to meet our brides where they are: from hometown to destination affairs, let's make planning a stress-free process.
Katie Werkin has been an integral part of the Chancey Charm team for six years, starting her wedding planning experience in Atlanta before moving north for her husband to finish residency. With a team of dedicated planners by her side, Katie now serves as Chancey Charm's NYC Wedding Planner and Coordinator. Katie and her team are proud to offer affordable wedding planning and coordination services to all of NYC and the surrounding area.
Katie's work and expert planning advice has been featured online and in print in national publications such as The Knot, Reverie Gallery and Brides.  Her strong southern roots, as a native of Mississippi and University of Southern Mississippi alumna, make her the perfect planner to help orchestrate a wedding that truly treats guests to an unforgettable and luxurious experience. Her feminine, classic touch is balanced by a love for all things Kate Space and penchant for modern spaces.
Katie and her team of planners love working with New York clients and top wedding vendors. A few of their favorite vendors include Bride and Blossom, The Hudson Hotel, Park Avenue Armory, The Met and Jeremy Harwell Photography. She has a special love affair with exploring all the unique restaurants and cafes the city has to offer.  And always enjoys spending an afternoon with her sweet husband Jacob and spunky pup Bexley.
What is not to love about a wedding! Weddings are filled with beautiful dresses, amazing flowers, good food, and so much more. My absolute favorite part of a wedding is knowing that family and friends are coming to surround a couple with their love and support. I love looking out over the reception and seeing people laughing and dancing the night away. At that time, no matter how much my feet hurt or how many hours I have been working, it is the best time of the day. It always reminds me why I love this job so much. I always feel so honored that someone would choose me to be such a big part of the happiest day of their life! – Katie
THE NYC TEAM
LAUREN PARKER
Lauren happily serves sweet couples on the Chancey Charm NYC Wedding Planning Team. With a BFA in Musical Theatre from Emerson College in Boston, Lauren lives and breathes all things NYC. She currently sits on the board for The Musical Theatre Factory and hits the stage quite often herself. Originally from the West Coast, Lauren has now made a name for herself in the Manhattan wedding and event industry, having planned countless galas, parties, weddings and fundraisers throughout the city. When she's not planning, Lauren enjoys entertaining friends and family in her adorable Manhattan studio.
JYL DEERING
Jyl brings 10+ years of wedding planning experience to her NYC clients, serving as both an NYC planner and owning the Boston + Cape Cod territory with Chancey Charm. Jyl has a deep love for the Northeast and experience working with some of the nation's top wedding talent. Jyl's planning advice has been featured on top wedding industry blogs, such as Brides, Bridal Guide, Perfect Wedding Guide, and Huffington Post Weddings. Her planning and design work has also been featured on sites like Bespoke Bride, Style Me Pretty and Brides. Born and raised in Massachusetts, Jyl loves that her travel between clients and destination weddings keeps her on the move.
KIRSTEN NAPPI
Kirsten gladly serves clients as one of our talented NYC wedding planners and designers. With a degree in marketing and PR, Kirsten brings an eye for design and excellent communication skills to each of her clients. Her recent industry work has taken her across the US to places like Charleston and Atlanta, as her heart for travel is strong. But, NYC has her heart! Her favorite weddings are timeless and elegant, completely about the love and couple they are uniting. When she's not planning, you can find Kirsten enjoying a glass of wine, scanning Pinterest for the latest floral trends and planning out her next trip!
Client Reviews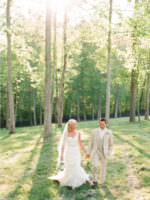 Kim
"My planner was the glue that held everything together, and my fairy tale day would have not been all it was without all that the Chancey Charm staff did to make it extra special!"
2016-09-15T06:26:01+00:00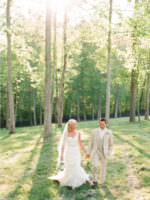 "My planner was the glue that held everything together, and my fairy tale day would have not been all it was without all that the Chancey Charm staff did to make it extra special!"
http://www.chanceycharmweddings.com/testimonials/kim/
Lisa
"Our planner worked with us over 14 months to plan really what was the most beautiful and special day. She recommended the most wonderful vendors (all within our budget), corresponded frequently and very timely."
2016-09-15T06:22:50+00:00
"Our planner worked with us over 14 months to plan really what was the most beautiful and special day. She recommended the most wonderful vendors (all within our budget), corresponded frequently and very timely."
http://www.chanceycharmweddings.com/testimonials/lisa-bride/
CONTACT INFO
katie@chanceycharmweddings.com
(929) 265-2478
Chancey Charm
305 W. Broadway
New York N.Y. 10013
CONTACT KATIE
PRICING
day/ month of coordination: $3,000
full planning & design: starting at $7,000