In today's Chancey Charm Houston Wedding Venue Highlight, we are chatting with Caroline Johnson from The Dunlavy, a private event space which overlooks the banks of Buffalo Bayou and Lost Lake in Houston. The bright, open space of this venue encompasses the natural beauty of the park setting, making it perfect for wedding receptions, cocktail receptions or other intimate gatherings. We're excited to be chatting with her to learn more about this stunning venue, her advice for brides and more! Enjoy friends!
– The Chancey Charm Team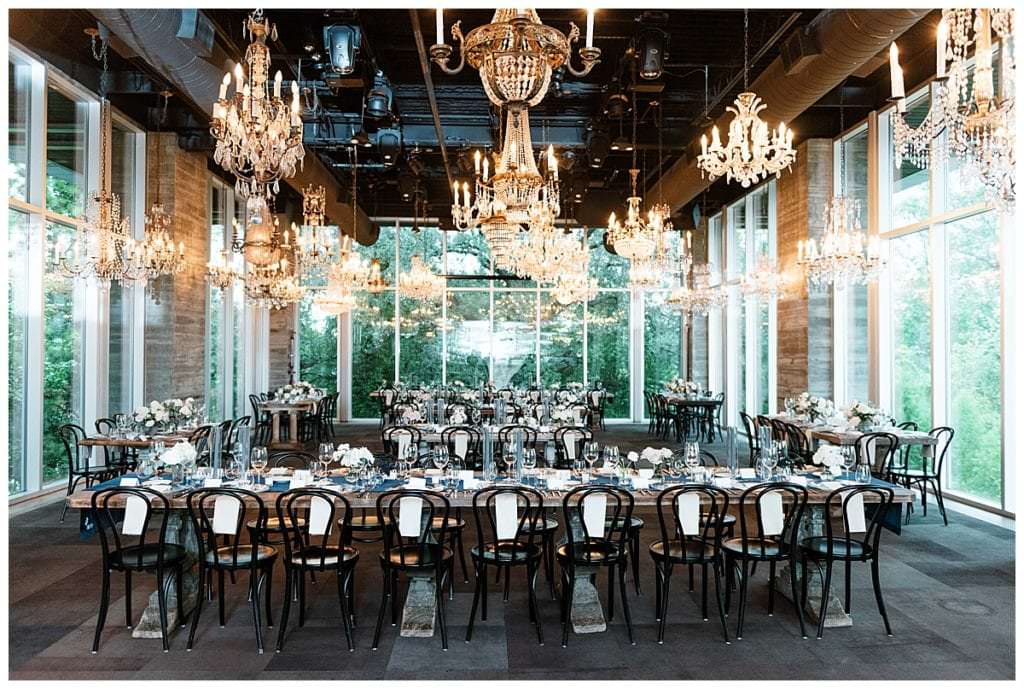 Name
The Dunlavy
Where are you located?
Houston, Texas
What's your area of expertise or service
Event Planning
What brought you to the wedding industry?
Constant demand from guests at our other restaurants for private parties and events in the Clark Cooper boutique-style led us to pursue an event space. Once our home on the bayou became available, it was a match made in heaven! Since November of 2015, we have shared countless memorable evenings with our clients and look forward to celebrating special occasions for years to come!
Why is your product, space, service perfect for couples planning their wedding? What sets you apart?
The Dunlavy's 40-plus chandeliers, scenic park view, and assortment of antique furniture provide clients with a stunning backdrop for their event before they even begin decorating! The nature around the Dunlavy provides a neutral setting and allows clients to make the space their own. The Dunlavy even provides the fundamental event items (i.e. tables, chairs, china, flatware, glassware, linen napkins) and in-house rentals (dance floor, wedding arch) allowing clients to save hundreds, sometimes even thousands, of dollars!
Our in-house chef team, led by Chef Jane Wild, provides a top-notch culinary experience with dishes that are almost too beautiful to eat! Our extensive selection of menu items gives our clients the flexibility to design an event menu that is perfect for them. We even offer clients the option to incorporate custom dishes or create completely custom menus, allowing them to put their personal touch on their event menu.
Our in-house staff of event professionals provide service that will make your friends and family feel at home while celebrating with us. Having an in-house service staff provides a foundation of teamwork and allows for a flawless collaboration between your coordinator and your staff, resulting in a stress-free evening for our clients!
The ease and convenience that the Dunlavy provides when planning an event is incomparable. Our Event Coordinators guide clients every step of the way and even act as day-of coordinators to ensure that all our clients have to do is sit back, relax, and enjoy their magical evening with family and friends!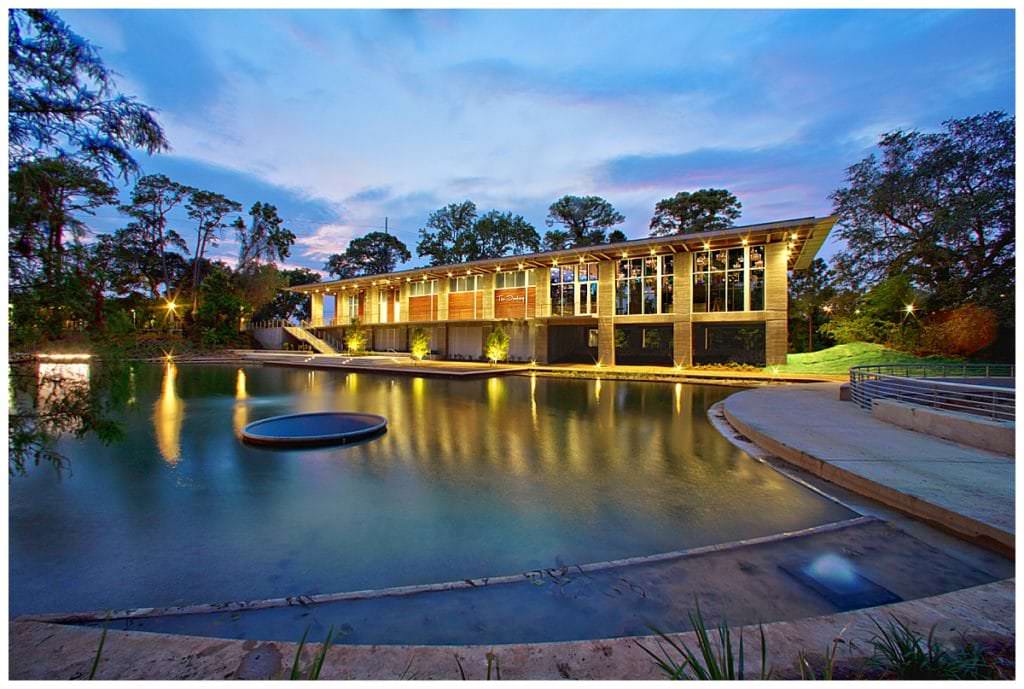 Some words you live by OR your company mission statement
The golden rule… I strive to be the planner that I would want to have if I were getting married!
Best piece of planning advice to a new bride…
Don't forget to enjoy being engaged!
Best piece of advice to someone new to the wedding industry…
Learn from those around you! The wedding industry is full of amazing, talented vendors and planners that are full of wisdom from their years in the industry. I have found that they are happy to share their experiences and their advice and all you have to do is listen!
Best tip for balancing work and home life…
Leave your work at work – put your computer away, put the phone down, & spend some time each day doing something that reminds you who you are outside of your job. Pick up a hobby, find a project around the house, take a walk with a friend, meditate, or even binge watch the newest Netflix show – whatever it is, just make sure it is something that will reset your batteries and leave you feeling fresh and ready for the next day!
Best moment of your career OR biggest accomplishment as a company…
Picking one moment would be difficult since I've shared so many memorable moments with clients during my time in this industry. Anytime a client tells me that their wedding was the best night of their life is a great moment!
Your favorite Instagram accounts to follow?
Event Related: @revelryeventdesign, @ohsoperfectproposal, @weddingsinhouston
For fun: @quentin.quarantino, @girlsthinkimfunny, @whenshappyhour, @betches
What is your favorite aesthetic?
It is so hard to choose a favorite! I love to be inspired by each clients' vision and bring to life the aesthetic they love. One of my favorite parts of this job is seeing The Dunlavy transform for each and every event. That is what is so great about our space, it's a chameleon that suits everyone's taste!
Intimate or Par-tay? What size wedding do you recommend and why?
Both! A smaller guest count doesn't mean you can't still par-tay!! Our chandeliers create an intimate romantic vibe for any size guest group and our lighting add-ons can create a party vibe at the touch of a button. With us, you don't have to choose and that's why I love this space!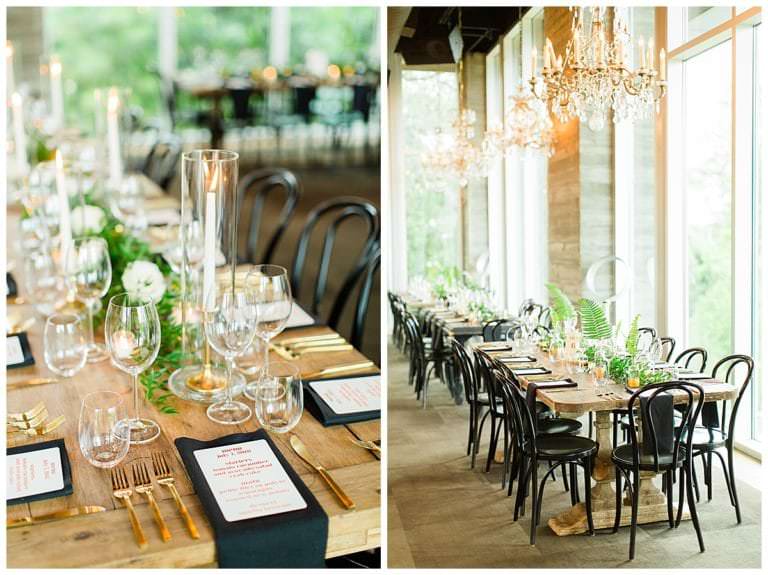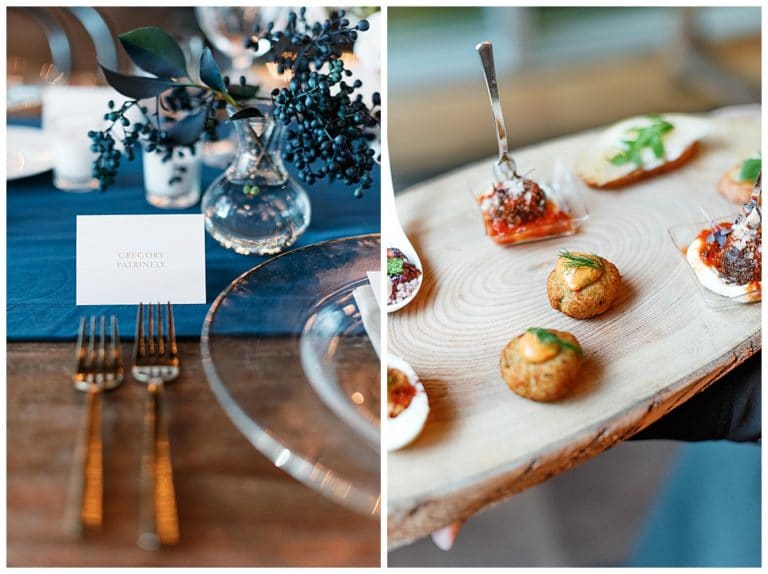 SNAG OUR FREE WEDDING CHECKLIST