There is absolutely nothing wrong with wanting to plan your own wedding. However, a day-of wedding coordinator can ultimately save you a lot of stress and worry on the big day.  If you are considering hiring a day-of wedding coordinator for your upcoming wedding, you do not want to miss this! We are diving in with the most commonly asked questions, and our planners are sharing their insights on exactly what it means to invest in a day-of wedding coordinator.
Cheers friends! 
What are the typical responsibilities of a day-of wedding coordinator?

Our  Chancey Charm Charlotte wedding planner explains that day-of wedding coordination services typically start 4-6 weeks before the wedding. Day-of coordinators organize the weekend schedule for all vendors, the couple and the wedding party and are entirely responsible for an easy flowing celebration. 
"Before the wedding, a coordinator might offer vendor referrals specific to your style and budget, create or review your layout and timeline with a professional eye to see any problem spots, communicating with your vendor team to ensure both your and their needs are met."  Chancey Charm Houston
The main focus of a day-of wedding coordinator is getting a comprehensive timeline together for the entire wedding day. Chancey Charm Washington DC Wedding Planner says her timelines begin from the moment the couple wakes up and schedules out every activity so that they don't fall behind getting dressed or having hair and make-up done. She also makes sure to schedule breakfast and lunch because many couples fail to eat on their wedding days and that can lead to them not feeling well during the actual ceremony & reception. A day of coordinator also acts as the main point of contact for the venue and all vendors on the day of. As the day of coordinator, I am like the captain of the vendor team I make sure all vendors are executing the plan to the couples specifications and any hiccups along the way I can deal with so that the couple or their families do not have to be dealing with issues on their special day. I also make sure the ceremony is cued properly, I make sure everything is set up to the couple's vision, I work with the photographer to capture all of the moments the couple has requested, and I work with the vendors during the reception to make sure first dances, toasts, cake cutting, and other elements happen on time. At the end of the night I hand out any gratuities, final payments, and I pack up all of your personal items and make sure they get safely back to the couples' hotel room. 
"We wear many hats and these tasks will always vary based on the  wedding and the clients but our love, care, and concern for the logistics are ready for EVERY event!" – Chancey Charm New York Wedding Planner
Why should couples consider hiring a day-of coordinator? Why is it better than going the DIY route?

Planning a DIY wedding is great, our Chancy Charm Charlotte
 Wedding Planner says! In the age of creative social media sites like Pinterest, couples can find ideas and create the normal essentials for a wedding – with their own personal touch! However, they still need someone to coordinate how all of those elements come together on the day of the wedding.
"It doesn't matter how organized you are, how many weddings you have attended or how "laid-back" you intend your wedding to be, everyone benefits from hiring a day-of coordinator; from backyard to ballroom. Coordinators will think of things that have not even crossed your mind: is there an outlet by the DJ booth, do we have long enough sparklers for the send-off, how will the gifts get back to my house at the end of the evening? They will think of this, not because you have not done a fabulous job planning, but because they do this for a living. " Chancey Charm Atlanta Wedding Planner 
Our Chancey Charm New York Wedding Planner adds "I always tell my brides every one of them deserves a planner." since there is also so much to do on the day, even weekend of. I feel that having a planner to handle those tasks, truly allows you to enjoy the full experience of the wedding weekend. There are always tasks that couples don't realize until last minute sometimes, that we as planners take on for them. Things like decorating, communicating with vendors, checking on things to make sure they set up how they need to be, distributing payments/tips to vendors, coordinating the timeline for speeches, dances, we take on. And that list goes on! 
Our Chancey Charm Washington DC Wedding Planner states "Having a day of Coordinator relieves you from having the be the point of contact for everyone and allows you to enjoy the moment and what you have been planning and dreaming about for years!"
Often a DIY wedding coordinator means enlisting a friend or family member to step in, which can mean they'll be split between being a guest and experiencing your day and being an important part of your wedding day team. Chancey Charm Houston Wedding Planner also comments that hiring a professional provides both you AND your loved ones a stress-free wedding day experience.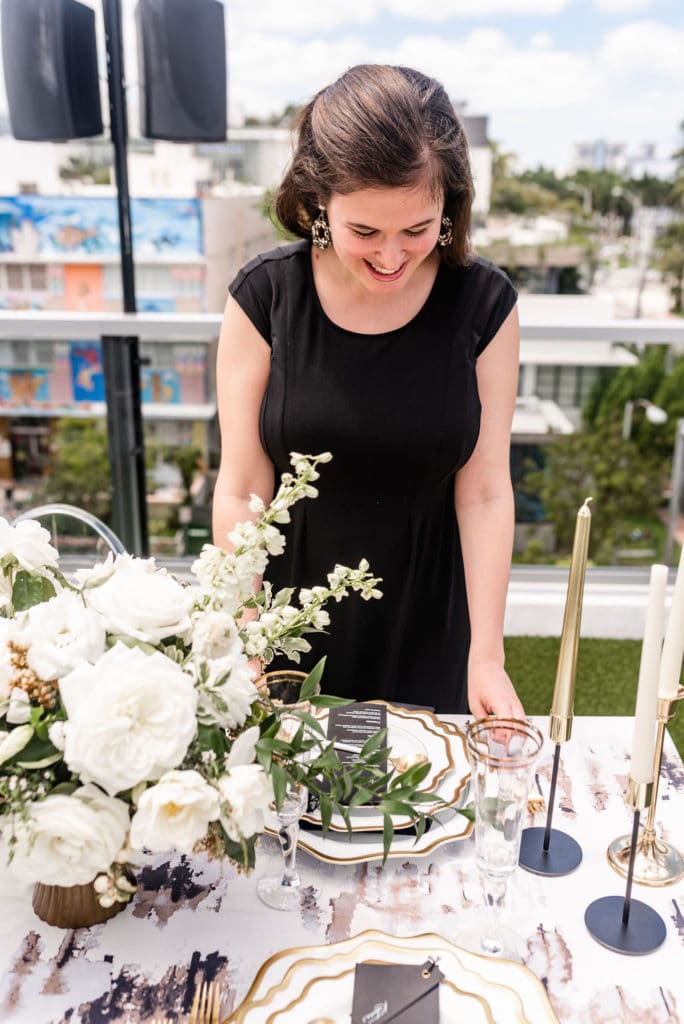 What is the difference between a wedding planner and a day-of coordinator?

Our Chancey Charm Charlotte Wedding Planner explains that the difference is in the hands-on involvement the planner and coordinator have during the planning process and the expense the couple will incur for a full service wedding planning versus a day-of coordinator. Wedding planners start their services right away – planning from beginning to end. Day-of coordinators start their services roughly 4-6 weeks before the wedding. Couples should expect to dedicate 10 to 15 percent of their overall wedding budget to a wedding planner. (Before you take a huge gasp, it's well worth the investment).
"A wedding planner guides you through the entire planning process (often including design assistance, vendor sourcing, budget management, etc., etc.) where as a day-of coordinator steps in during the final few weeks before your wedding to fine-tune all the things you've already planned." – Chancey Charm Houston Wedding Planner
The difference between a wedding planner and a day-of coordinator is that typically, a day-of coordinator does not really assist you with the overall wedding design or finding the venue or vendors. Our Chancey Charm Washington DC Wedding Planner further explains that a wedding planner usually is one of the first vendors you would hire and they would help you hand select a vendor team that can execute your vision perfectly. Wedding planners have extensive contacts in the industry and can find you that perfect photographer who has the perfect "light and airy" photos and is within your budget; quickly and efficiently. They will also help you form a budget and prioritize what is most important to you. They can not only save you money but tons of time when it comes to researching different venues, vendors, and design elements. Most couples have never planned a large scale event before so it can be very daunting. Wedding planners have expertise in this area and can ensure that your day is exactly as you have imagined.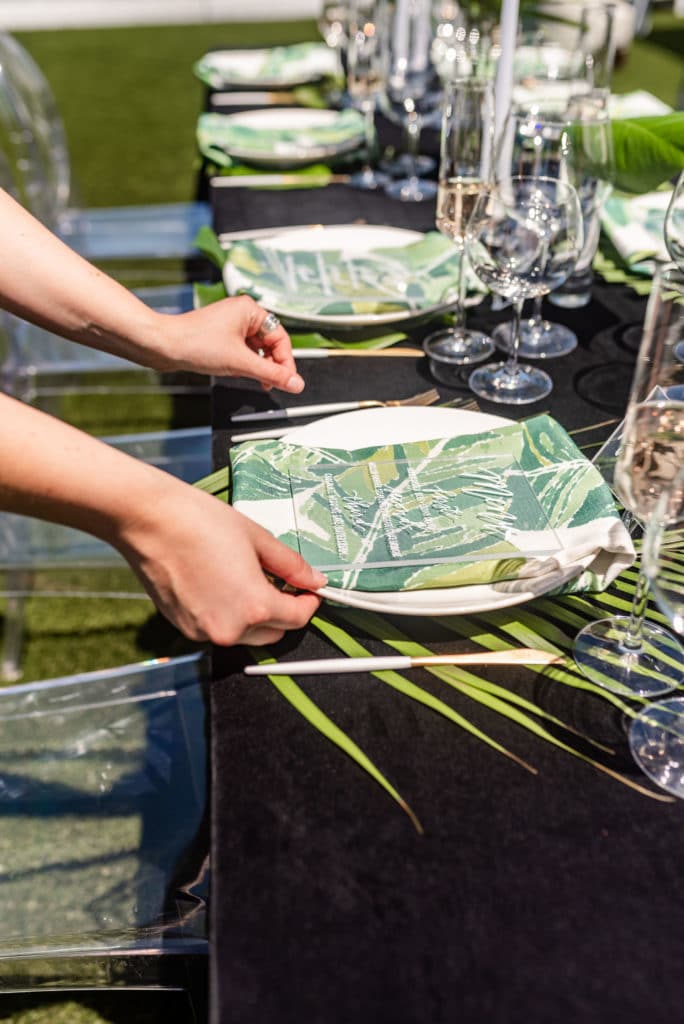 What should couples look for when interviewing potential coordinators? What questions should they ask?

Our 
Chancey Charm Charlotte Wedding Planner
notes that there are differences in the services offered by all day-of coordinators. Couples should look for a detailed description and a timeline of how a coordinator completes the desired service. One essential question that should be asked is: Will you contact the venue coordinator to make sure everything is taken care of prior to the weekend of my wedding? (This may require a review of the contract agreement between the couple and the venue).
Chancey Charm Houston Wedding Planner adds that it is also important to find a coordinator that meshes well with your personality and one with experience who puts you at ease and has a portfolio that reflects the type of wedding you're hosting. Of course, it's a plus if they've worked at your venue before but this is less important than the coordinator's overall experience. 
How much should couples budget for a day-of coordinator?

Prices will vary based on your location, your wedding day needs, how extensive the coordinator's package is, but both our planners from Chancey Charm Houston and Chancey Charm Charlotte recommend setting aside between $1,500 and $2,500 for a day-of wedding coordinator.
In major cities, such as Washington DC metro area, Chancey Charm Washington DC Wedding Planner,  suggests some prices could be around $3,000 for a day of coordinator.
If you have any other questions about what it means to have a day-of wedding coordinator oversee your wedding please do not hesitate to get in contact with us! PLUS as a Bonus, receive a FREE getting started checklist when you inquire.
Free Destination Wedding Cost Comparison Guide
Don't Forget to Pin This Post for Later!