BROUGHT TO YOU IN PARTNERSHIP WITH PERLA IMAGES
The Chancey Charm team is proud to introduce one of our preferred partners – Destination Wedding Photographers, Perla Images.
Perla Images take pride in capturing the unique love stories of couples in the New England area and beyond. They are destination wedding photographers, located in the beautiful city of Boston, Massachusetts, and offer their services to couples throughout the region as well as those looking for destination wedding photographers. We're chatting to them about how they got started, the best moment of their career and more! Enjoy friends!
Perla Images takes pride in capturing the unique love stories of the couples they serve. Their team has a passion for creating photographs that tell a story and capture the energy of the moment. They believe strongly that each couple is unique and deserves to have their love captured in a way that reflects their personalities and style.
They believe that your wedding day is just the beginning of your journey together. That's why they strive to create images that will stand the test of time, so that you can look back on them years from now and remember the love and excitement of your wedding day.
We particularly love their approach
…
It's all about capturing the energy and emotions of the day, which is such a breath of fresh air in the industry that's often characterized by styled images. They believe that photography is not just about taking pictures, it's about capturing the feelings and experiences that make each wedding unique. By harnessing powerful lighting and unique posing, they aim to create images that truly communicate the energy of your day.
They believe that every couple deserves to have wedding photos that are as unique as their love story. That's why they take the time to get to know with of their couples before their big day. They want to deeply understand what makes their relationship special and what they want their wedding photos to say about their relationship and love. This helps them create images that truly tell their story.
The team behind Perla loves incorporating the landscape and architecture into their photos, whether it's a rugged coastline, rolling hills, or historic buildings. By doing so, they capture the place behind the scenes of where each couple said "I do."
We asked Perla to share some some tips on how they achieve their unique and energetic look, this is what they shared…
Communicate with the couple: We start by getting to know our couples and their personalities, what they love about each other, and what makes them unique. This helps us understand how to pose them and capture their personalities in their photographs.
Use lighting to create mood: Lighting is a powerful tool in creating a unique and energetic look in photographs. We use lighting to set the mood, create drama, and bring out the best in our couples.
Incorporate movement: Movement is a great way to add energy and dynamism to photographs. We encourage our couples to move around, dance, and interact with each other to capture their energy and chemistry.
Experiment with different poses: We are always experimenting with different poses to create unique and interesting photographs. We encourage our couples to try new things, take risks, and have fun with their poses.
Focus on the details: Details are important in telling the story of our couples. We focus on the small details that make each wedding unique, from the bride's dress to the centerpieces on the tables.
Capture candid moments: Candid moments are often the most memorable and heartfelt. We love capturing these spontaneous moments that showcase our couples' personalities and emotions.
Be creative with angles and perspectives: We experiment with different angles and perspectives to create dynamic and interesting photographs. By using different angles and perspectives, we can create a sense of depth and bring the viewer into the photograph!
Emphasize the connection between the couple: At the heart of every great wedding photograph is the connection between the couple. We emphasize this connection by capturing intimate moments and showcasing their love for each other.
During our Q&A with Pearl Images we just loved these heartfelt responses…
Best piece of planning advice to a new couple…
One important piece of advice I would give to a new couple starting their wedding planning journey is to prioritize what's important to them as a couple. There are so many details that go into planning a wedding, and it's easy to get caught up in trying to make everything perfect and everyone happy. It's important to remember that the wedding day is ultimately about the two of you and your commitment to each other. Take some time to sit down together and discuss what aspects of the wedding are most important to you. Once you have identified your priorities, you can set your budget and time accordingly.
Also, don't be afraid to ask for help and give tasks to friends and family members. Wedding planning can be overwhelming, but it's important to remember that you don't have to do everything on your own. Finally, enjoy the process and remember to take breaks and enjoy each other's company amidst the planning frenzy.
Best moment of your career OR biggest accomplishment as a company…
I would have to say our biggest accomplishment so far would be when we got ahold of our signature style with lighting and posing. When couples reach out they usually lead with how much they love our style. We have found what truly sets us apart in this industry and love creating art with each and everyone of our couples.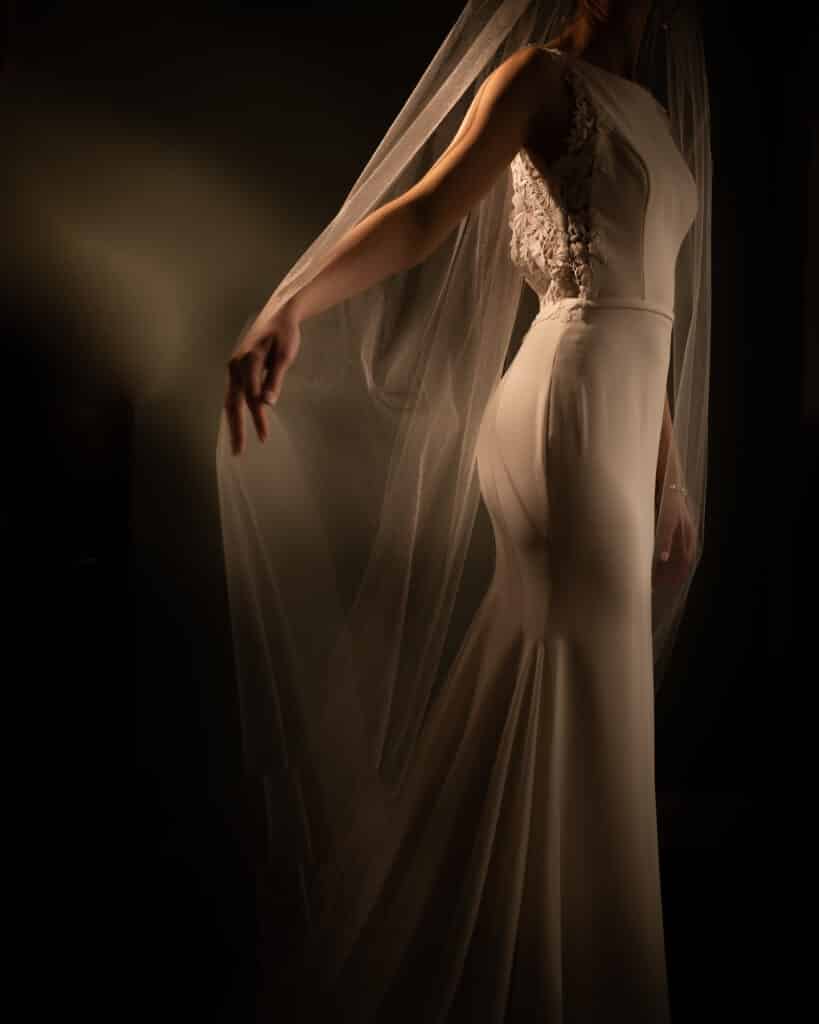 If you're looking for a destination wedding photographer that can truly capture your unique love story in a creative way, be sure to check out Perla Images. Their passion and expertise shine through in each wedding they capture.
Happy Planning!
DON'T FORGET TO PIN THIS FOR LATER!