We're the Chancey Charm team, we lean on cloud-based planning and our custom online planning tool to meet our brides where they are: from hometown to destination affairs, let's make planning a stress-free process.
Looking to plan a wedding in Charlotte or a destination affair in the mountains?
Lindsay Rowell serves brides as Chancey Charm's Charlotte Wedding Planner and Coordinator, planning stunning weddings throughout North Carolina. With a degree in Hospitality and Tourism Management and a Certificate in Event Management from The Culinary Institute of Charleston, her background and over eight years in the industry gives her the southern hospitality and experience needed to plan the perfect Charlotte wedding. A foodie at heart, Lindsay experience includes working for one of Charlotte's top caterers for five years. Her favorite part about the wedding day is witnessing the bride and groom's emotions as they share their first meal as husband and wife. It is such a sweet moment and she loves encouraging every couple to cherish it, as they'll remember it for the rest of their lives!
When she's not dreaming up sophisticated designs, you'll find her spending the weekends with her husband and their yellow lab Ellie Mae, enjoying boat rides on Lake Norman. Saturday mornings call for waffles with her family, and in her free time, Lindsay loves trying new recipes and restaurants. She also enjoys spending time doing yoga and further exploring her passion for nutrition. A few of our favorite venues and vendors include The Foundation of the Carolinas, Biltmore Estate, Edwards Inn, Hayden Olivia bridal and Queen City Catering. We are familiar with all the top Charlotte venues and vendors and truly enjoy serving with excellence inside and surrounding the city.
CONTACT LINDSAY
"Weddings have been a passion of mine since I was a little girl. I remember when a family member asked me to be a flower girl – I felt so special. After that wedding, I couldn't wait to go to the next one. And as I grew up, I remember asking my mom if I could be a wedding planner in real life! My goal and passion is to have every bride look back at her wedding and feel like it was a dream they want to re-live every day." – Lindsay Rowell
Client Reviews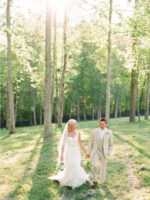 Kim
"My planner was the glue that held everything together, and my fairy tale day would have not been all it was without all that the Chancey Charm staff did to make it extra special!"
2016-09-15T06:26:01+00:00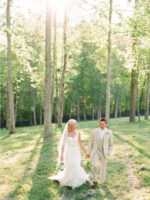 "My planner was the glue that held everything together, and my fairy tale day would have not been all it was without all that the Chancey Charm staff did to make it extra special!"
https://www.chanceycharmweddings.com/testimonials/kim/
Lisa
"Our planner worked with us over 14 months to plan really what was the most beautiful and special day. She recommended the most wonderful vendors (all within our budget), corresponded frequently and very timely."
2016-09-15T06:22:50+00:00
"Our planner worked with us over 14 months to plan really what was the most beautiful and special day. She recommended the most wonderful vendors (all within our budget), corresponded frequently and very timely."
https://www.chanceycharmweddings.com/testimonials/lisa-bride/
CONTACT INFO
lindsay@chanceycharmweddings.com
980-272-7016
Chancey Charm
5009 Beatties Ford Road, Suite 107-237
Charlotte, NC 28216‎
Read More Reviews Vendors We Love