Chancey Charm is happy to highlight our preferred venue partner Morning Glory Farms, located in Charlotte, North Carolina. This Italian style farm house is the perfect place for an elegant wedding with stunning vistas and plenty of room for that tented reception you've been dreaming of. We love the location, the European vibe, and the lovely staff. Enjoy!
photo crews: Allison Kuhn, Maggie Colletta
Location
Charlotte, North Carolina
When did you open? OR What Is the history of your venue?
Morning Glory Farm was established in 1993 where the owner, an architect designed and built the Italian style farmhouse. They named the farm Morning Glory because that was the first flower seen when they drove up to the property.
Seeking a farm lifestyle, Scott and Nan purchased the property in 2006. They have continued using organic farming methods to grow blueberries, asparagus, and seasonal vegetables which are sold to local restaurants and individuals who "pick their own" throughout the year. Desiring a creative way to keep the farm sustainable, in the Fall of 2011 they hosted the first outdoor wedding at Morning Glory Farm.
What is the best feature of your venue for couples on the venue hunt?
The natural beauty of Morning Glory creates a setting that calls for the sweet gatherings of family and friends. It's not just a farm but also a home, a space where love grows and memories are made.
We believe that our venue offers our couples a space in which they can create their ideal day on a canvas of natural surroundings that have been lovingly cultivated for others to enjoy. While we are a working farm our venue has that essence of a garden space, with lush greens and florals to welcome guests.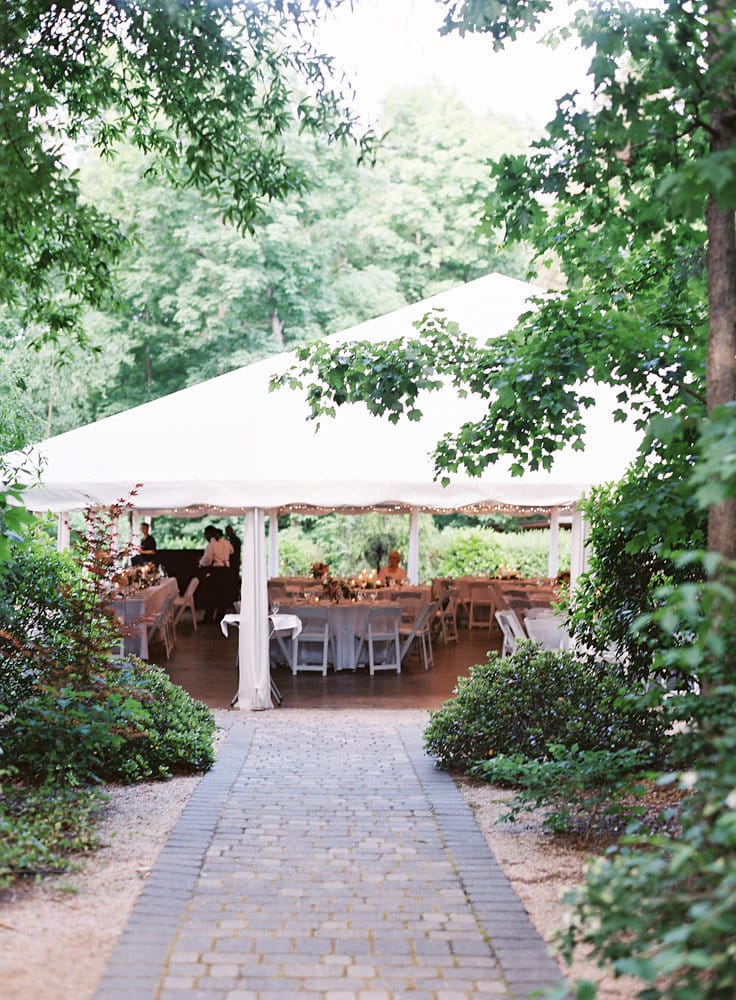 How many people does your venue hold for an event?
We accommodate up to 200 guests.
What perks does your space come with? (tables, chairs, stunning views, etc.)
Aside from the natural surroundings and lovely pond to overlook, we provide a multitude of tables and chairs for our clients to enjoy.
Best piece of planning advice to a couple who just got engaged.
To plan their wedding in a such a way that it feels like themselves, not for tradition sake but for who they are as a couple.
Thank you for reading, we hope this blesses your wedding planning journey.
Cheers!
The Chancey Charm Team
SNAG OUR FREE WEDDING CHECKLIST
DON'T FORGET TO PIN THIS FOR LATER!