Your honeymoon is the grand finale of your wedding planning experience, so it's important to put the same amount of thought and care in planning your post-nuptial trip of a lifetime! Chancey Charm Dallas Wedding Planner, Liz Ise, shared advice as both a newlywed and a wedding industry professional with Brides.com in an article, "12 Foolproof Steps to Planning the Best Honeymoon Ever." We're sharing even more tips from Liz below. Enjoy!
11 TIPS FOR PREPARING FOR YOUR HONEYMOON
Look for travel itineraries and trip plans on travel blogs. This will take the hassle out of figuring out how to pack in all the things you want to do on one trip. Most itineraries will delve into restaurant recommendations and hotel suggestions, which saves you and your hubby-to-be from reading reviews and researching to pick the best local spots!
Start a Pinterest board. When you see a restaurant, activity, etc. that you want to do, you can save it all in one place to refer to later.
Get the big things done first: airfare, hotel, transportation. The fun honeymoon activities can often be booked once you get there. Your hotel concierge can assist you with these reservations as well.
Don't over schedule yourselves! Try to plan your trip with one day of relaxation (massages, laying out at the beach) for every day full of activities and adventures. You don't want to come home from your honeymoon more tired than you were before!
Don't feel like you have to take your honeymoon immediately after your wedding! Settling into your new married life is important. Instead, plan a trip for the off season and you'll save money and avoid larger crowds. Saving the honeymoon to plan later will give you something to do in your downtime post-wedding. Or try planning a trip for your first anniversary! The traditional first-anniversary gift is paper. A map, passport or plane tickets would be a perfect gift to celebrate your first year together.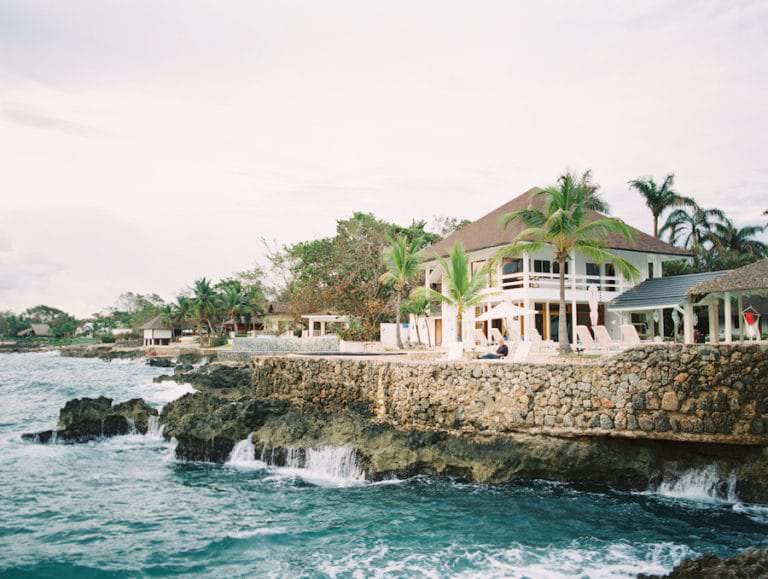 Work honeymoon planning into your wedding planning timeline. Schedule one planning task per week/month to avoid making decisions all at once. Be sure to keep in mind how early you should book international travel as well as busy seasons.
Use the honeymoon planning as a form of relaxation with your fiancé. Wedding planning can be stressful, but looking at pristine beaches or luxury hotels is fun! Plus, it's something most grooms love to partake in. The honeymoon can act as the light at the end of a long planning tunnel so try to stay positive knowing that you'll soon be far away from emails and decisions soaking in paradise with your new spouse! Keep your mind in a fun, happy place and everything will fall into place.
Try a honeymoon registry like HoneyFund or Wanderable. Paying for your trip can be one of the biggest stresses. Pick some activities you know you would love to do but they don't fit in your budget and let your guests help make the dream a reality. Tip: because older and more traditional guests will still like to buy you a physical item, honeymoon registries should be paired with traditional gift registries to ensure everyone feels comfortable in their way of saying congratulations.
Look for deals in your honeymoon location on sites like Groupon and Living Social. This can help you find new, fun activities in the area as well as save you some money!
Don't know where to go? Ask your friends and family! You trust them for everything else so why not trust their vacation plans? Following their rave reviews for hotels and restaurants can help you start paving the way to your dream trip.
Want the respite of a honeymoon but don't have the time? Try a mini moon! Check out a new city in the U.S. that neither of you has been to. Take a road trip or quick flight to start exploring new places, eating like a local and enjoying a shared experience that's new to both of you. This will give you the relaxation you deserve and help you feel like a newly married couple.
Free Destination Wedding Cost Comparison Guide