From your sorority sisters to childhood best friends and every special friend (or relative) in between, bridal parties are larger than ever! This means it can sometimes be difficult to have your bridesmaids get to know each other before the big day, especially if some or most of your bridesmaids live out of state! Chancey Charm's Wedding Planning Team is sharing some fun ways to introduce your bridesmaids to each other before your wedding. Happy wedding planning, friends!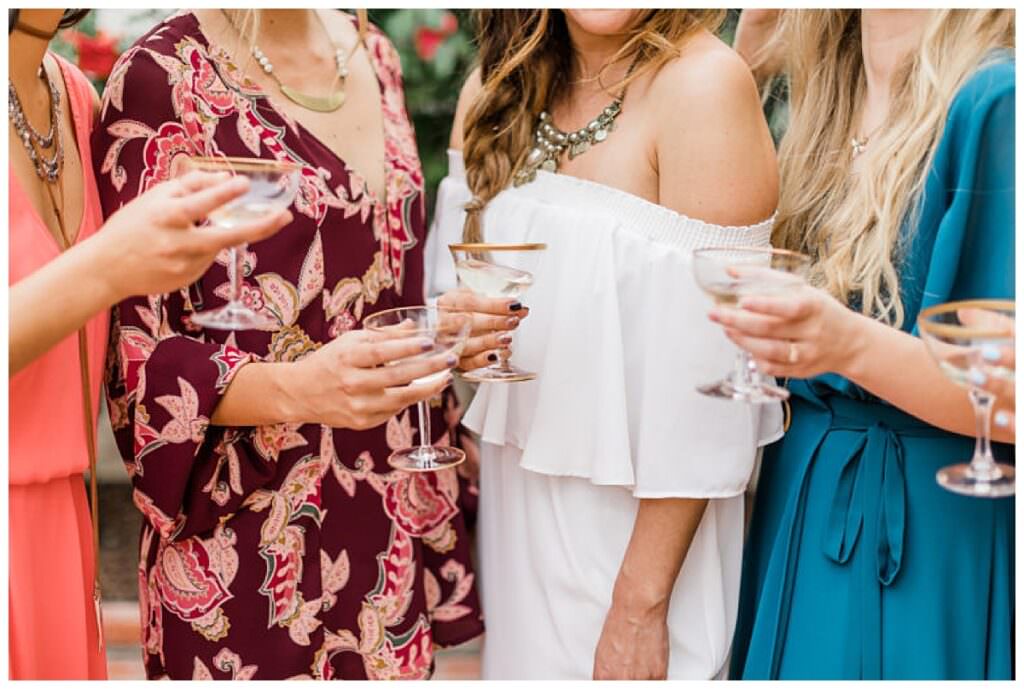 5 Fun Ways To Introduce Your Bridesmaids Before Your Wedding
For bridal party members from the same city, host monthly dinner parties with a different theme each month. Make it casual (whoever can make it, comes). Have this be an opportunity for everyone to bond, not drown them with wedding chatter! This is a great way to break the ice the first time, and then build relationships over time. Eventually, they may even connect enough to converse outside of the "dinner party circle." It doesn't always have to be dinners – one month could be a calligraphy class, another could be a night out, etc. This is also a nice way to show appreciation for your girls and say thank you for being by your side!

 
Another fun option for bridal party members that are all local is a dinner tour. Cocktails/happy hour at one of you and your soon-to-be hubby's favorite spots, then on to the next one for apps and small plates, then finish it off with dinner (or skip dinner and head to your favorite sweet spot). This is also something the groomsmen can enjoy – either separately or along with your bridesmaids!
Signature cocktails are a favorite way to add personality to your wedding. A fun ice breaker idea and wedding planning to do could be to have your girlfriends over to craft a couple signature drinks for your cocktail hour. It will be fun to have them participate in one of the design elements of your special day and is a great alternative to grabbing a drink out with the girls!
If your bridesmaids are spread or live in different states, plan a weekend getaway and keep the costs low (since they will incur plenty of costs being in your wedding). This is a great way to just get away for the weekend and also have all of your bridesmaids get to know each other. Meeting several new people all at once in a relaxed vacation vibe is always easier!
Being from all different cities can be tricky, so if planning a weekend getaway is too difficult, plan a couple Skype wine or coffee dates with all the girls. That way they'll at least know each other before your wedding day and have been introduced before the festivities begin!
SaveSave
SaveSave
SaveSave
SNAG OUR FREE WEDDING CHECKLIST