By this point ( and most likely forevermore) zoom calls and FaceTime consultations are here to stay as a regular and normal part of our wedding planner business life.  I'll never forget this transition, because I've been working remotely for years and loving it!  It's been amazing to see people get the push to embrace this change that gives us less time in the car, more time with family, and allows us to spend less money on a swanky office in downtown.  This is one of those rare changes for the better in the last year, and I'm so happy that others now understand how completely possible it is to run a 6-Figure business from home. 
Obviously, I'm a bit passionate about that work from home life!  But, the ironic part is that I don't have a "zoom ready space" – maybe you feel the same?  You see, JUST before the pandemic hit, my husband and I signed a lease on a 2 bedroom apartment.  Even though we both work from home and have a kid, we figured we wouldn't be home too much (we love to travel) AND planned to work in the apartment clubhouse.  Then lockdown happened and things got CRAZY.   The idea to write a post with my best tips and tricks for those who want to up their zoom consult game no matter where they are right now popped in my head this last week, so here I am.  Let's dive in…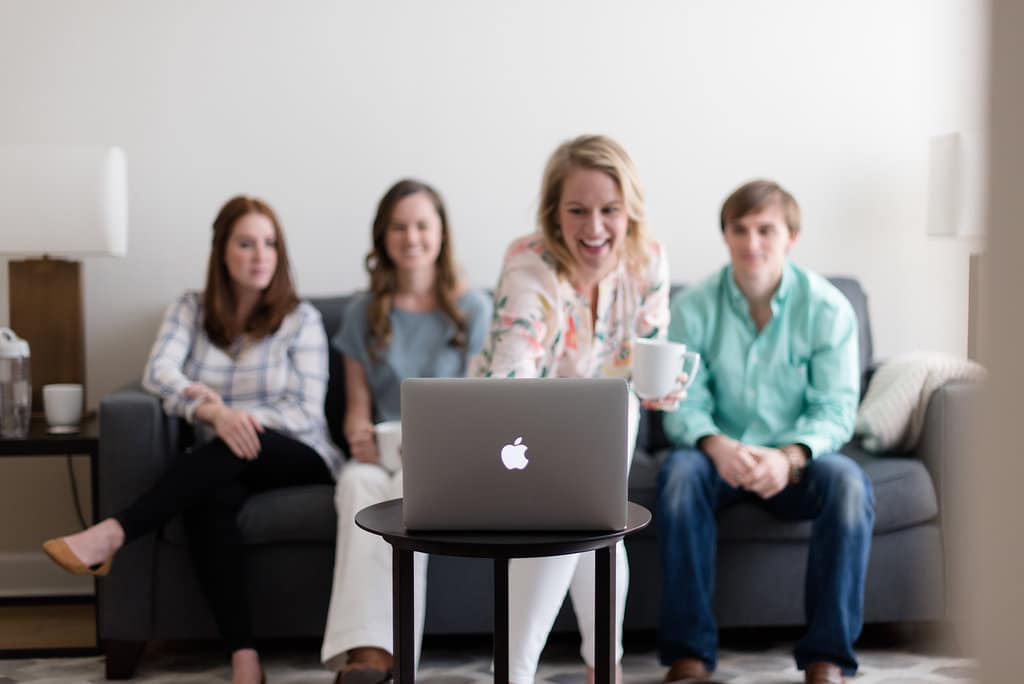 Sarah's Top 5 Tips For Being Zoom Call Ready
Okay loves, that's it from me.  I hope and pray you're leaving this post with some new checkpoints and tools in your bag before that next call. 
Sarah
Founder, Chancey Charm
ARE YOU READY TO LAUNCH YOUR WEDDING PLANNING BUSINESS WITHOUT THE HASSLE OF TRYING TO FIGURE IT ALL OUT THE HARD WAY?