BROUGHT TO YOU IN PARTNERSHIP WITH LOVESTREAM
Our team at Chancey Charm is excited to share with you one of our newest vendors, LoveStream. This company specializes in live streaming your wedding so family and friends far and wide can be a part of your special day no mater where they are. They took a moment to answer some questions and tell us a little more about their company and the service they provide. We love that LoveStream has taken technology and lessons learned from Covid to create something that helps people stay connected. It's a great way to capture and share those memories with those that wish they could be there but couldn't! 
LoveStream is offering a discount just for Chancey Charm readers –
 use code Chancey10 for 10% off your package.
Location
We are based in Charlotte, NC but serve couples all over the world.
What's your area of expertise or service?
Live streaming
What brought you to the wedding industry?
Ryan & Samie, the co-founders, started their company, Bustld, over 6 years ago. Ryan has a background in data & tech, and Samie was and is a wedding planner. At the onset of Covid, LoveStream was created as a way to help couples share their big day with friends & family who couldn't attend in person, whether that was because of Covid, last-minute cancellations, travel restrictions, or the many other reasons guests aren't able to attend. They personally experienced a need for the product when they got married 10 years ago and Hurricane Irene descended onto NYC on their wedding weekend. About half of their guests couldn't attend. So when they set out to build something, they wanted to create something that would outlast Covid.
 What sets you apart?
We pair cutting-edge technology with the human element. Our team is made up of wedding planners and live stream experts who provide support throughout the planning process and on the wedding day. Technology is great, until it isn't. Not every live stream service provides the level of support we do, but because of the thought and planning we put into everything leading up to wedding day, the couple doesn't have to worry about anything other than saying "I do!"
Some words you live by OR your company mission statement.
We are on a mission to reduce the friction in wedding planning, from finding your wedding vendors to making sure every guest can RSVP "yes" to your celebration.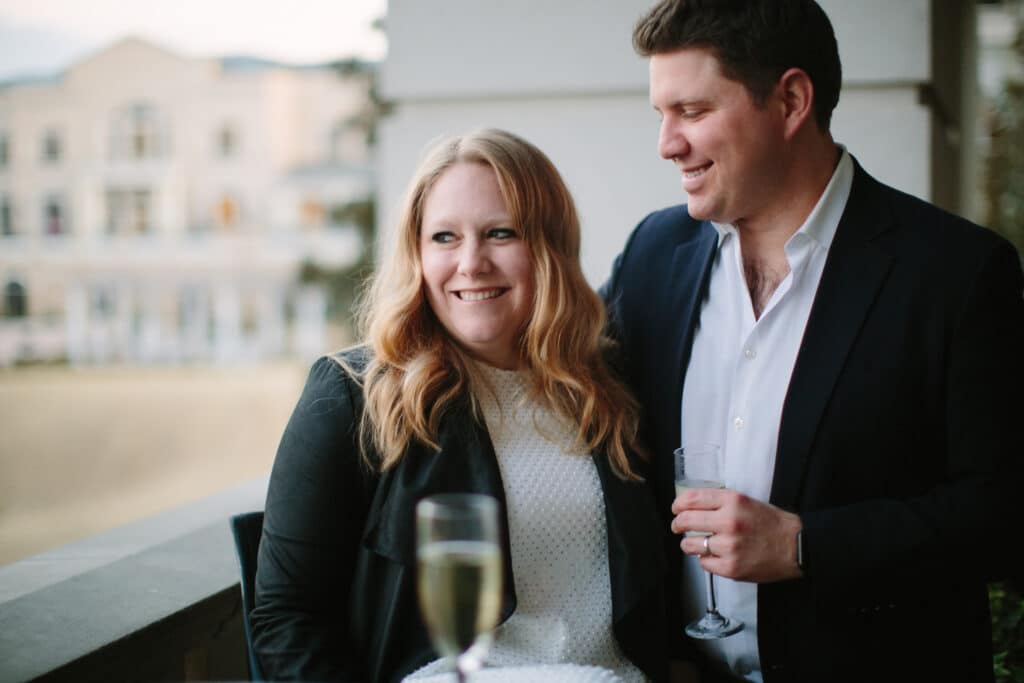 Best piece of planning advice to a new couple…
Make sure you plan for the unexpected. Think about all the things that could go awry on wedding day and have a backup plan. That includes everything from a rain plan to backup locations for photos to a way to include guests who can't travel for your wedding.
Best piece of advice to someone new to the wedding industry…
Networking is key! Put yourself out there by reaching out to key vendors you'd like to work with, attend networking events and get to know vendors at weddings. By making a personal connection, you'll both thrive in your business and make incredible friends that love the same thing you do!
Best tip for balancing work + home life (if applicable)…
Set boundaries. As a husband-wife team, it's easy to focus on work 100% in or out of the office. Set aside time for date nights or block your calendar for family dinner time. It can seem stressful in the moment but you will be glad you set those boundaries for yourself.
Best moment of your career OR biggest accomplishment as a company…
Pivoting to launch LoveStream just 6 weeks after COVID crushed the wedding industry. We paired feedback from the industry and our own personal experience to create something super unique in the industry by talking to experts and developing a product that could help with a need in the moment and long past the pandemic.
LOVESTREAM IS OFFERING A SPECIAL DISCOUNT JUST FOR CHANCEY CHARM READERS!
10% OFF YOUR PACKAGE
USE CODE CHANCEY10
Thank you for reading, we hope this blesses your wedding planning journey.
Cheers!
The Chancey Charm Team
Free Destination Wedding Cost Comparison Guide
DON'T FORGET TO PIN THIS FOR LATER!