In today's Atlanta Wedding Venue Highlight, we're sharing about Montaluce Winery. Montaluce Winery is a beloved North winery and event venue, located about 40 miles north of Atlanta. For city brides looking for a beautiful escape for their Georgia wedding, this venue always a favorite! We're excited to share more details below.  Click here for a look at the Chancey Charm Montaluce Wedding Gallery. Cheers (with wine of course)!
Atlanta Wedding Venue Highlight | Montaluce Winery
Venue Name
Montaluce Winery
Wedding Venue Location
Dahlonega, GA – about 40 miles north of Atlanta
When did you open?
We celebrated our 10 year anniversary in April 2018!
Why did you decide to open your venue?
Montaluce Winery was opened to bring a little bit of Tuscany to North Georgia!
How many people does your venue hold for an event?
Montaluce Winery can accomodate up to 200 guests for a wedding or event.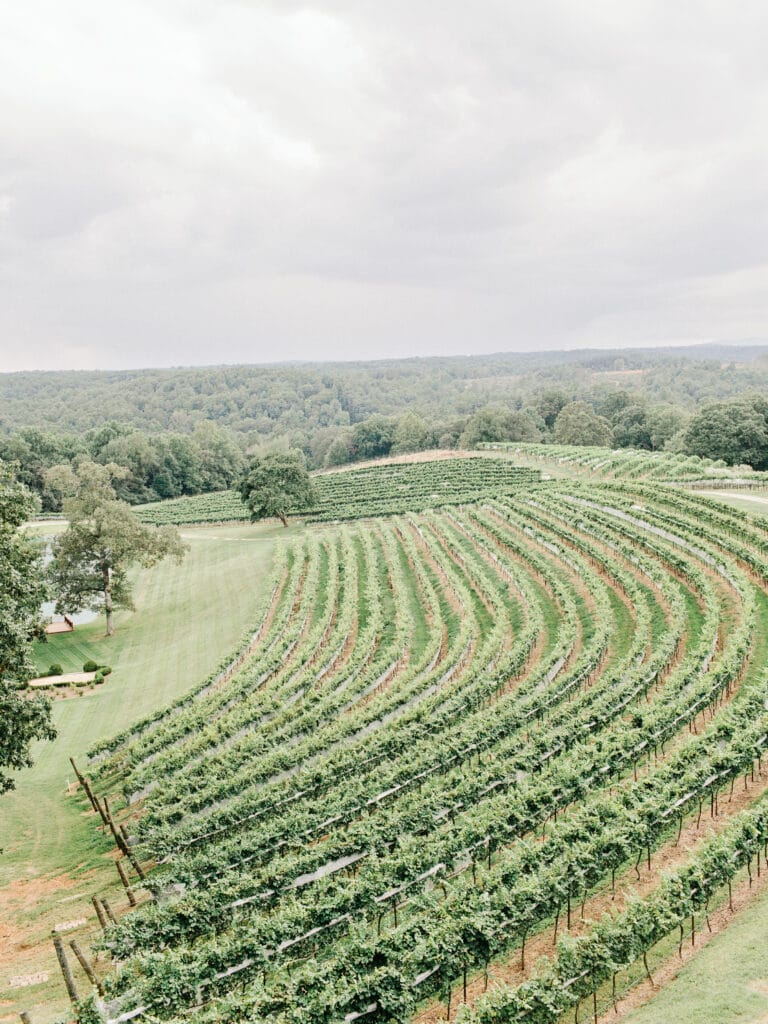 What makes your venue unique?
We are located in the gorgeous North Georgia mountains surrounded by acres & acres of vineyard.We love that our venue highlights some of the best things in life- delicious wine, lovely service and expansive green spaces.
Best piece of planning advice to a new bride
I think the best advice is to focus on what your wedding day is really about! Yes, all of the details and specifics are important but, at the end of the day, the only thing that really matters is marrying your best friend.
What's your ideal couple like?
We love to host weddings for couples that are in love and happy to be together! The wine country is slower + sweeter than the city, so we love for our couples to really embrace that way of life and enjoy their special day. We want all of our brides to slows down, grab a glass of wine and enjoys the wonderful party that is happening.