Disclosure: I received a discounted stay at The Cloister At Sea Island.   That said, all opinions are 150% my own and they did not ask me to write this review!  I would never share a false review with my readers.
Not only are the venue options + amenities at Sea Island first class, BUT the staff is incredible. They truly listened and even anticipated needs throughout our stay, and it was the staff that created an unforgettable weekend.  Having been in customer service for 10+ years together, my husband Chris and I were absolutely blown away by how friendly and engaged everyone on staff was.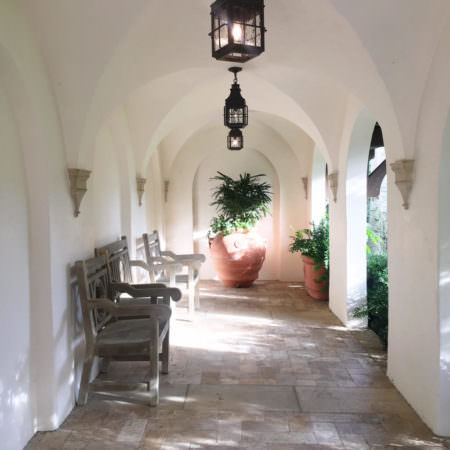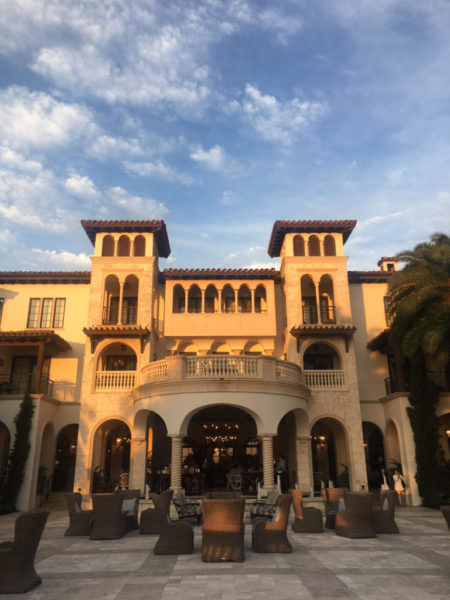 Our experience was everything I imagined and more. Our room was clean, spacious and extremely comfortable.  We really enjoyed relaxing on our patio, which overlooked the gardens attached to The Cloister At Sea Island.  The gardens are absolutely pristine and truly lush.  It felt like a true escape, and that's certainly part of the magic.  Sea Island creates an escape from reality, and honestly a step back in time, a family-friendly environment with dozens of entertainment options for visitors of every age.  This is absolutely part of what makes it my new favorite resort to recommend to clients.  Your entire wedding party + guest list will love you for choosing Sea Island!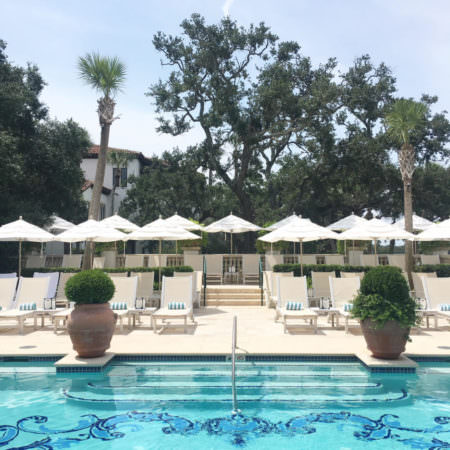 Saturday morning, we were treated to a couples massage at The Cloister At Sea Island's spa.  It was a relaxing way to start our day and included access to the spa for the day. Honestly, I had the best massage that I've ever had at Sea Island.  And, I've had massages at some of Atlanta's best.  I was also impressed by the serene spa space, with waterfalls, lounging areas, a cafe – and attached workout facility.  It's the perfect escape, making the island resort a find, even in the winter months.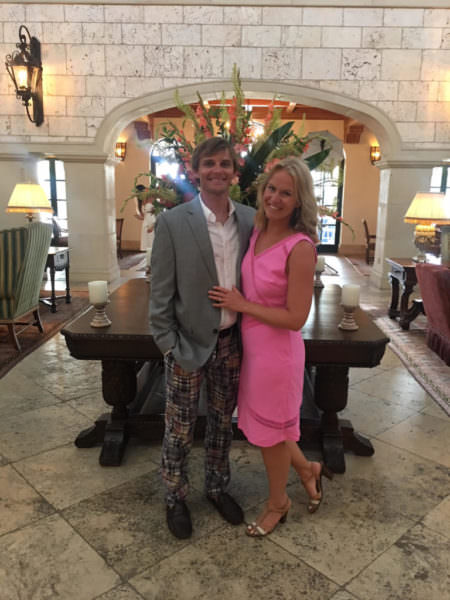 Our time at the beach was both a mix of fun and relaxation.  It was so nice to arrive at the beach with an umbrella, chairs, towels, and drinks waiting!  The The Cloister At Sea Island staff were attentive and made sure you were taken care of from start to finish, even providing sunscreen when we realized that we had forgotten ours.  We took a long walk on the private beach and enjoyed both the beach + adult pool setting.  What was really surprising + fun was watching all of the families.  Sea Island does a great job of providing both a relaxed, romantic atmosphere for couples, while also catering to the needs of families.  There were several shallow pools + a splash pad, filled with families and a huge water slide beachside.  There was also a family friendly, casual dining area, playground + volleyball court.  At the same time, the adult pool, by the marsh was my favorite spot.  They absolutely provide everything you could need as a couple + family!  We heard rave reviews about their kids camp, giving parents some much needed alone time, and making it the perfect getaway for a small family.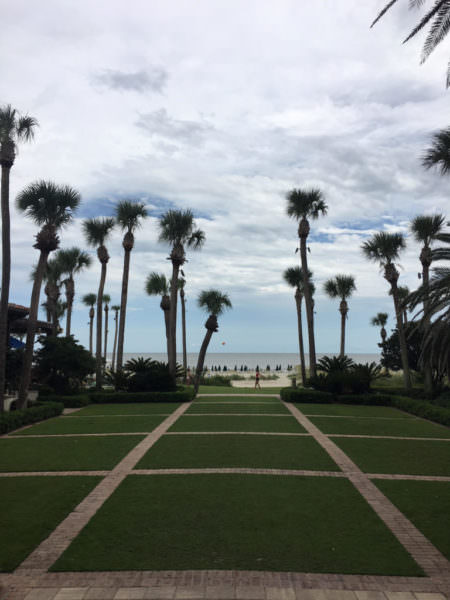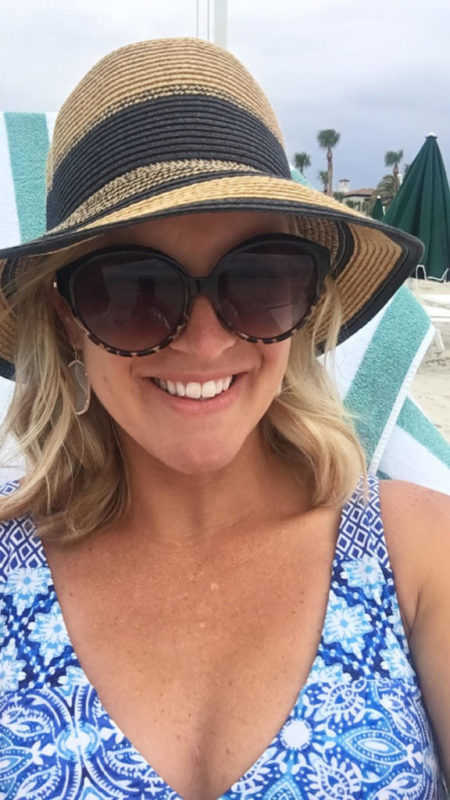 Our dining experiences at The Cloister At Sea Island were beyond memorable, every detail was perfect.  The Georgian Room, Georgia's only Forbes 5-Star dining, was absolutely the meal of a lifetime.  We were seated at the prettiest light blue banquette, in their formal dining space and are still in awe of the presentation + amazing new flavors.   But, my favorite was our evening at the seaside golf course, where we were treated to a performance by Sea Island's bagpiper + dinner at their classic American steakhouse, Colt & Allison.  Our waiter, Michael, was lovely and suggested a variety of exceptional dishes and experiences, including their famous, house-made caesar salad and Steak "Au Poivre", finished both tableside.  We finished the evening with banana foster flambe, presented at our table, wow what a finish!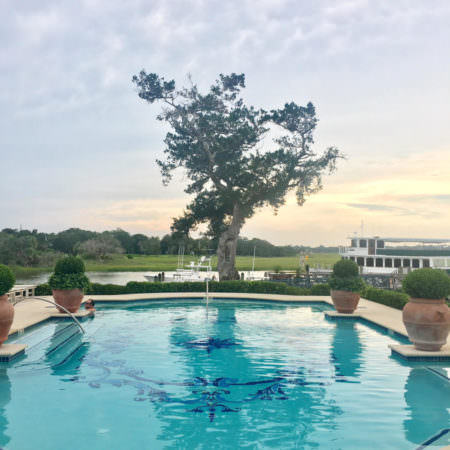 Okay, okay, let's dive into the best part – the STUNNING destination wedding venue options!  First, let me start by say that I was lucky enough to have breakfast with the event staff at Sea Island, and they are the sweetest.  They are the kind of women who are instant friends and truly adore their clients.  You're in great hands at Sea Island.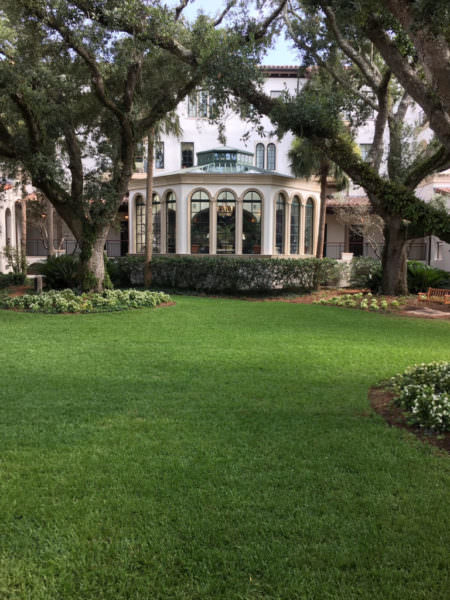 My favorite aspect of the wedding + event scene at The Cloister At Sea Island is the variety of stunning backdrops, for any guest size + taste.  You can have a garden, ballroom, marsh or ocean backdrop for your wedding weekend events, and no space is the same!  Y'all, it is so rare to find one property with so many options, each as stunning as the next.  Next, your guests can easily walk from their accommodations to the ceremony + reception spaces.  This majorly cuts back on complicated logistics and timeline fiascos.  The event staff at Sea Island is able to coordinate food, rentals, floral and decor – making the organization of vendors, etc. for a destination wedding much less stressful.  AND, I'm not just talking basic food + decor.  Their food + designs are first class, we're talking about a five-star experience for your guests.  Finally, they even have something for the boys!  Their golf course + clubhouse locker room is the ultimate escape for your groom + his groomsmen.  The photos throughout this post are all spaces that can be transformed for your destination wedding.  How much fun is that?!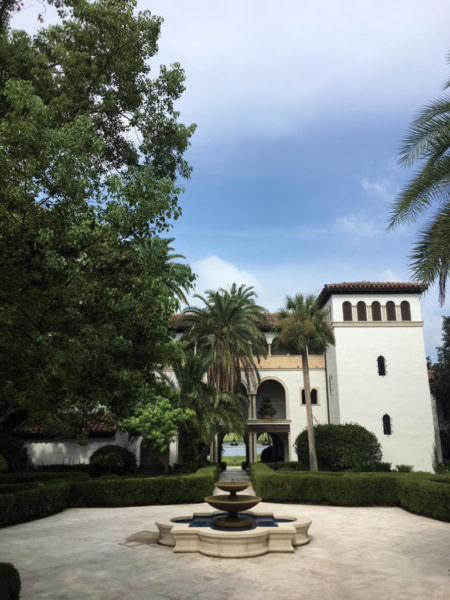 We can't wait to come back with our family.  And, I've already started recommending Sea Island to our destination wedding clients.  There are so many stunning sites for the wedding weekend festivities, mixed with exceptional service and design, what more could you ask for? Happy Planning friends!
Cheers!
Sarah Chancey
Chancey Charm Wedding Planning and Design
Pin This Post!
SaveSave
SaveSave
SaveSave