We're so excited to share this fun post from Chancey Charm Houston Wedding Planner, Skylar Caitlin. As we approach the holidays, she's sharing how Houston brides can shop local (and even shop from their wedding vendors) to find the perfect holiday gifts for everyone on their list. Cheers, friends!
-The Chancey Charm Team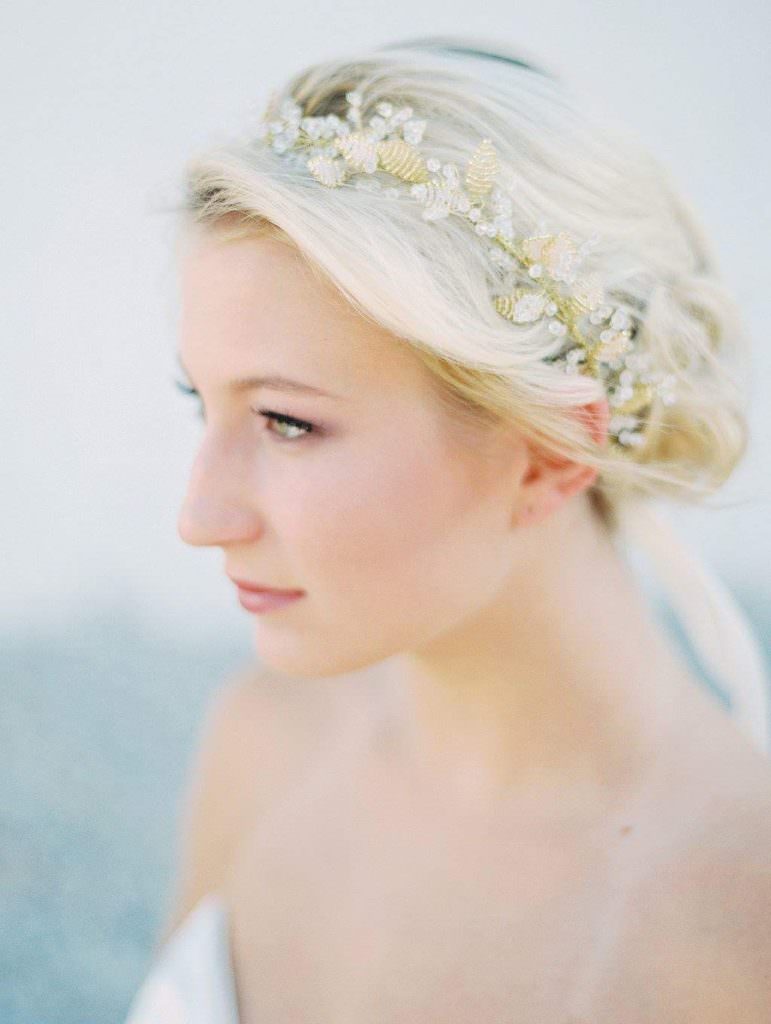 Photo: Charla Storey
5 Local Holiday Gifts from Chancey Charm Houston
The Botanist Co. is crafted by Houston-based creative, Erin Rhyne. She designs elegant bridal accessories made by hand. Her pieces are delicate + bespoke, perfect for holiday gifts to your favorite ladies. And she loves creating custom pieces for the brides-to-be as well. We love Erin's attention to detail and are head-over-heels for her creations. So, if you're looking for a thoughtful gift for your bridesmaids that they can also use on the wedding day, you should check out more from The Botanist Co. Some of my favorites include her taffeta flowers, handcrafted hair combs, and beaded halos.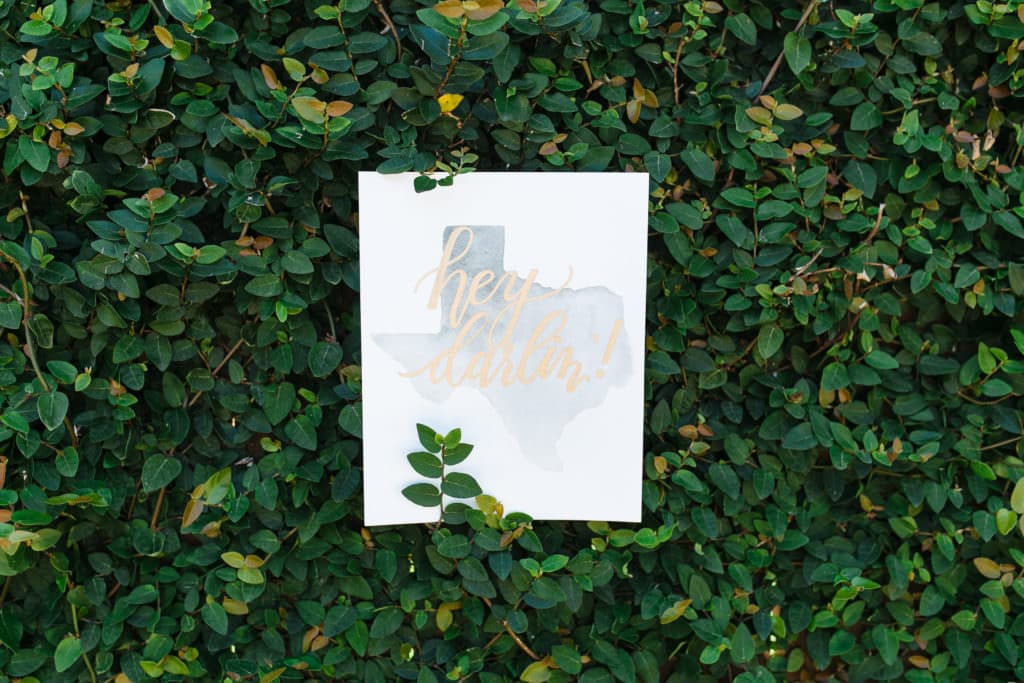 Catrina of Camel & Birdie has a huge heart for people and loves to know all about your story before creating a custom piece for your wedding or home. Her hand-lettering and calligraphy designs are a great way to add personality to your home, making them perfect for holiday gifts. Further, her styles range from traditional copperplate calligraphy to fun and quirky hand lettered designs. And, the best part is that you can order pieces that reflect your style. Her prints and canvases are perfect for that friend with the gallery wall. Or, for adding a fun touch to your fiancé's man cave. Think about a canvas with his alma mater's fight song! We especially love her home state prints – I'll take one of Texas, Alabama, and Tennessee for my home – as well as her custom quote canvases.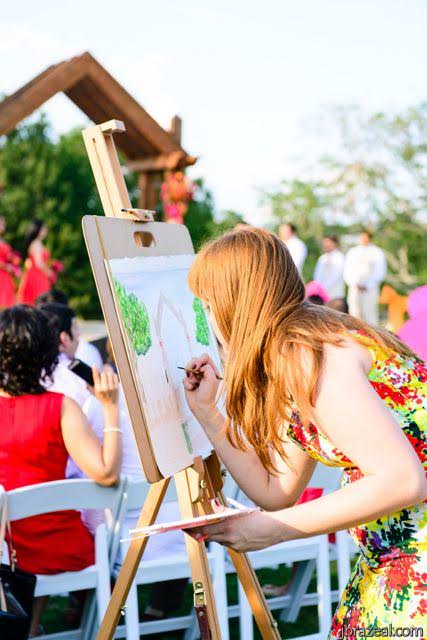 Jamie Lewis is Houston's original live artist. Her talents include bridal illustration, live event watercolors, and even makeup artistry. These works of art are the perfect holiday gifts for your fashion savvy girl friends. Even better, if you're looking to add a special touch to your holiday party or bridal shower, Jamie can live paint the portraits of your girls right in front of them! And you know your mother would love a framed illustration of your bridal portraits. I love how Jamie's work doubles as an artistic expression of a memory. It's a unique way to showcase your style and bridal image. My personal favorite is  her live sketching services – these personalized prints are the perfect thank you gift.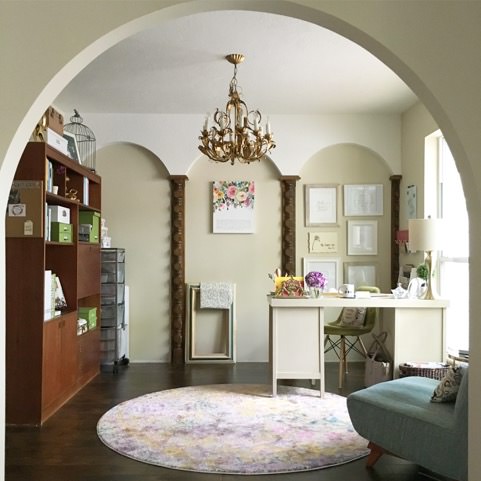 Meggie of Organized Life Design is passionate about her gift for helping others find solutions to organizing their world to allow them to stop stressing and get back to life. Organized Life Design has services for both the professional and personal spaces. She even has a service for those hosting holiday gatherings that includes an in-home planning meeting to cover sleeping arrangements, table and home decor, menu planning, and so much more. Does your fiancé dream of putting a workshop in the garage, but currently it looks a little more like a storage unit for beach gear and sweaters you never get to wear in Texas? Meggie can lend her expertise to help you clear out the clutter and have a space worthy of your future hubby's tinkering skills. The service on my wish list is all about getting my office overhauled – the perfect holiday gifts for the entrepreneurs on your list!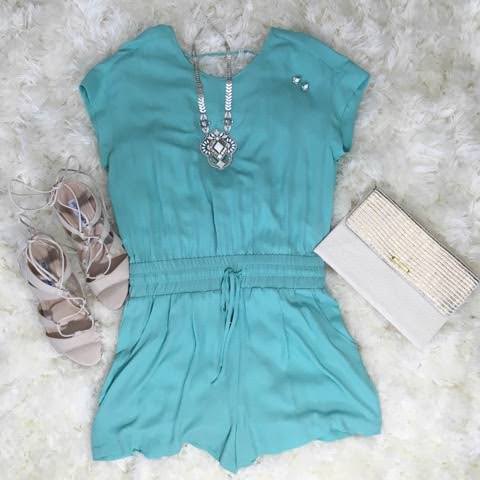 Natalie Weakly launched Signature Style after 10 years in the corporate sphere with dreams of helping people achieve their goals by projecting the best version of themselves into the world. We've all had the meltdown staring into our closet with nothing to wear. So, that's where Natalie steps in. She offers services in wardrobe editing, personal shopping, style lookbook creation, and bridal styling. This is a thoughtful gift for any hot (soon-to-be) mama on your holiday gifts list. Thus, having someone help them feel more comfortable with their new bump will make their day. And, one of our favorite gifts for your bridesmaids is the style look book. Natalie creates a 15+ lookbook using their current wardrobe to help bring a fresh look to what they already have. Hey, they have a lot of events on their calendar before your big day, too!
Disclosure: This is not a sponsored post. This post contains the opinions of the author.
PIN THIS POST FOR LATER!
Wishing you could chat with a professional planner about your budget, design, timeline or snag some thoughtful advice? We've got a service for just THAT! CLICK HERE TO CHECK IT OUT
SaveSave