This is the ultimate guide to blogging for Wedding Pro's. Not only is blogging great for SEO and increasing your chances of being found online, it is also a way to showcase your work, prove your expertise and build trust and credibility with your audience. 
Maybe you keep brushing blogging aside because it feels like a chore or you don't enjoy it or you don't have time for it but it is a very effective marketing strategy that shouldn't be overlooked and one that will continually reward you over time. 
As with many other marketing efforts, consistency is key in order to see the best results. It is important to commit to creating content regularly – once a week would be the ideal scenario. 
Stick with it, and the effort you put into blogging now, could help bring you traffic and leads months or even years from now! Plus unlike social media platforms, you are not slave to any pesky social media algorithms.
A consistent blogging strategy can also form the basis for your other marketing efforts as you can re-purpose a blog post into several social media posts, reels or Tiktoks, create a Youtube video and provide content for your email marketing. 
As a wedding pro theres are no end to content ideas, from blogging the latest wedding you worked, to offering advice and wedding planning tips to brides-to-be. So how do you go about writing a blog post that will be found online? Read on to learn the steps by step guide to blogging for wedding pros:
A Step By Step Guide To Blogging For Wedding Pros
Brainstorming Your Blog Post Topic
Before you dive right in, take some time to identify the goals for your content and what do you hope to achieve. Do you want to get people to sign up to your freebie/email list? Do you want to attract a new audience? Do you want to address commonly asked questions? Do you want to provide a solution to your audience's pain points? 
Spend some time brainstorming the topic you want to write about. Consider your current audience and the products/services you offer and any issues/problems that are commonly asked and how you address these.
What questions do you get asked?

What objections do people have?

How would you like people to think about your product or service?

Do people compare products or services?
How To Perform Keyword Research
Researching the SEO keywords you want to rank for is a really important step that cannot be skipped if you want your blogging efforts to pay off. 
Let's break this down. Say you are a wedding planner in Atlanta and you decided you wanted to write a blog post about wedding venues in Atlanta. Trying to rank for "wedding venues in Atlanta" would be too broad and hard to rank for since these are very competitive keywords. Indeed, we would need to narrow this down in order to have a chance of showing up in the search results. So perhaps "Outdoor wedding venues in Atlanta" would be better?
Instead of guessing whether people are searching for these terms, we need to utilize keyword search tools to find out the exact keywords people are using when searching for information surrounding this topic. 
You can utilize google for this to see:
Related searches according to your topic

People also ask – see how people are phrasing other questions related to your topic
But to go further in depth there are a number of tools you can use to really dig into some investigative work to figure out the best keywords to use that you could have a chance with ranking for.
Here is a few you can use that are either free or have an affordable plan:
When using these tools listed above you need to pay attention to certain criteria, such as:
Search volume (if your topic is location specific, low numbers are ok) 

Keyword difficulty should be less than 50% – the lower the better

The sweet spot is a high search volume and low keyword difficulty
Also pay attention to keyword variations and related keywords results – to figure out what people are ACTUALLY searching for. 
Another method is utilizing Google Search console to discover the keywords that people are searching for that bring up your website in google, this is a good indicator to help you find ideas to create content around that!
In addition, it is also helpful to carry out competitive research surrounding your topic. In order to do this, simply google your search terms and look at the organic search results. Study how competitors answer the questions, look at the number of backlinks of the most popular posts.
Consider what is missing? Could you answer it differently?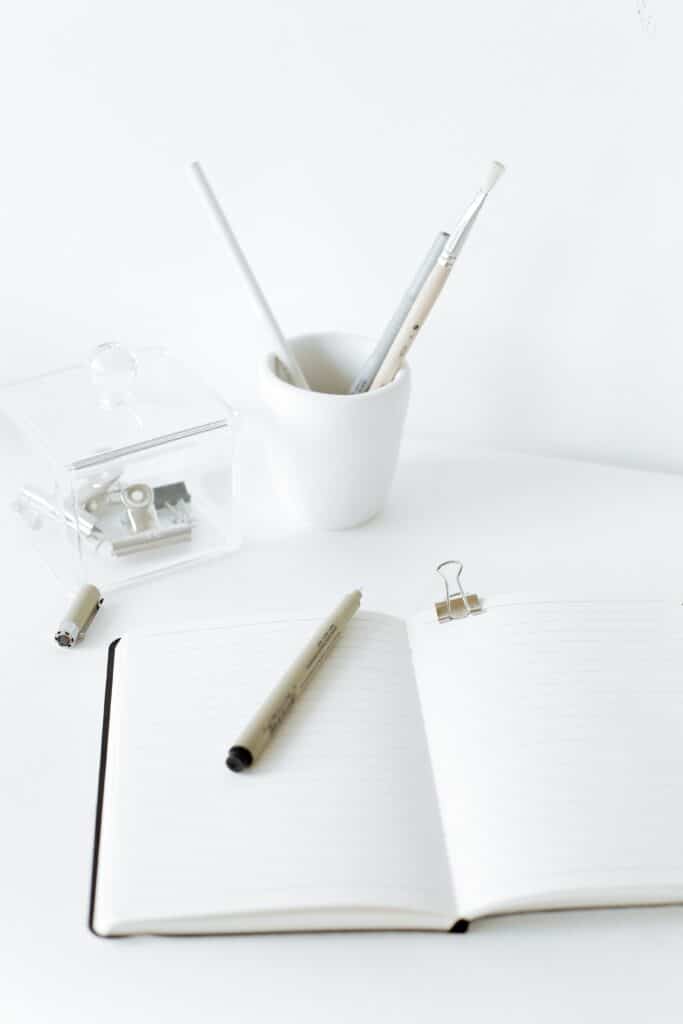 Developing The Content For Your Blog Post
Start with writing the outline of your post and ensure that the purpose of your post/page matches searcher intent. The post should be at least 300 words or more for google to recognize the content.
You will need one H1 Heading, usually at the top of the post and your chosen keywords should ideally be included in this heading.
Break up your text and make it more easy to read using H2 Headings. You can use as many of these headings as necessary throughout your post and these should also include keywords you wish to rank for. Note that when using keywords, write for your audience first and google second, you want your keywords to be utilized naturally within the text not just for the sake of trying to rank. An easy way to formulate the post could be to make your H2 headings a question and then provide the answers below in the paragraph text.
Once you have written out the full post you can then come up with the title. For the page title  – try to use power words to pique curiosity.
Another thing to consider is whether people answer these questions in Youtube? If so, consider making a video and embedding it into the post.
At the end of each post, always include a call to action or link to freebie. It is also best practise to link to other blog posts on related topics that your audience might find helpful.
Adding Images To Your Blog Post
You should include shareable, high quality images that are optimized and don't slow down the page load speed. The ideal image size is 1200px by 900px.
Name your file names with keywords – include dashes not spaces between words.
Ensure you add alt text to each image describing what the image is about using keywords wherever necessary. 
If you are blogging about a wedding and adding multiple images it is best to utilize a tool such as BlogStomp which will save you so much time optimizing your images. You can set the sizing of the images, bulk upload images, and name your images all at once. Then you are able to group images together in a pleasing way to add to your blog post, similar to a collage.
Optimizing Your Blog Post
Lastly, you will want to ensure that your blog post is optimized for SEO. One of the best tools to use for this is the Yoast plugin. Yoast provides you with the criteria you need to optimize the post and then gives you a green light once you have completed each step.
Set your target keyword – the keywords you want to rank for

Add a meta description for your post – this is the little blurb that will show up in google search results. You target keywords should be included in this description

Add an SEO title – This is the title that shows up in a google search, it can be different to your post title & should also include your target keywords

Permalink – Ensure the permalink for your post isn't too long and ideally includes some keywords

Image alt text – Each image should have an alt text that describes the image. You target keywords should be included in the majority of your images but not necessarily all of them

Internal links – It is important that you link to other relevant posts/pages from your own site in your content to give it more authority and context to the topic you are writing about. 

External links – Add external links to other pages on other websites that relate to your topic.

Set a Featured image – This is the image that will show up on your main blog page 

Categorize the post – ie Real Wedding, Wedding Planning Tips 

Add Tag – Not crucial for SEO purposed but helps user experience.
Maximize the potential of your blog post and share it on as many platforms as you can a few times a week.
Break up your content and create multiple social media posts, stories, reels etc that all have a common thread and lead back to your post. Share it to Facebook groups and distribute your post to your email list. One of the most effective tools for driving traffic to your blog post is Pinterest.
Disclaimer: I am not an SEO expert by any means but with this basic knowledge of how to create an optimized blog post I hope that this will serve as a useful guide to blogging for wedding pros!
Claire helps Wedding Pro's attract and book more dream clients through Pinterest marketing, blogging & Showit Website Design. Learn more about her services here.
ARE YOU READY TO LAUNCH YOUR WEDDING PLANNING BUSINESS WITHOUT THE HASSLE OF TRYING TO FIGURE IT ALL OUT THE HARD WAY?