France is  known for charm, elegance, sophistication and romance and is a very popular destination for international couples tying the knot. France is one of the most romantic places in the world, land of love and romance, champagne, the finest wines and impeccable cuisine. You don't need an excuse to plan your wedding in France as the options are endless. From beautiful Chateaux in Burgundy and the Loire Valley to magnificent Villas in the South of France with the French Riviera as your backdrop where many famous people spend their summer holidays. Read on for all you need to know about getting married in France.
France has 13 different regions and each region has its own climate, beauty and charm. We will look at the 6 most popular regions for French destination weddings:
Paris is known as the city of romance with french the language of love. It's the perfect destination for an elegant, sophisticated wedding in a private mansion or luxury palace hotel.
If you dream of being princess on your dream day then the Loire Valley is the ideal location. Often referred to as the garden of France and known for having majestic chateaux, this is where fairy tale weddings come true.
One of the most picturesque locations in France is Provence. It is ideal if you want to get married in lavender fields. The French Riviera boasts some of the most famous resorts in the world including Nice, Cannes, St Tropez and Monaco. This is actually one of the most sought-after wedding destinations in the world. ((**side note. Venues in this region tend to be booked 1.5 to 2 years in advance.))
Ideal for a luxurious country wedding with uninterrupted views.  Burgundy is the land of rolling hills and stunning villages, renowned for its vineyards and French gastronomy. The perfect location filled with green landscaping that goes on for miles and a glass of the finest red wine in the country.
Grand-Est is home to Champagne, Alsace and Lorraine. It's ideal for a Christmas wedding with indescribable architecture and history. For a vineyard celebration you will find the most breathtaking venues (and champagne) in the Champagne region. 
Aquitaine is home to Bordeaux – the world capital of wine, and the breath-taking Dordogne – famous for its gourmet delights, such as foie gras, walnuts and truffles and  of course its limestone cliffs, castles and picturesque villages. 
Every region in France has its own beautiful attributes and April to June and September to October are the recommended months to get married, as the weather is mild, not too hot. August is the hottest and busiest tourist month in France and most of the venues and vendors are closed.
The following information is guideline only. Please consult the Consulate or Embassy of the Republic of France for first hand information.
General Guidelines for Marriage and Civil Partnerships (PACS) in France | U.S. Embassy & Consulates in France (usembassy.gov)
When it comes to planning a French wedding, you must consider the legalities and requirements. 
The first requirement of a French marriage is that at least one of the parties to be married must have resided in France for at least 40 consecutive days immediately before the marriage. This must also be in the location that the marriage will take place in. If you or a member of your family own a property in France, the residency rule may be less strict depending on location. The matter must be discussed with the local Mayor as it is ultimately up to them.
For a French marriage to be legally binding, it must be performed through a civil ceremony at the mairie (local town hall). You should note that this civil ceremony will be in French. It is not a requirement but it is a good idea to have a translator present. This can then be followed by a symbolic or religious ceremony at whichever location the couple chooses. A marriage banns (marriage application) should be made to the local Mairie (town hall) at least 10 days prior to the wedding.

A lot of couples work around the residency issue, by having their legally binding civil marriage in their home country. The wedding in France can then follow, without any of the legal requirements. However, you will still have to bring your civil marriage certificate and have it translated in french.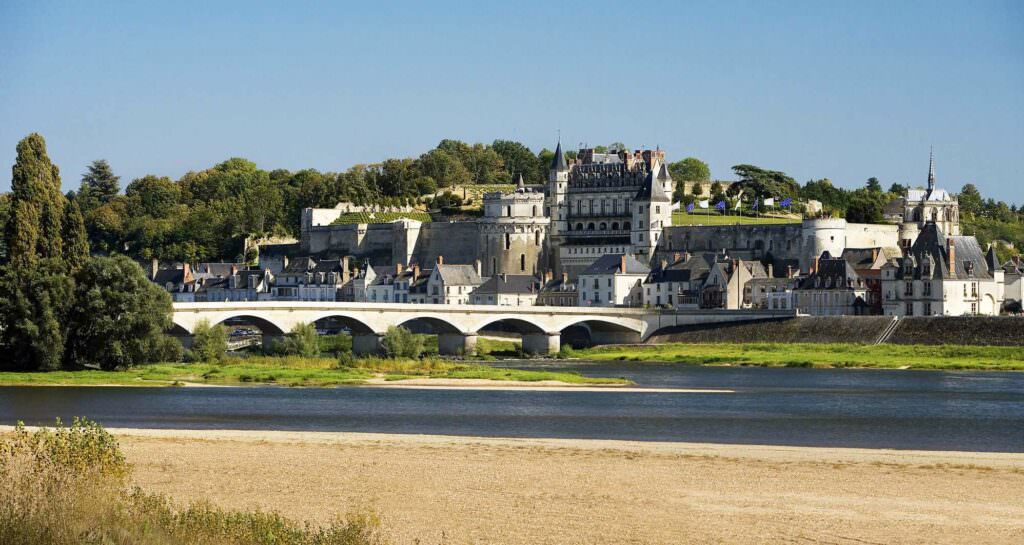 The Cost of a Wedding in France
There is no straightforward answer on how much a wedding in France will cost. It can cost anything from €40,000 to €300,000 and more, depending on the location, style, services and the number of guests. The South of France is an established wedding location and is the priciest area to have a wedding in France.  The region has great weather, charm and romance, and there are so many great venues that cater to weddings.
Venues
Venues in France can vary a lot depending once again on the location, number of guests, duration of the wedding and the accommodation. Some of the venues in France will require a minimum stay that can be from 2 nights to 1 week. Venues in the French Riviera and Provence can range from €25,000 for a majestic museum for a day with no accomodation to €18,000 for 4 nights accommodating 40 guests.
The Loire Valley can be from €8,000 for 140 guests for one night to €47,000 for 50 guests for two nights. A wedding venue in Burgundy can be up to €20,000 for 1 nights accommodation for 14 guests. Some of these venues will also only allow in house catering and drinks and with this option some venues will include the furniture rentals (tables, chairs, linen, cutlery, plates etc.)
Catering
You should expect to pay between €150 to €350 per head, depending on the caterer and the menu you choose. The fee usually includes cocktail canapes, a 3 course meal, servers, tables, chairs, lines, plates, cutlery, glasses, water, tea and coffee, bread; some caterers will also provide one bottle of wine for every three guests during dinner. 
Below we have listed an estimated cost based on 100 guests. The costs listed below are only an indication of the average cost of a wedding in France and it is dependent on the couple's requirements, location and number of guests. 
Venue rental: 

€8,000 (Chateau in the Loire Valley)

Catering: 

€200 per person average

Cocktail bar, Wine and Champagne for cocktail and after dinner:

€

5,000 

Photographer: from

€

3,000

Celebrant:

€

1,000

Flowers and decor:

€

4,000

Live music for ceremony and/or cocktails:

€

1,500 

DJ:

€

3,000 

Bridal hair and make up: from

€

700 

Lighting:

€

2,500

Transport:

€

1,600




€50,300 (US$59,920) – based on 100 guests and 1 night accommodation included
This does not include videography, attire, travel, honeymoon, wedding bands, bridal party outfits and beauty, bridal party gifts, additional decor items, thank you gifts, wedding planner  or side events / activities.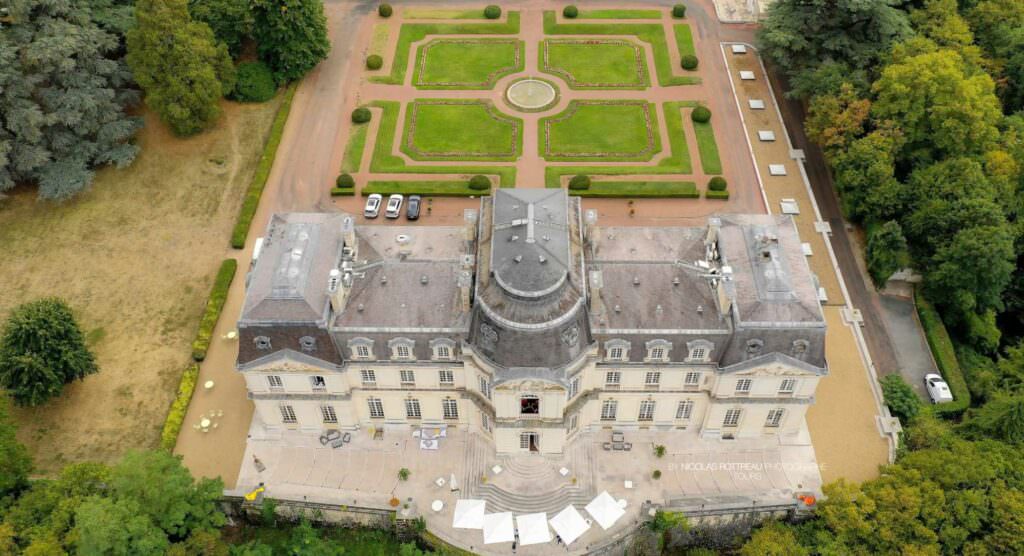 Free Destination Wedding Cost Comparison Guide