Welcome!
Join our growing community of 1500+ wedding planners AND snag our best-selling guide, "How To Become A Wedding Planner", which includes a custom road map to guide your wedding planner career, right where you are today!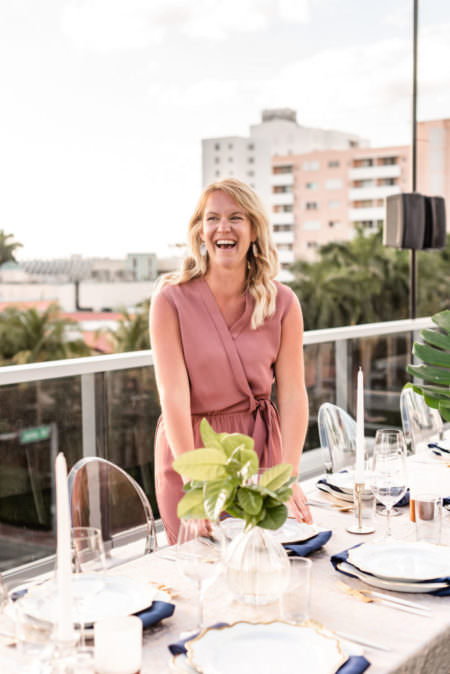 Are you looking for a path to a successful wedding planner career?
Don't know where to start? I've got you, covered friend!
Sarah Chancey here, the Founder + Creative Director behind Chancey Charm.  If you're new here, we're a wedding planning & design firm with planners throughout the US and serving clients internationally.  You can learn more about me and my passion for wedding planner education here.
In my Wedding Planner VIP family and guide, "How To Become A Wedding Planner", I'm sharing how to get your wedding planning business really rolling!
You see, it's easy to change your Instagram status and announce to friends and family, that you're officially a wedding planner – BUT it's hard to go from that announcement to a career that brings you creative fulfillment AND is putting money in your checking account!
In my free guide,  I'm covering the 5 key steps to becoming a wedding planner, with a business that pays!
All of these steps are key to establishing what I call "the sweet spot" – where you are getting online + word of mouth leads in YOUR INBOX every month!
What qualifies me to talk about this?
Chancey Charm currently boasts 13 locations and half a million dollars in sales for wedding planning and design yearly.  We've been published over 200 times and have a staff of 25+ planners that I also personally mentor.  Those are numbers that speak for themselves.
Need social proof?  You can find us here.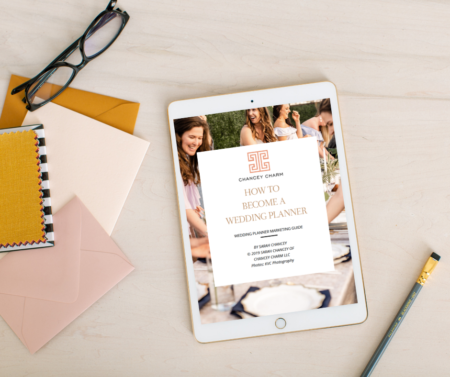 WHAT IS INCLUDED:
– 5 key steps to becoming a wedding planner (aka Chancey Charm's proven wedding planner marketing plan)
– roadmap to becoming a planner, I'm laying out all of my resources in the order I'd dive in if I had to do it all again!
Let's Do This!
A special thank you to the following photographers for providing the stunning images on this page: : KVC Photography