If you're new here, we're a wedding planning & design firm with planners located from coast to coast, and serving clients internationally. 
In today's post, I'm sharing how to become a wedding planner AND get your wedding planning business really rolling (with clients that are not just friends and family)!  
Because, I get that it's easy to change your Instagram status and announce to friends and family, that you're officially a wedding planner – BUT it's hard to go from that announcement to a career that brings you creative fulfillment AND is putting money in your checking account!
So, let's dive into my top two  steps to becoming a wedding planner, with a business that pays!  
1. Brand Shoot: M

aking the investment to hire a professional photographer to take headshots, action shots, as well as, a few key detail shots will help you obtain the images you need to stock your website and socials, until your portfolio grows.  I've really seen this be a HUGE win for new wedding planners, as you can bring 3-4 sets of plates, escort cards, florals, whatever details you feel truly support your aesthetic and snag images to show your attention to detail and design style – which is so important for prospective clients to see.  
2. Viable Website & Socials: Even if it's just one page, having a website is important and shows potential clients that you are serious!  You'll want to include, a short bio, service package descriptions, links to connect via socials, and a gallery if you have one.  In the same sense, having a social media account with some activity that shows your style is so important.  My faves are Instagram, Facebook and Pinterest. (*Pinterest is my secret weapon!)
FREE WEDDING PLANNER LAUNCH GUIDE
Snag the freebie and join the community of thousands of planners I've had the pleasure of supporting.
Are you looking for a proven path to a successful wedding planner career?
Building a wedding planning business that pays is possible with the right tools, resources, and community on your side. But where do you start to ensure you're not kicking off your career shooting in the dark and wasting time? Not to worry—I've taken care of that part for you!
My complimentary launch guide is the ultimate roadmap for starting your wedding planning career off on the right, ready-to-take-names foot. In it, I break down the first 5 things you need to do once you've decided to start a wedding planning business.
Rooting For You, Always.
Sarah
Your Wedding Planner Hype Girl
Let me teach you how to launch a wedding planning businesses that gets paid + published + gives YOU life!
what other planners are saying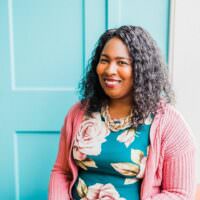 "Best decision ever! Solid educational tools was a primary decision maker for me, but Sarah's philosophy and dedication to providing tools to enable Wedding Planners to provide a joyful planning experience is what sealed the deal for me. The education resources and her availability AFTER the purchase are things that distinguish her from others offering similar tools. The resources that she provides have helped me as I reshape my offerings and approach and the investment in the program was well worth it!" – Nicholette Inman, Be Merry Weddings & Special Events