We're chatting with Colorado + beyond wedding photographer, Emily Sacco, in today's vendor interview! Being able to capture and preserve her couples' most cherished memories is an honor she's grateful for, and it certainly shows through the stunningly romantic imagery she creates. She's sharing the importance of building and nurturing authentic friendships with industry vendors, tips for brides + more. Enjoy!
–The Chancey Charm Team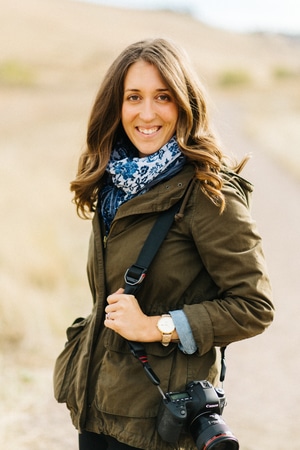 Name
Emily Sacco
Hometown
Farmville, North Carolina
What's your area of expertise?
Romantic Wedding Photography
First job you ever landed
My first paid photography job was photographing a donut ice cream sandwich – it was pretty delicious.
What brought you to the wedding industry?
I've always had a little obsession with weddings in general since I was a little girl – once I was asked to photograph a wedding, there was no turning back!
A lesson you've learned the hard way in the wedding industry
The biggest lesson I've learned the hard way is making genuine, authentic friendships with vendors takes time – it doesn't happen automatically. At this point in my business, I put A LOT of effort into building relationships and maintaining current ones.
Favorite way to spend a Sunday afternoon
Definitely hiking in the mountains if it's sunny – Netflix marathon if the weather is poor.
Best piece of advice to someone new to the wedding industry
Be nice. Saying please and thank you, doing favors + going above and beyond goes such a long way. Don't underestimate the power of being thoughtful.
Best piece of planning advice to a new bride
You don't have to know all the answers right now. Hire an amazing wedding team and your planning will be so much better + easier.

As seen on Style Me Pretty
Some words you live by
Stand up for what you believe in.
Best tip for balancing work + home life
Scheduling! The better you become at dedicating time to specific tasks, the more you will get done and the less you will over-work.
Best moment of your career
There are so many! The best moments happen when I receive super positive feedback from clients. I love hearing that I served them well.
Guilty pleasures
Netflix, chocolate and Taylor Swift.
Your favorite Instagram account
@thinkgrowprosper – I like to fill my feed with positive, motivational quotes. It's what keeps me going!
Learn more about Emily Sacco here + follow along on Facebook and Instagram. Cheers!
Chancey Charm, Denver Wedding Planner