Our Chancey Charm Richmond Wedding Planner, Alana Futcher, is thrilled to add this picturesque estate wedding venue to our Richmond / Charlottesville Preferred Partners List! Seven Springs is perfect for couples looking for a naturally beautiful wedding venue with lush manicured grounds and a collection of celebration spaces. This Virginia wedding venue spans 100 acres, offering a relaxed ambiance and overnight accommodations for the perfect wedding weekend. We're sharing more details about this organic + modern event space below. Enjoy!
– The Chancey Charm Team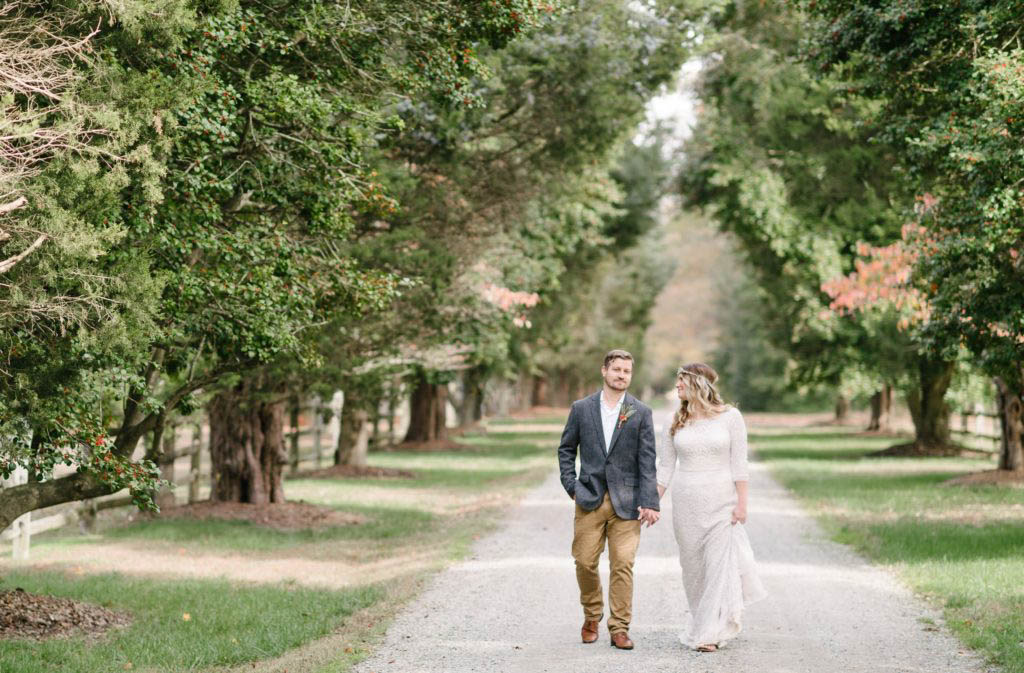 Photo: Sarah Street Photography
Venue Name
Seven Springs
Wedding Venue Location
Manquin, Virginia – just 20 miles outside of Richmond
When did you open?
Seven Springs was purchased in February of 2015. We spent the next few months making sure the formally private home was in tip top shape to become an event venue and officially opened for booking in June of the same year.
Why did you decide to open your venue?
The father/son owners, Brett and Robert Hunicutt, have a love for Virginia history and a passion for entertaining. They wanted to take on a project that combined the two and were at a point in their lives that made sense to make the jump into the wedding industry!
They were on the hunt for something with history (Seven Springs was built in 1725 and has names like Patrick Henry and George Washington in its legacy) as well as a place that was able to offer on-site accommodations (we have space for up to 20 guests to spend the night) and ample grounds that provide room to grow and expand as the business expands. Seven Springs was a pretty obvious choice!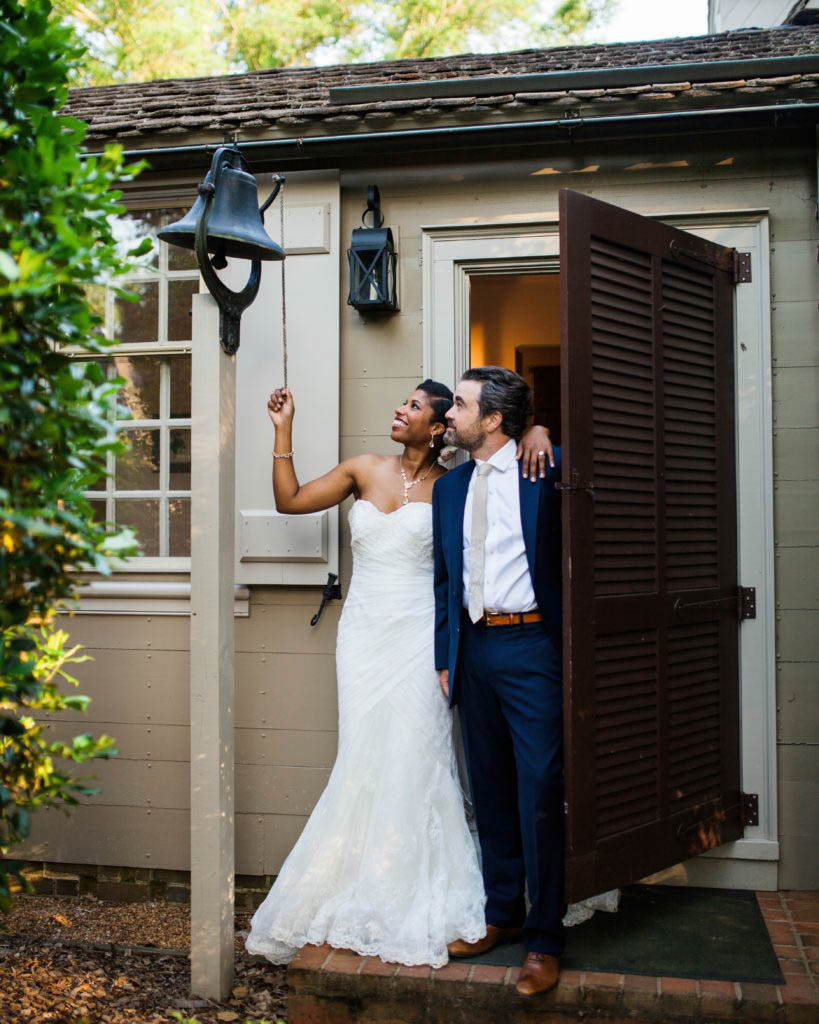 Photo: Two Spoons Photography
How many people does your event venue hold?
We offer accommodations for up to 200 event guests with the space and ability to expand up to 300 guests if needed.
What makes your venue unique?
What makes our venue unique is the layout! We are able to provide different and varied entertaining spaces that feel like completely different locations while only being a few steps away from each other. This gives couples the option to incorporate more than one vision and feel for their event without having to change locations.
We also strive to be flexible. We want to be sure our couples are provided with exactly what they need for their big day. We know that every couple has different likes, needs, and budgets to work with. Not having big restrictions on how to use the space or vendors they bring in along with the option to craft different rental packages ensures that we can continue to try to meet each and every prospective client's needs.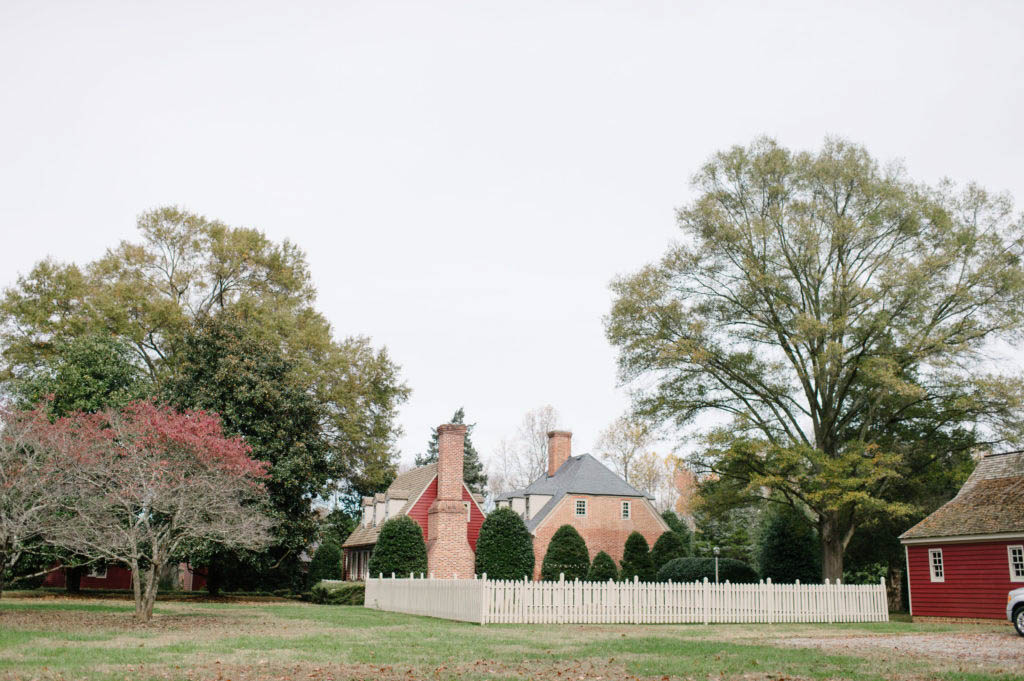 Photo: Sarah Street Photography
Best piece of planning advice to a new bride
Whew! Just one piece of advice may be hard… The biggest piece of advice I can offer is to remember that there is no wrong way to have a wedding. There tends to be a lot of pressure when planning coming from a lot of different places – family, the want to reproduce things you have seen in styled shoots, your budget, etc. – that makes it really stressful and hard to ensure that at the end of thcie day you have the wedding you've envisioned. Just remember that at the end of the day, if you have married the love of your life, you've done your wedding correctly! If you weren't able to afford the flowers you really wanted or were unable to meet each and every person's expectations for what the day should have been – so what. Focus on the things that really matter and soak in the love.
(Okay- just one more thing – get your partner involved! Even if they say they don't care about the details, make sure they don't regret that down the line. Ask for opinions and share tasks – it leads to both of you being totally happy and proud of your wedding day!)
What is your ideal couple like?
We love couples who are intent on hosting an event to remember that is unique and really shows off their personalities. The details can for sure be important, but at the end of the day, they are wanting to spend time with their nearest and dearest with their new husband or wife!
Learn more about Seven Springs here + follow along on Instagram and Facebook. Cheers!
Chancey Charm Richmond Wedding Planner