Your wedding day is one of the most important days of your life so why shouldn't you include your fur baby in all the festivities? Today on the blog, the Chancey Charm Team is sharing some unique and fun ways you can include your beloved four-legged friend in your wedding. Enjoy Friends!
-The Chancey Charm Team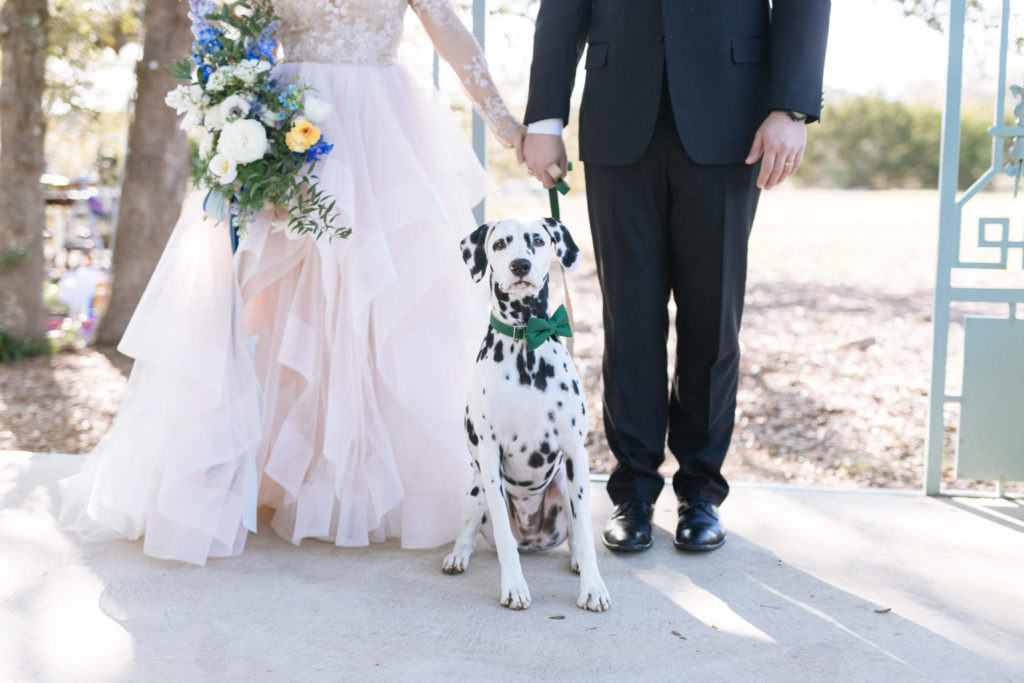 Photography: Smith House Photography
PLANNER NAME: Skylar Caitlin
I think the go-to is to name a signature cocktail after your four-legged family members, which I love! It's prominent – nearly everyone goes to the bar – and doesn't require arranging a handler for them on-site. But consider taking this a step further by having a sketch of your cutie embossed into cocktail napkins. You could even add some fun facts about you and your fiance onto the napkins as if your fur baby is sharing the tidbits with your guests. These could be served with drinks or with passed appetizers during cocktail hour as the perfect way to give your pets a moment to shine on your wedding day.
PLANNER NAME: Lauren Harbin
When looking for engagement photo inspiration it is easy to get hung up on the right outfit or poses to show your photographer. One way to guarantee genuine smiles or laughs is to include your pup! There's no way you won't smile, laugh, or get epic shots playing with your fur baby. This is also a good opportunity to see how your pup will do in front of the camera. Will they add to the magic of your wedding day photos or do better waiting for you at home for post-wedding snuggles. If you decide to include your pup in your wedding day photos make sure a trusted friend (not in the bridal party) or hired professional (We love Forever & Fur Always!) can be the handler for the day.
PLANNER NAME: Sofia Ocamp
Weddings and cats are usually not something that go hand and hand, but even if your "furry family member" didn't get an invitation, you can definitely still honor them and show your guests how much he/she means to you. A hand-painted peg cat topper or gold cat place card holder can really create a unique touch that speaks to your feline-loving soul. Instead of having traditional table numbers, another fun idea is to name the tables after types of cats – Siamese, Persian, Sphynx, etc. Imagine getting to a wedding and being told you are sitting at the Calico table? Might even double as a conversation starter with the guest sitting next to you!
PLANNER NAME: Brie Owens
When possible, I think it can be truly special to include your fur baby in the wedding day. If the venue allows (and your pup is well behaved), have them stand up there with the best man, or act as your ring bearer. Even if they go crazy and the wedding planner has to chase him down the aisle, it makes for a great story and makes the guests laugh! If that's not possible, have them in photos before you head to the wedding. Make sure they are bathed and have clean paws first!!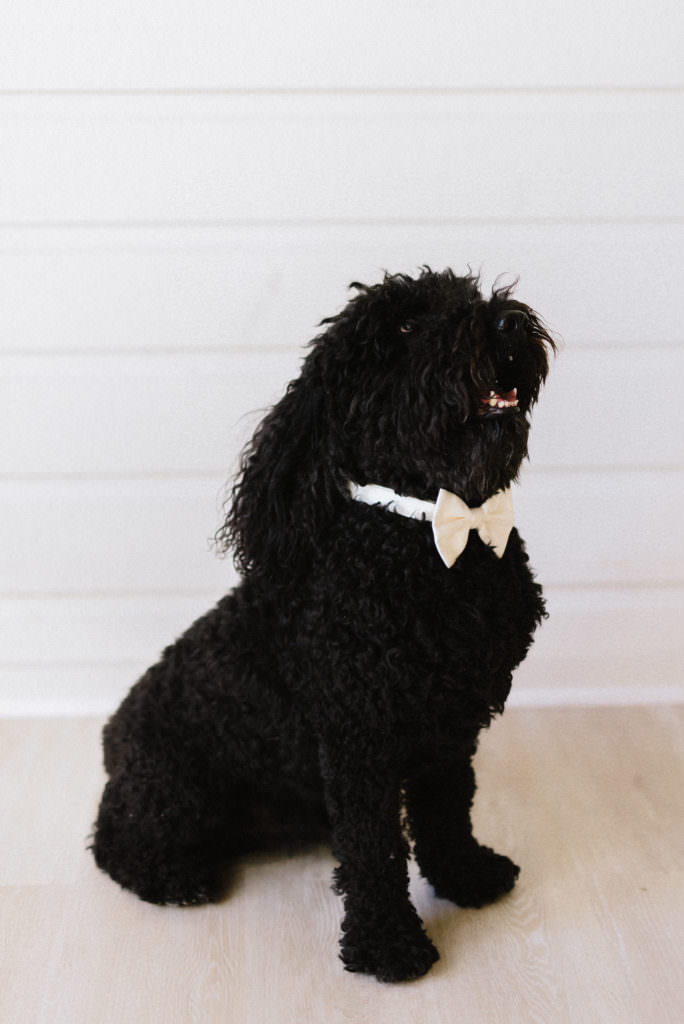 Photography: Flying V Ranch Portraits
Do you have any wedding planning advice questions you'd like us to answer or more tips for including your fur baby in your wedding? Let us know in the comments below! Cheers, friends!
ARE YOU READY TO HAND OFF THE STRESS OF PLANNING OR DESIGNING YOUR WEDDING?
DON'T FORGET TO PIN THIS POST!