Chancey Charm is happy to share our newest preferred partner PermaVista Ranch. PermaVista is a fully staffed private estate offering event and vacation amenities. Here you can have one location for a wedding weekend event, featuring your rehearsal dinner, ceremony, reception and good times for everyone in between! The grounds offer wide open space and options for ceremony locations. We love the opportunities for great skyline wedding pictures! A wide variety of activities are offered with rental and reception setup that includes tables, chairs and tent. PermaVista is a wonderful venue for your big day!
Location
Brenham, TX 
What is the history of your venue? 
We opened back in January 2017. The owner bought the property almost 22 years ago. He added trees and built a new Party House. Friends visited his ranch and started asking him to host their weddings at PermaVista. We already had the chef and the rest of the staff so we were ready to open to the public. It has been great to see many couples getting married at the Ranch and that every single wedding has been a success.
What is the best feature of your venue for couples on the venue hunt?
Unique outdoor wedding venue with amazing views
Opportunity to enjoy a Texas experience with horseback riding & more.
Catering services available in house (All Inclusive Package)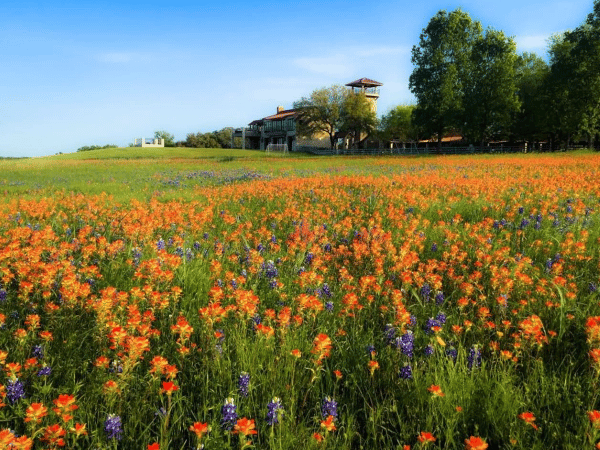 How many people does your venue hold for an event?
200 people
What perks does your space come with? (tables, chairs, stunning views, etc.)
Tent, tables, and chairs
Stunning views
Gourmet breakfast included
Guest lodging
Best piece of planning advice you have for a couple who just got engaged?
Hire a Day of Coordinator for your big day to enjoy a smooth day.
Thank you for reading, we hope this blesses your wedding planning journey.
Cheers!
The Chancey Charm Team
SNAG OUR FREE WEDDING CHECKLIST
DON'T FORGET TO PIN THIS FOR LATER!