In case you're new here, WELCOME! I'm Sarah Chancey – the internet nerd behind Chancey Charm. I'm a self-proclaimed SEO (search engine optimization) guru and fan of opt-ins.
I started this half-million dollar planning and design company out of my 2 bedroom apartment in Denver, Colorado, with $300, and I'm an OPEN BOOK. It makes people uncomfortable, BUT I LOVE IT!
I'm running my business, with 25+ women, based on the belief that WE are stronger than ME. And, they're running with it! Because we're building something bigger than ourselves, something that supports ALL of our dreams.
So, I started my wedding planner training center with that VERY thought in mind. I'm breaking all of the rules and SHARING ALL OF MY SECRETS.
Why?
Because I'm on a full out sprint to help women have a creative career that they love, with the freedom and flexibility to focus on their faith, family and friends. Because WORK LIFE BALANCE is actually not as distant as it seems.
And, that's why I'm over the moon to share my Personal Creative Resource List, chock full of all my favorite wedding planner business partners, in my FREE Guide!
These are the very partners that have helped me grow my business without losing family time, lead my team, protect my butt legally AND work smarter NOT harder.
So, what are you waiting for? Snag my FREE guide here!
Rooting For You!
Founder + Creative Director of Chancey Charm
Don't Forget To Pin This Post!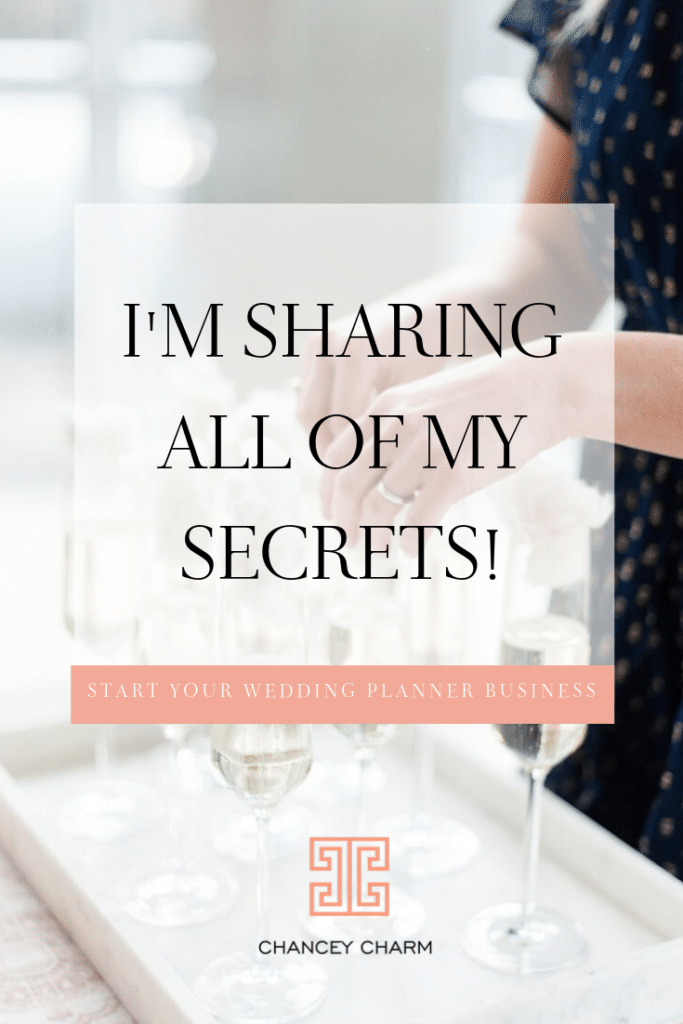 Disclaimer: Occasionally we do share an affiliate link in my content, via social media posts, the blog, my ecourses, emails, digital downloads, youtube videos, and the site. This means that if you click a link and purchase a product, I receive a little bit in return. This allows me to keep creating quality, free content. But, please know that I only share things I absolutely believe in! I also occasionally share a product I received for free in exchange for a review. Again, the review I share is absolutely my own, and I only share products I believe in.