This past September, I was lucky enough to snag a ticket with the family to sunny San Diego.  While we were there, we ventured to Rancho Mirage, Temecula and La Jolla to name just a few of our stops.  Every time I visit San Diego and the surrounding area, I absolutely fall in love with the natural surroundings and stunning destination wedding venues available.  If you're in the mood for sunny and a high of 75, I'm reviewing three of my favorite California destination wedding locations below.  And, you won't want to miss all the gorgeous photos + fun details I'm sharing.
Cheers!
Sarah Chancey
Founder + Creative Director
The Ritz Carlton at Rancho Mirage
Set on a desert ridge above Coachella Valley, The Ritz Carlton at Rancho Mirage is considered one of Palm Springs' most exclusive luxury hotels. There is a true causal, elegance, at this resort that is hard to find.  As a guest I was absolutely engulfed in the desert surroundings, and enjoyed a lot of time by the pool sipping smoothies  – you just can't beat the Ritz when it comes to customer service and dining!  One of my favorite aspects of the hotel stay itself was that every room had a spacious balcony with stunning vista views.  And, bottom floor suites had access to a large patio, lounge se, ting and private fireplace.  The adult pool has a stunning glass overview of Coachella Valley and embodies the relaxing atmosphere Rancho Mirage embodies.
For brides who are looking for a stunning desert wedding, the Rancho Mirage is absolutely perfect.  There are several spacious ceremony and reception spaces with mountain views throughout the property, that can accommodate any party size.  Your groom + his groomsmen will be even more excited to know that there are more than 100 world-class golf courses in the Palm Springs area, making it a golfers paradise.  Meanwhile, you and your crew can enjoy a nice relaxing day at the spa or hot tub sipping something bubbly.  At night, keep your guests entertained with a trip to downtown Palm Springs.  Or host your rehearsal dinner at the Palm Springs Air Museum, where I got some serious Top Gun vibes (absolutely one of my favorite parts of the trip).  Families can truly enjoy Palm Springs too, with a hike in Joshua Tree National Park or trip to the zoo, where they can ride a camel.  There is so much to enjoy in Rancho Mirage, making it the perfect destination wedding location, for an adventure lover!  You can check out all of the wedding spaces the Rancho Mirage has to offer by clicking here.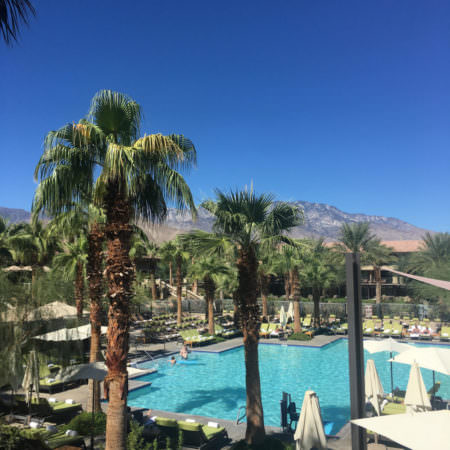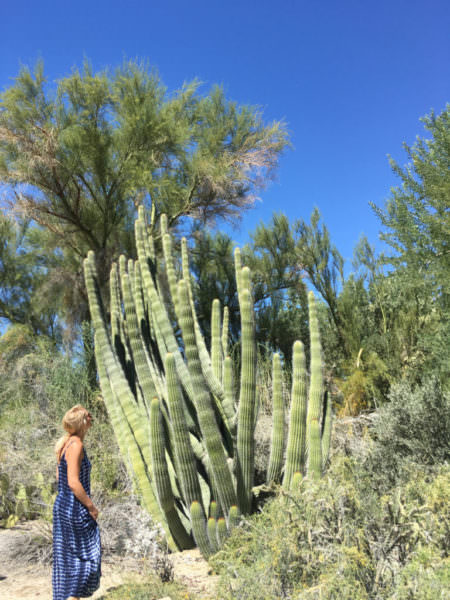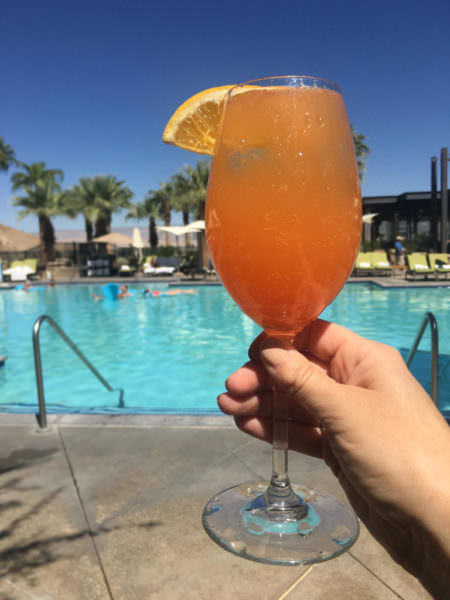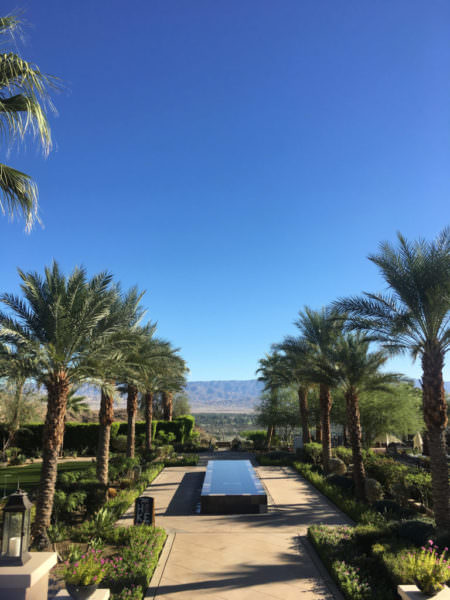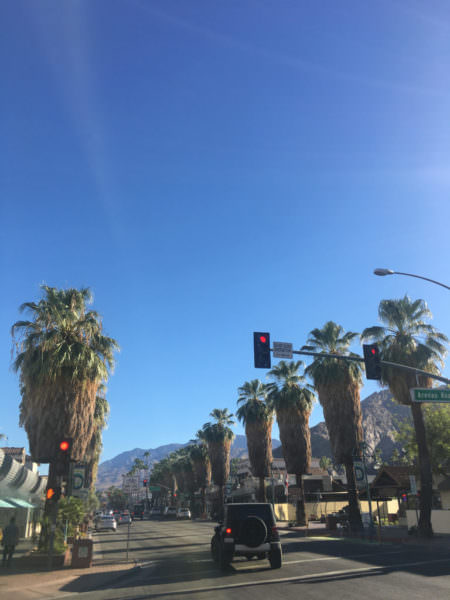 My favorite part of the trip was the few days we got to spend with dear friends in Temecula.  My childhood best friend (yes, we are still the same person 30 years later) and her adorable family hosted us in their amazing wine country home.  I wasn't sure what our time in Temecula would look like, and boy did it impress me!  Our first night in town, my friend Caroline (Founder of One Year Fit) took us for a drive down the main stretch of wineries.  It was beyond stunning, reminiscent of Spain for me, and what really impressed me was how event friendly these stunning wineries were.  Temecula Valley boasts over 40 licensed wineries, each with their own vibe and look.  Most of the wineries are family-owned and built for rehearsal dinners, weddings, concerts and families.  I can't recommend this chich stretch of SoCal enough, what a find!
We eneded our time with the Eatons with a trip to their favorite beach, Encinitas.  It was pure California bliss, I adored the local surfer vibe and breath-taking vistas.  The cherry on top was the shaved ice at the main concession stand (I snagged the Thai Iced Tea flavor).  We need some of that back in Atlanta!
Thanks again for having us Eaton family!  Y'all are the best.  You can follow The Eaton's and their travels by clicking here.  Rest assured, there is a collab to come soon with this crew! 😉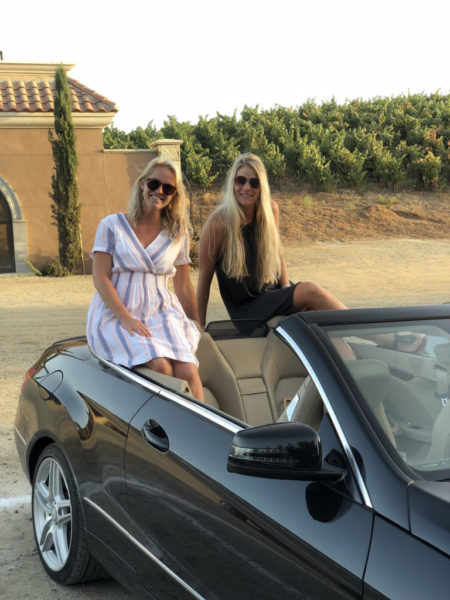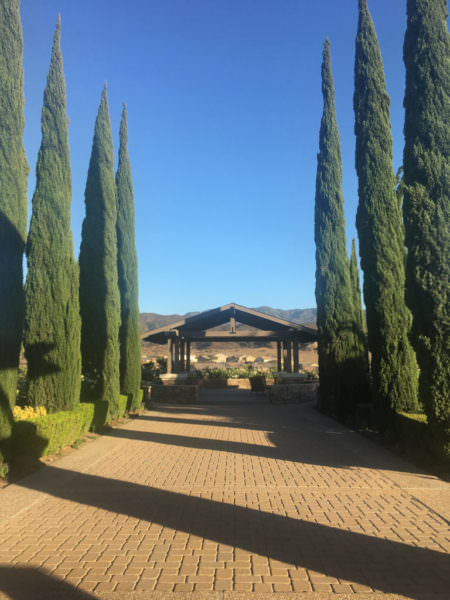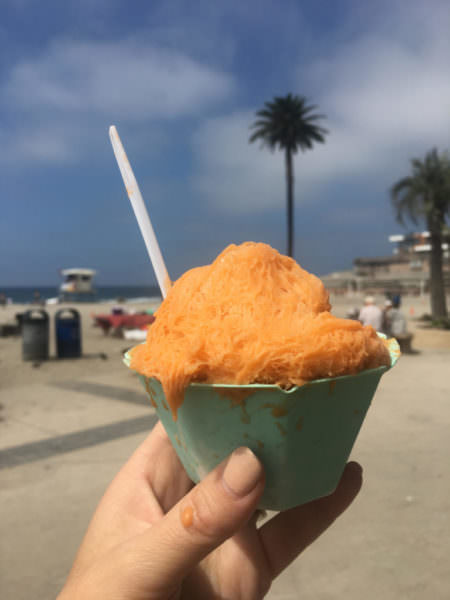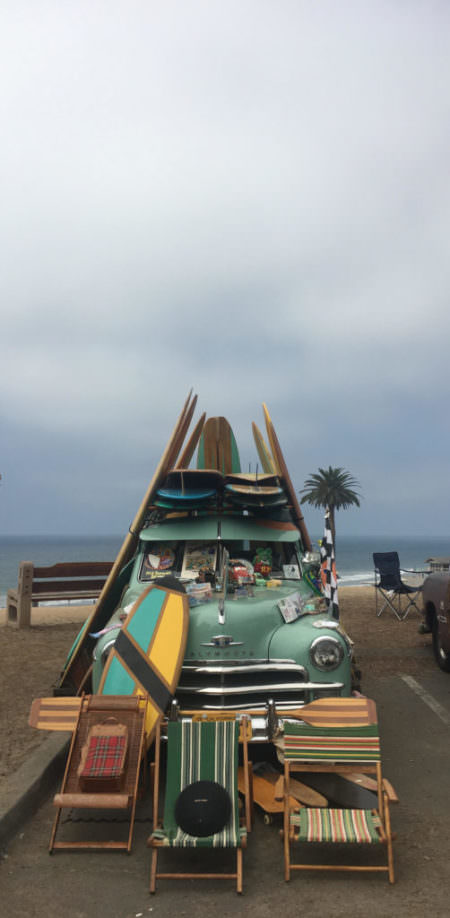 La Estancia La Jolla Hotel & Spa
Our last night in San Diego, we snagged a room at La Estancia La Jolla.  Named one of "The World's Hottest Hotels" by Condé Nast Traveler, we were anxious to check this place out and headed straight to their heated, salt water pool, hot tub and cabanas.  I was blown away from the moment we stepped onto this hacienda-style property.  Each building is engulfed in award-winning gardens and the perfect selection of venue options. You can check out their selection of wedding venues by clicking here. In fact, there were two weddings happening upon arrival, once more intimate and one grand in scale.  We hopped in our convertible around dinner time and made it to downtown La Jolla just in time for a sunset walk along the coast, followed by dinner at Puesto (which did not disappoint).  In the morning, we headed back in town for smoothies and seal watching along the coast before heading to the airport.
HAPPY DESTINATION WEDDING PLANNING FRIENDS!
Sarah Chancey