Hi Friends!
Our team is fresh off a fabulous week together at our yearly 2019 Chancey Charm Wedding Planner Retreat, and I couldn't be more excited to share ALL the details!  Honestly, it was easily our best retreat yet, and I'd like to attribute that to the many mistakes and hiccups of planning in years past.  The struggle is real.  And, if you're planning a retreat for any size team, I encourage you to go ahead and give yourself a big spoonful of HUMILITY & GRACE before you leave on your first few trips. 😉 
This was our fourth Chancey Charm team retreat (we've done Charleston, Vegas and Charlotte in the past), and I am STILL learning things every time we go.  Lucky for me, I've got a rock star support team on these trips (KVC Photography & Elena Balkcom)! AND, Elena sends out a survey after the retreat every year that has really helped me tweak and grow more than anything.  I honestly used to HATE feedback, but now that I've realized how valuable it is as a leader, I'm game!
You can check out all of the behind the scenes action on our Instagram here, but I also thought I'd dive into our schedule and what I learned this year as far as leading a team retreat (aka tweaks I'll make for next year) – basically a lil "how to" for other wedding planner teams if you're interested in hosting your team for some time together in the coming months.  So let's do this!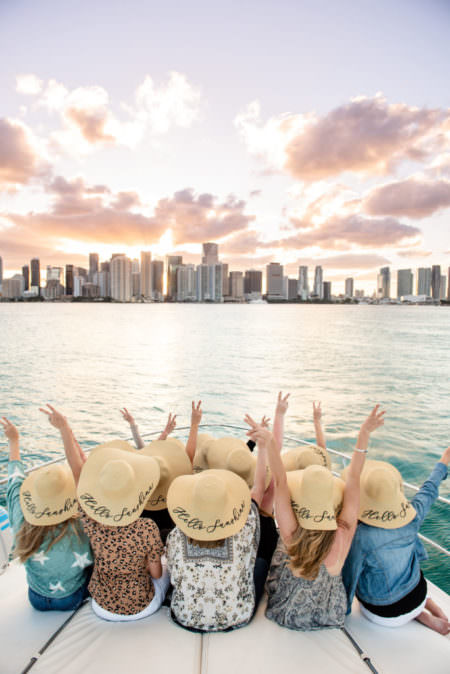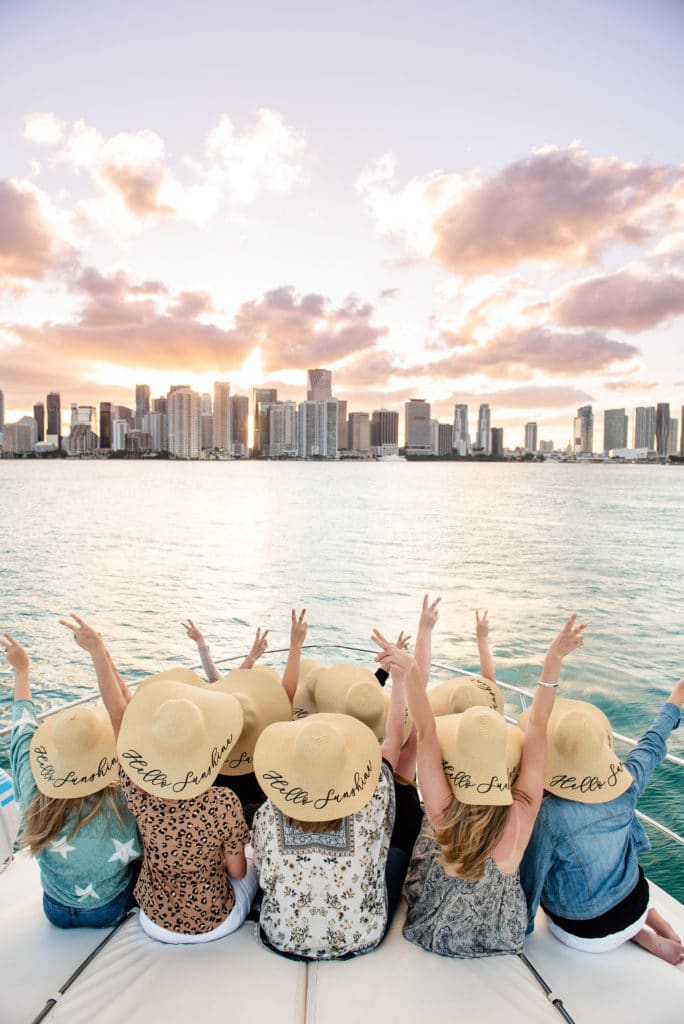 THE DETAILS:
WHAT: Wedding Planner Retreat: This is a time of community, education, and renewal with fellow Chancey Charm planners.  (* please note, this is not mandatory – but open to you and the planners on your team)
WHERE: Miami, FL
HOW LONG: 4 days
AIRPORT: Miami is best, but Ft. Lauderdale is a backup option*
WHAT'S INCLUDED:
breakfast and lunch daily
2 people per room
1-on-1 personal style shoot session with Katie, Elena and Sarah + including new headshots + action shots, styled by you!  (we will provide a clean space, with white + green backdrop, a table, chairs, basic white floral arrangement // you get to choose your linen + bring paper goods + any props you'd like in photos)
3 educational sessions
community time + open q&a session
EXTRA COSTS:
travel
dinner each night
makeup and hair for personal styles sessions (we will arrange this as requested)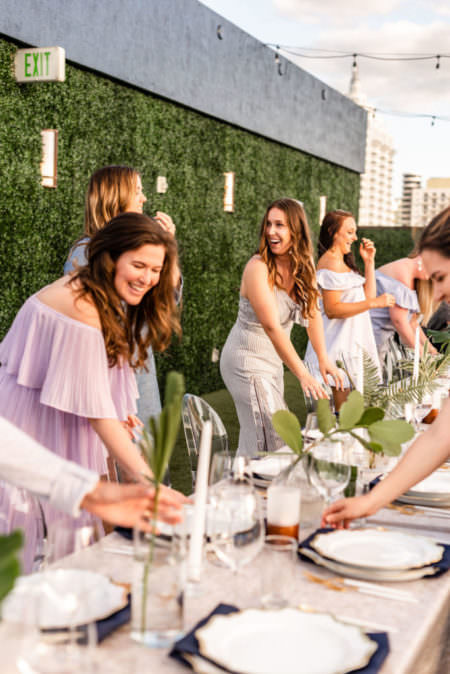 THE SCHEDULE:
Monday, the 15th
associates arrive by 4pm (check in time) / pool + beach time as people arrive – chill
7pm – dinner
9pm – *surprise activity (this was dessert at SWAN)
10pm – live music downstairs at the hotel
Tuesday, the 16th
9 – 9:30am – welcome + breakfast
9:30am –

10:45am

– team building session lead by Amber Anderson of Refine Wedding planners
10:45am – associate group photo session on roof
11am – 4pm – rotations of styled shoot sessions
Lunch provided on roof for pick up at your convenience*
4-6pm – ICs arrive by 4pm / chill time
7pm – group photo session on rooftop
7:30pm – leave for dinner
9- 10pm – community time on the roof  >> open q & a
10pm – live music downstairs at the hotel
Wednesday, the 17th
9 – 9:30

am

– welcome + breakfast
9:30am – 10:45am – sketching session lead by the sketchbook series

11am

 – 

4pm

– rotations of coaching + styled shoot sessions
Lunch provided for pick up at your convenience
6 – 8pm – surprise activity* (This is when I chartered a private boat ride via Salio)
9 –

10pm

– dinner
10pm – live music downstairs at the hotel
Thursday, the 18th
9 – 9:30am – breakfast + closing remarks
9:30 – 10:45am – flat lay session lead by Elena Balkcom
11 – 1 – community time by the pool + on the beach as people head out
1pm – goodbyes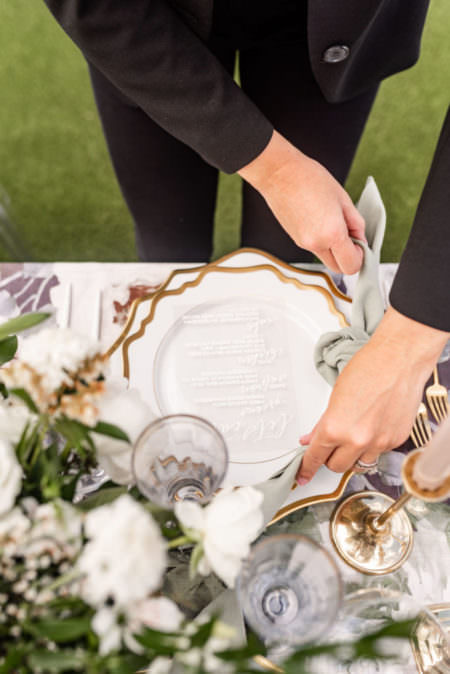 ATTIRE:
You are absolutely free to wear whatever you feel best communicates your personal style + professionalism to potential clients during your personal session.  
We will take one group shot, on the evening of the 16th and I just ask that you wear a neutral, pastel or black for this photo.
** I also sent out a separate email giving our team suggestions on what to wear to what, throughout the week.
THE INSPIRATION
Here is the 2 page mood board that I sent to the team as astarting point for their tabletop designs.  This was an easy way to comminucate the space, and rentals I was providing.  And, hey, who doesn't love a good mood board to get them excited?!?!?!!!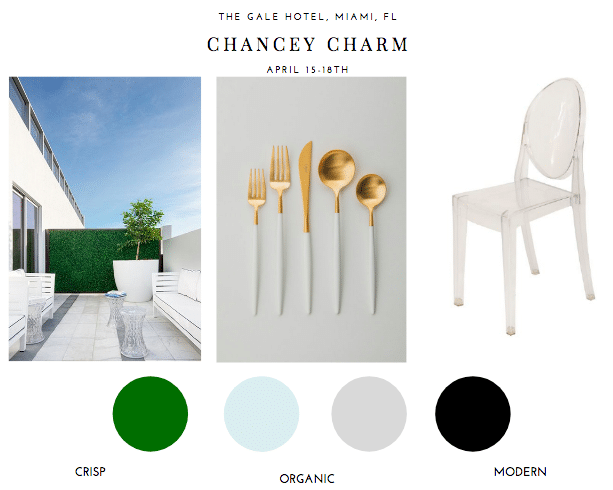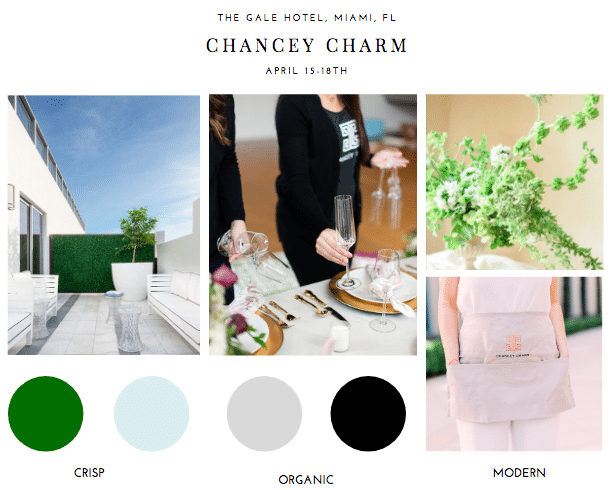 OUR SPONSORS:
This retreat would NOT have been the same without our generous sponsors.  A HUGE, HEARTFELT THANK YOU to each and every vendor who made our time together so magical!  Thank you for your support.
Photography: KVC Photography / @Venue: @galehotel – ldvhospitality.com – galehotel.com / Floral Design: @thefloweratelier – flowerateliermiami.com/ Linens: @bbjlinen – bbjlinen.com / Rentals: @tavolatabletop – tavolatabletop.com @decoraeventrental – decoraeventrentals.com @eventworksrentals / Handcrafted Popcorn Favors: @poppyhandcraftedpopcorn – poppyhandcraftedpopcorn.com / Organic Cocktails: @bellissimaprosecco – bellissimaprosecco.com / Hair & Makeup: @beautybyvm_ – beautybyvm.com / Custom Cookies: @sweetsthatsparkleinc – sweetsthatsparkle.ca / Custom Wine Glasses: @paceslane – paceslane.com / Bridesmaid Hats: @weddingfavorites – weddingfavorites.com / Wedding Welcome Bags: @mokoandco – mokoandco.com / Champagne Balloons: @paperconfetti_com – paperconfetti.com / Speakers: @refineforweddingplanners – refineforweddingplanners.com & @thesketchbookseries – verymaryinspired.com / Planning: @SarahChancey & @elena.balkcom – elenabalkcom.com / Design: @ChanceyCharm Team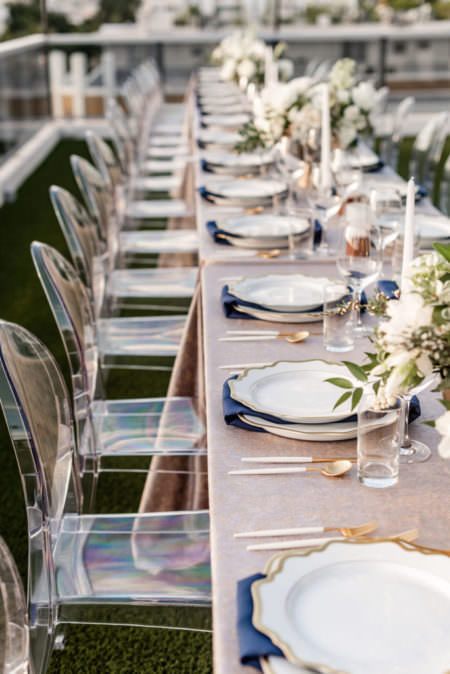 WHAT I'LL DO DIFFERENT NEXT TIME:
Our feedback from this retreat was largely positive, but there are three things I'll tweak next time, for better options + flow.
PRICING: I realized a few months before this retreat, that I had grossly undercharged for all I had promised. (Ekk! True-life confessions here!) And, while I am always happy to splurge on a few surprises for the team and a fabulous speaker or two, I also need to cover the general costs to keep this business rolling!  So, while I always strive to keep costs low, I know that next year I will need to charge more if I expect to provide the same quality.  That said, tweak number two is…
Give attendees the option to stay in a room with one other person or three, and have their costs reflect that.  While some would rather pay more and have a little more peace and quiet, others value the cost over space.  And, I need to let my team make that decision individually.
Our styled shoot sessions were a BIG win on the feedback survey.  But, we did struggle to shoot during the day time. (Totally on me!) Next year, Katie and I have agreed that it will work better to schedule more education/excursions during the day and shoot in the afternoon / at sunset for the best images we can capture.  Thank goodness she's an amazing photographer and editor and made these gorgeous images happen!
WANT TO SEE ALL THE PRETTY?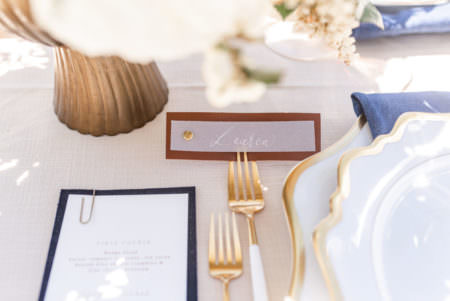 CHECK OUT THE RETREAT GALLERY HERE
We'll be using the images from this retreat for our socials + site until next year.  This is always a HUGE win for our brand and team!
I hope this glimpse into our team retreat planning process has been encouraging + inspiring for you friend!
Cheers!
Founder + Creative Director at Chancey Charm
WONDERING HOW TO BECOME A WEDDING PLANNER?
CHECK OUT OUR WEDDING PLANNER ACADEMY HERE
PIN FOR LATER