When a wedding is not held in or around the city where the couple resides, it is a destination wedding. Most of us picture sandy beaches with waves crashing in the background but the only requirement is that the location captures the essence of what you have envisioned for your big day. The venue can have a connection to the couple or just be something from wedding fantasies, but always the setting becomes an essential part of what makes the day special. The world is big and wedding dreams can come true in any city!
Our team has helped plan weddings all over the world, so trying to decide on locations to share with you was not an easy task! Here we have five amazing destination wedding options we thought were worth sharing as examples of locations that set a tone and style for your event. If a destination wedding was not what you were planning, these venues may change your mind!
Here is our list of 5 amazing destination wedding venues in no particular order:
Well known for its beaches and views, the French Riviera is an appealing location for a wedding. The Domaine de Canaille is just what you imagine a venue in this luxurious playground to be. Sitting on 150 acres the chateau overlooks the Mediterranean Sea with a private path that leads to a secluded beach. Guests can enjoy a stroll to the beach or lounge by the pool. The unbelievable views from the front terrace make it the ideal spot for your ceremony. With rooms to accommodate up to 26, Domaine de Canaille is a great place to gather and celebrate. This venue is described as ideal for couples who dream of an ultra-elegant, blissful venue for their wedding. 
If you've always imagined a wedding in France, Chateau Bee is the resource you will need. They have done the research and selected venues that accommodate destination weddings. Learn more about them and Domain de Canaille by reading our highlight post here.
Old Edwards Inn is a charming mountain escape that accommodates weddings any season of the year but one can envision how stunning it would be in the fall when the leaves are turning. The old-world style inn, and its properties, incorporate the surroundings and their natural beauty into each of the spaces. Wood floors, stone fireplaces, large windows, and wood-beamed ceilings, are features of the indoor spaces, each creating a warm and inviting atmosphere. The outdoor options are picturesque with lawns, lakes, and trees as a lush backdrop perfect for any wedding. There are cottages for guests, making this venue great for a wedding weekend getaway in the breathtaking Blue Ridge Mountains. For couples that want a mountain escape with rustic elegance, this venue is an excellent choice.
Learn more about Old Edwards Inn in our blog posts here and here.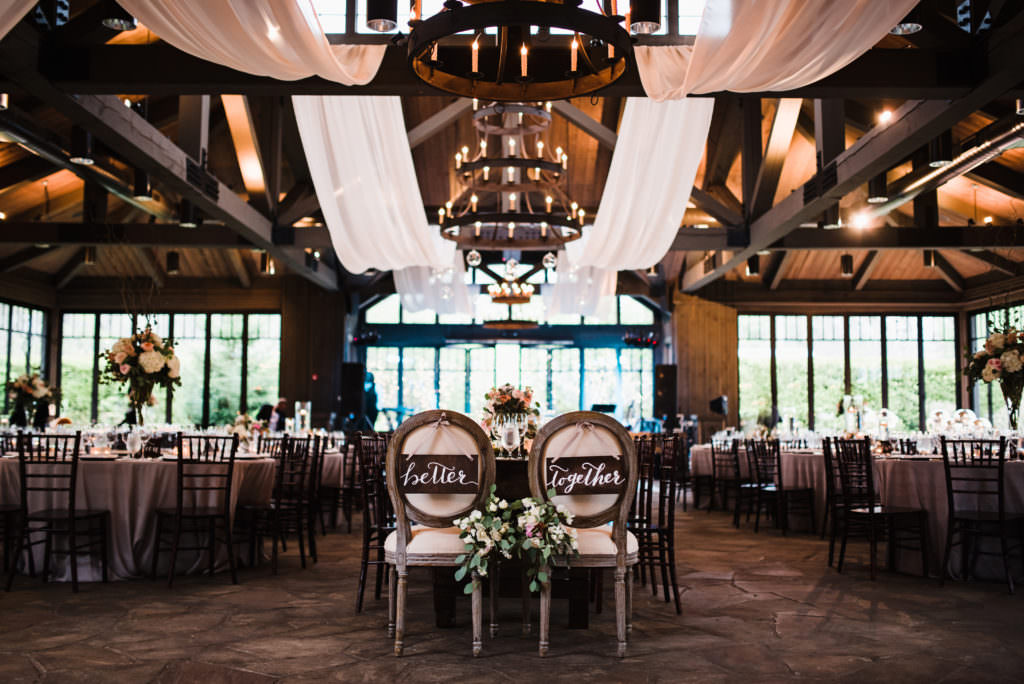 With breathtaking views of the Golden Gate Bridge, Cavallo Point is a venue that separates itself from the usual. This delightful hotel is nestled within national parklands that provide a scenic landscape and a tranquil setting. The wedding experience is enhanced with customizable wedding menus and an award-winning wine cellar. There is a selection of event areas that include a historic chapel with a wood arched ceiling, to an outdoor lawn with views, all are distinctive and feature incredible views. Guests will love the opportunity to stay on-site and enjoy the ample outdoor activities available. This venue perfectly combines romance, history, and fine dining making it fitting for any couple who wants an exquisite California wedding. 
Sea Island Resort is a luxury golf resort along the Georgia Coast that has received multiple accolades and honors, all a testimony to the excellent experience it provides to each and every guest. The property is expansive and features five miles of private beach, making salt air complimentary to all events. Choices of exchanging vows under moss-covered oaks, in front of stunning stained glass in the Cloister Chapel, inside the Spanish Lounge with stone fireplace, or in a courtyard with ocean views, allow couples a variety of options to bring their vision to life. Whether a grand wedding or an intimate ceremony, Sea Island Resort will make it magical. Couples who want to celebrate with southern elegance in a beach setting will find this award-winning resort idyllic.
5. SOFITEL LEGEND SANTA CLARA
The heart of Sofitel Legend Santa Clara is a newly renovated 17th-century convent with Spanish colonial architecture that has been thoughtfully renewed throughout. The beauty of this historical landmark, located in the city of Cartagena, is found in the history, style, and hospitality of the resort. It seems the resort was designed to indulge the most luxurious wedding dreams with incredible spaces that include an opulent ballroom with crystal chandeliers as big as the room, colonial halls that are open to the ocean air, and terraces with views of the Caribbean Sea. The hotel was listed by Travel + Leisure as one of the world's TOP 10 hotels which is a testimony to how it treats guests and the amenities it offers. This is the ideal wedding venue for couples who want a destination experience with leisure and extravagance.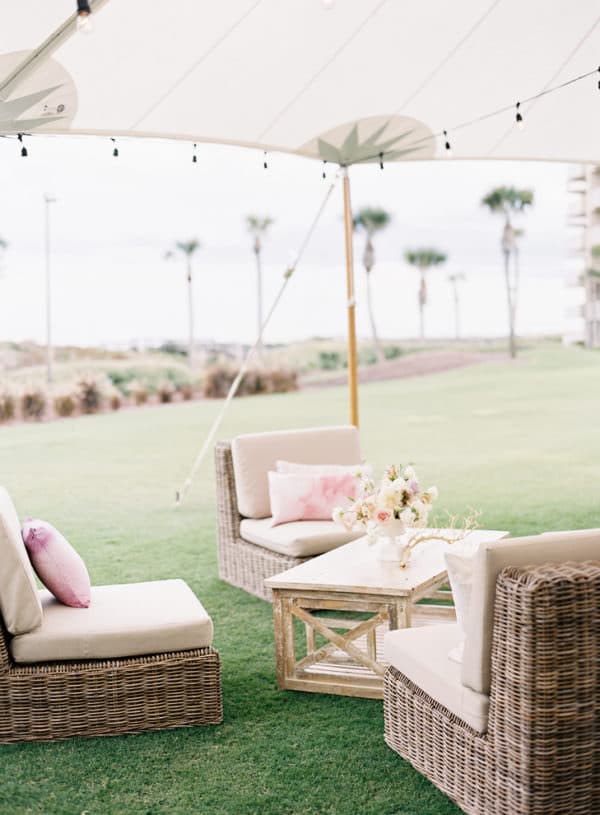 Did you know we have wedding planners on our team that specialize in destination weddings? 
Our goal is to make the process of planning your international or destination wedding weekend as stress-free as possible so that you are able to be fully present and enjoy every moment of this incredibly special time with your friends and family.
Get started planning with a professional destination wedding planner today by clicking the link below!
Free Destination Wedding Cost Comparison Guide