Chancey Charm is pleased to present our preferred partner The Hadden Estate at DGD Farms. This venue is situated on a 24 acre blueberry farm and has beautiful grounds that are great for wedding day photos. We love that despite the country setting The Hadden Estate offers an elegant modern reception hall with vaulted ceilings, it is a blank slate to let your dream wedding design stand out. Another great thing about this venue is that they keep it exclusive and there will not be another wedding on the same weekend as yours. This is a great option for Atlanta couples searching for the perfect wedding venue!
Location
Watkinsville, GA
What is the history of your venue? 
We celebrated our first wedding on October 21, 2021. In the 6 weddings since we have seen everything from multi-cultural, colorful celebrations to a groundbreaking, outdoor Catholic ceremony (approved by the Archdiocese of Atlanta) and everything in between. Spring 2022 is full of modern, Southern fetes and we look forward to every one!
What is the best feature of your venue for couples on the venue hunt?
We have meticulously thought out every detail of a wedding day and have too many features to choose one! A stunning ceremony with a drainage system and sod by the same team who keeps Truist ready for the Braves, a timber-frame pavilion for a stylish inclement weather option (complete with the ability to easily drape), suites over 1,100 sq ft for BOTH the bride and the groom, accessibility for all guests, two 6 seat golf carts, and our 5,800 sq ft, climate-controlled "barn" with a white, bright interior and aged brick exterior.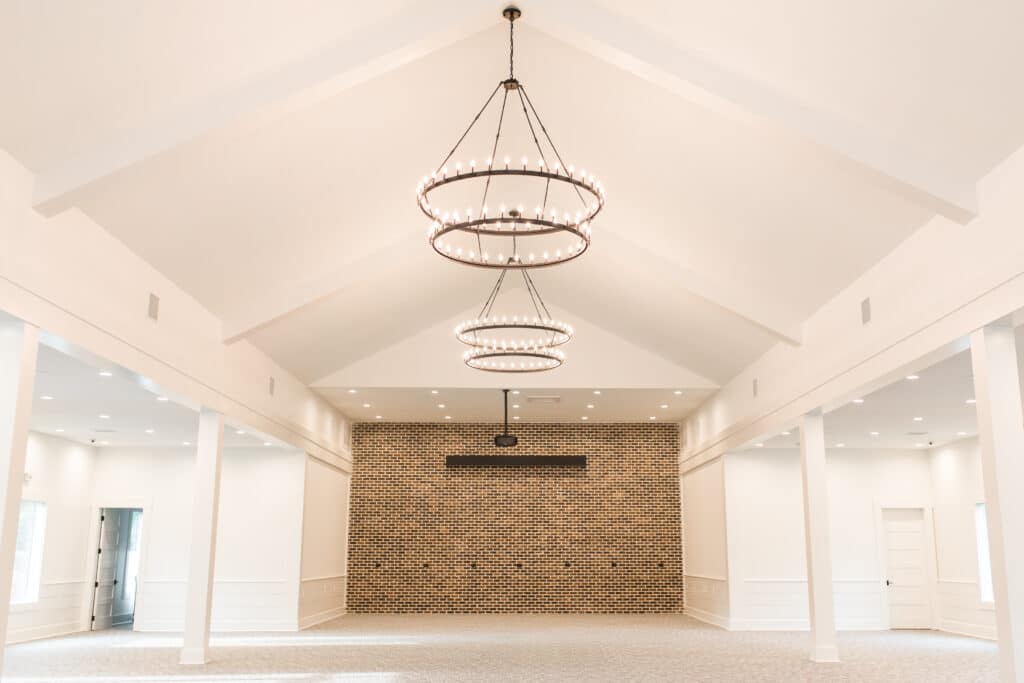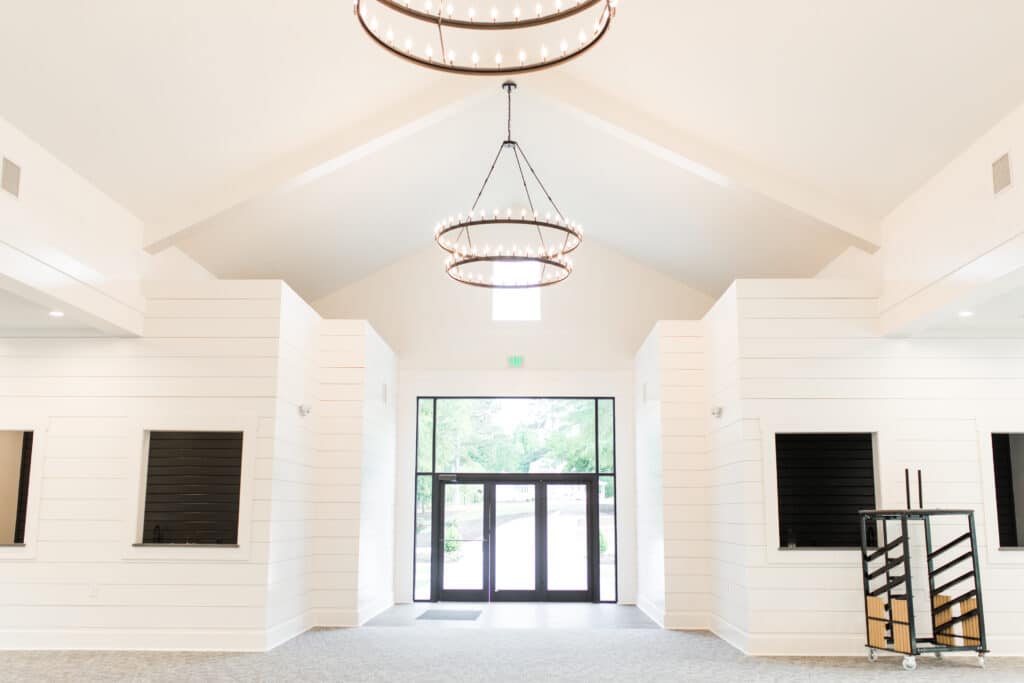 How many people does your venue hold for an event?
225
What perks does your space come with? (tables, chairs, stunning views, etc.)
225 white resin, padded folding chairs for the ceremony site, 225 light natural cross back chairs for the reception, an assortment of round and rectangle tables. Breathtaking golden hour backdrop of our blueberry orchard (we have 2,600 blueberry bushes!).
Best piece of planning advice you have for a couple who is planning a destination wedding?
1. A talented event planner is worth your weight in gold.
2. Trust your vendors and HAVE FUN!
Thank you for reading, we hope this blesses your wedding planning journey.
Cheers!
The Chancey Charm Team
SNAG OUR FREE WEDDING CHECKLIST
DON'T FORGET TO PIN THIS FOR LATER!