Hi friends!
Today, I'm simply focusing on the one thing that can literally de-rail your business in a heartbeat if not given proper attention – employment law. That's right, correctly classifying people you work with is super important to the health and safety of your small business.
I'm not going to sit over here and pretend like I'm the expert on this. Far from it! In complete transparency, I'm personally working through this same topic regularly – to make sure our team is set up properly, to protect all we have built together via Chancey Charm. So, please don't think that this post is from a place of "having it all together". Employment law is a topic I've REALLY struggled through for years, and I'm hoping, we can navigate this together in the years ahead. Because Collaboration Over Competition is not just a phrase I'm casually a fan of.  It's something I strive to live out daily with my team and every small business owner I interact with.
Since I'm not an expert, I'll let the lawyer do the talkin here, by sharing this fabulous article on Employment Law, that I stumbled across and this one by my friend at Engaged Legal.
I've been talking with my husband a lot about employment law (having a husband who owns a staffing company is actually paying off y'all!) and he helped me process the following…
Here are a few basic things to look for if you're using an independent contractor:
An IC needs to have their own business license.
An IC needs to have their own proof of insurance.
An IC needs to determine their own rate for their services.
An IC needs to invoice you from their business for projects completed for you – aka their invoices should be project based. (read more about this in the article above)
If you're looking to purchase an independent contractor contract, these are my go-to recommendations for great contract templates: Annette Stepanian & Christina Scalera
And finally, as always, I think that this, above almost anything else in your business – is 150% worth chatting with a local lawyer about, to make sure you're within state regulations for interns, assistants and planners on your team. Especially since, each state has different employment laws.
I know that working through all of the details of clarifying + setting things up properly can be exhausting.‍  Y'all, I REALLY do get it. But, I promise, it's worth the time + energy when you can sleep at night knowing you've protected all you've built to the best of your ability.
Cheers To A Better Business!
Sarah Chancey
Founder, Creative Director at Chancey Charm
Pin this post to save it for later!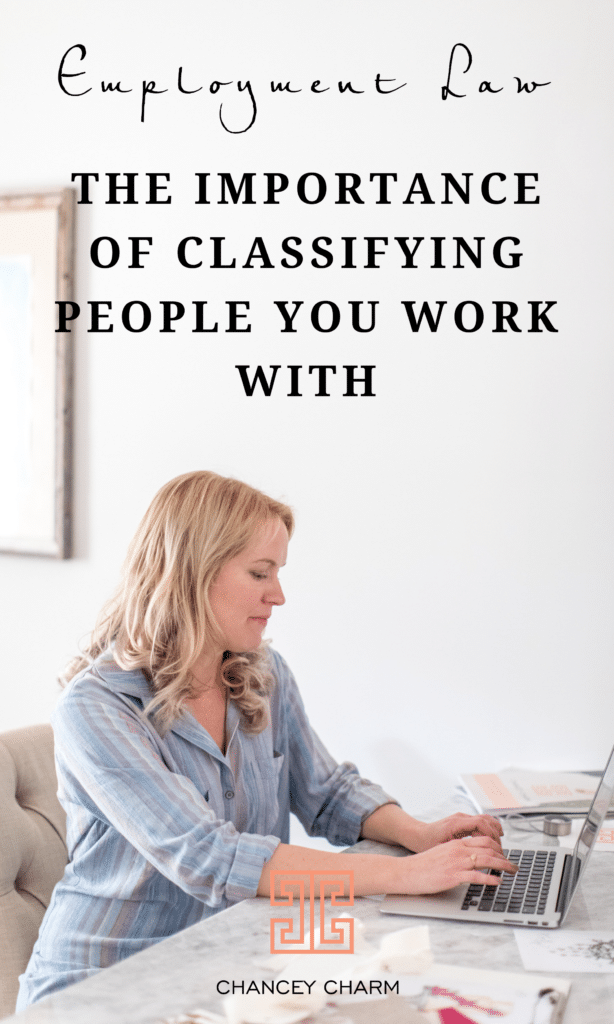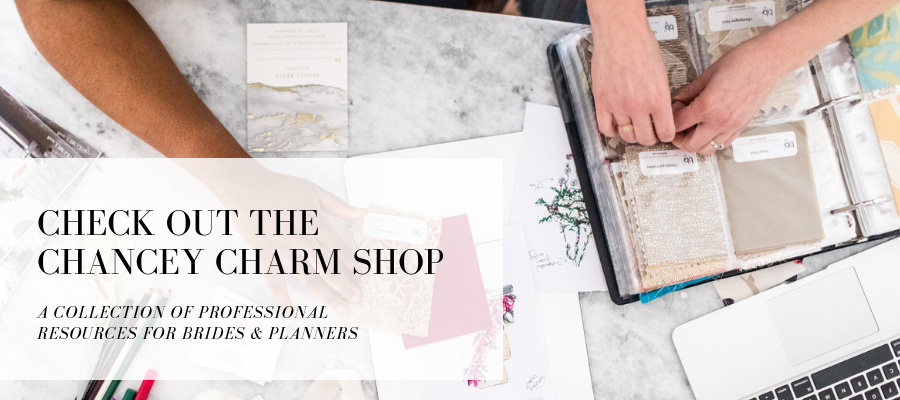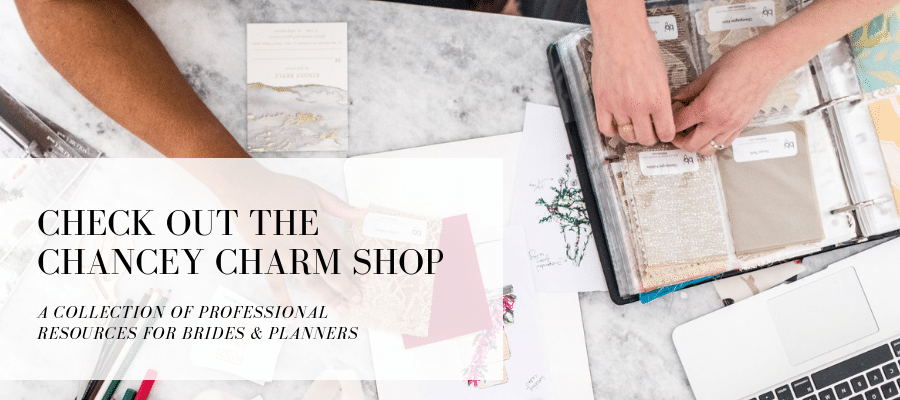 Disclaimer: Occasionally I do share an affiliate link in my content. This means that if you click a link and purchase a product, I receive a little bit in return. This allows me to keep creating quality, free content. But, please know that I only share things I absolutely believe in! In reference to the advice given in this email, this is not professional legal counsel, but is rather a conversation for educational purposes, in the spirit of community over competition. I highly recommend hiring a licensed attorney to clarify local employment laws for your small business. Chancey Charm LLC and Sarah Chancey are not legally responsible for the accuracy or success of the content shared in this email or post, as employment law is constantly changing.