BROUGHT TO YOU IN PARTNERSHIP WITH MARTHA'S VINEYARD BASKETS
Chancey Charm is happy to share with you our newest preferred partner, Martha's Vineyard Baskets! This fabulous company makes finding gifts for your bridal party easy to check off the wedding to-do list. The best part is, they offer great curated gifts for any occasion! We love that they make picking a basket and shipping it to multiple addresses is quick and easy. Each item that goes into their baskets is carefully selected and sourced from small businesses located throughout the country. The baskets are beautiful and the person receiving it is bound to love it no matter what the occasion is. Keep Martha's Vineyard Baskets information handy for special gifting made easy.
Location
Martha's Vineyard, Massachusetts
What's your area of expertise or service?
Curated modern gifts and wedding favors.
What brought you to the wedding industry?
It was our business location that led us to the wedding industry. Martha's Vineyard is known as one of the most beautiful and romantic locations for a dream wedding, and we are fortunate to live, work and own a gifting business on the island. When we first started in the wedding industry, it seemed like an intimidating place to work. However, as time has passed and we met many amazing people, along with the opportunity for creativity; this section of our business feels more rewarding than ever before!
Why is your product, space, service perfect for couples planning their wedding? What sets you apart?
What sets our business apart is the modern, seamless gifting experience and the array of authentic local products that we curate from small businesses all over our country.
We aim to utilize Martha's Vineyard Baskets to help people learn about and support the small businesses and families behind all these handmade goods. We support many amazing businesses that align with our goals to be environmentally conscious, high quality, and made with love.
Some words you live by OR your company mission statement.
Our mission is to help others give.
The world needs more kindness and more people who are willing and able to give. With the modern lifestyle nowadays, picking, assembling, and sending the right gift can be challenging. That's why our mission is simple: To provide a seamless gifting experience that will make giving quick & painless!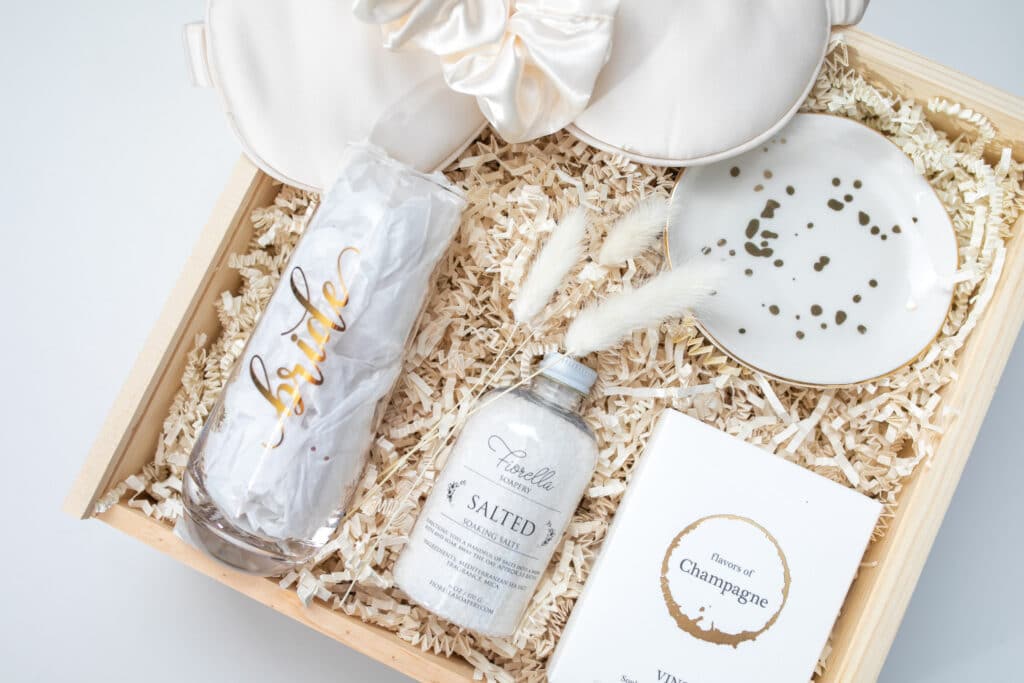 Best piece of planning advice to a new bride…
Advice for the bride is to find vendors who share her vision. The more she likes what they do and how they work, the easier it will be on both ends of things!
Another good piece of advice for the future bride is to listen to her intuition! Weddings can be stressful so it is important to stay in tune with her dreams and follow what feels right rather than doing something because someone else told us that was "the thing" at this point.
Best piece of advice to someone new to the wedding industry…
There's one thing that will make or break your business in this or any other industry – is being yourself. Be confident with who you are and what makes up the character of your brand. People can sense authenticity and it will make it easier to reach potential customers who love what you do, and can't find anyone else willing or able to provide such a service!
Best tip for balancing work + home life… 
Balance your life by putting the phone down and turning off all screens. Give yourself a break from work, so you can spend time interacting with family or friends!
Best moment of your career OR biggest accomplishment as a company…
We are a company that celebrates every milestone and goal reached. We celebrated our first basket sold, then our first gift basket shipped equally as the first corporate order, our first wedding, or achieving and doubling our financial goals. I believe that it is important to be grateful and acknowledge your success every step of the way no matter how big or small it is.
What is your favorite aesthetic?
Romantic, vineyard, and beachy combination. Martha's Vineyard aesthetics.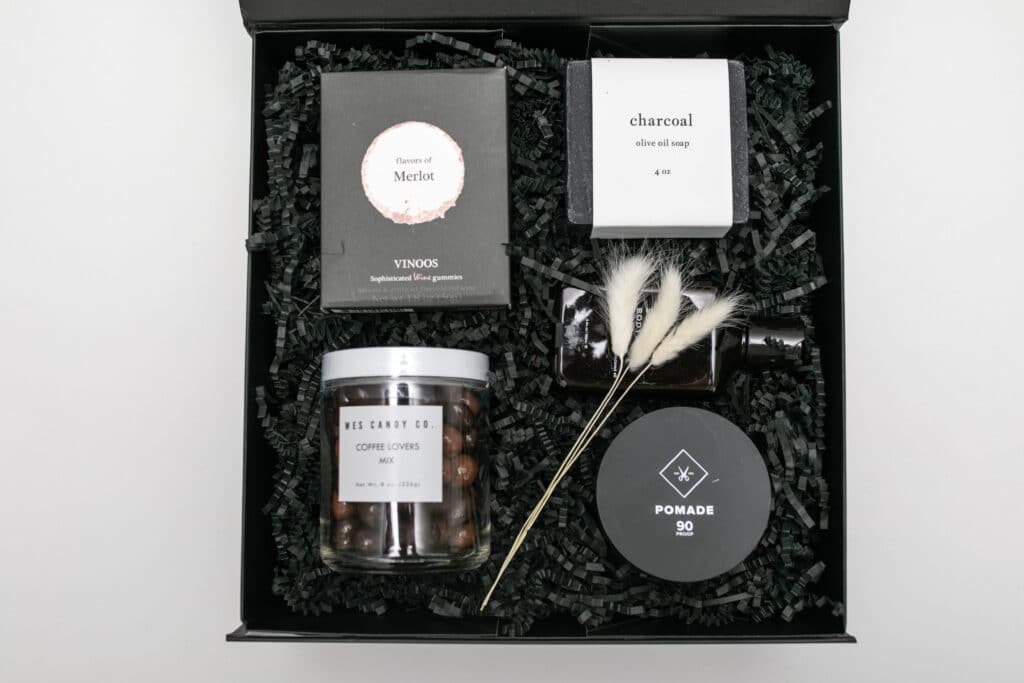 Free Destination Wedding Cost Comparison Guide
DON'T FORGET TO PIN THIS FOR LATER!