Chancey Charm is excited to introduce you to one of our outstanding wedding planners, Stephanie Callaway. She uses her skills and experience coordinating events of all sizes, from intimate picnics to large weddings, and everything in between. She loves to discover the details that will make each wedding she plans special. This makes her a special wedding planner and we know you will love getting to know a little about her.
Name
Stephanie Callaway
Company Name
The Epic Picnic & Events
Location(s) You Serve
Atlanta, Birmingham, Memphis, Nashville, Sandestin
What led you to become a wedding planner?
I was actually inspired to become a Certified Wedding & Event Planner from a gal I met through my luxury picnic service! I thought wow! How neat to be able to receive professional training and obtain credentials to be able to work in a highly competitive and creative industry!
I have had a long time love for design and fashion. My love for planning parties and the opportunity to execute even the tiniest detail has always brought out the experience of anticipation and excitement for each idea that either flourished or flopped! This is the perfect industry for me to be able to utilize my creativity, planning & logistical skills while being able to interact with all types of different personalities and interesting people.
How long have you been planning?
Less than a year professionally. My entire adult life personally & professionally as a former medical sales business development manager. 
Education or certifications?
I have an ongoing active certification as a Registered Cardiovascular Diagnostic Sonographer and I am a Certified Wedding & Event Planner with a second certification in Event Design with The Bridal Society.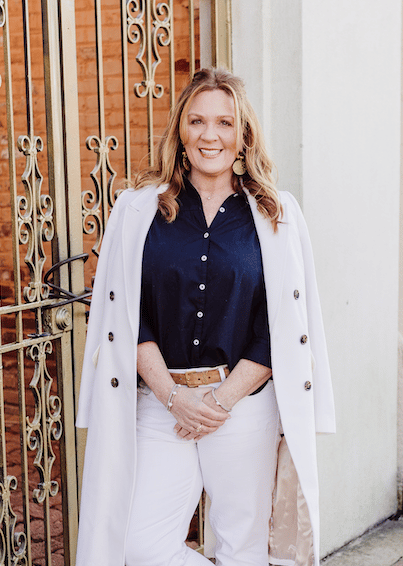 What is your favorite part of planning a wedding?
Every stage of planning the wedding is something I really enjoy! Each wedding is a brand new opportunity to meet the clients and work with new vendors. My most favorite part is designing and decorating for the wedding!
Favorite color palette and why!
My most favorite color palette to design is the soft blush colors of creme, corals, and pinks. I LOVE all forms of greenery as well! The softness of the blush colors represent the romance of the wedding ceremony and the elegance of the wedding reception. The greenery makes everything come alive either in a subtle manner or in a dramatic display!
Favorite tip for the day of timeline!
To ensure the bride to be is very well looked after! Make sure the b-t-b is fed, hydrated, is in a well controlled temperature environment. Anticipate her every need! Have all logistics planned and explained in The Day Of Timeline. Include the steps of lighting of The Unity Candle etc. Include the steps and the destination of each picture sequence. For example; The b-t-b wants to have her first look with her family outside, near a pond, a mile away from where she is getting ready with her bridal party. Be certain to plan air conditioned transportation from point A to point B for the family and the b-t-b separately.
Best Piece Of Advice To A New Couple-
Always out do one another! Period!
What do you like doing in your free time?
I adore spending quality time with my 3 adult children and my family! I enjoy all outdoor activities and sporting events! I like to work out, cycle, yoga/ pilates. I love doing research + planning for my next client's most epic life's event!
Thank you for reading, we hope this blesses your wedding planning journey.
Cheers!
The Chancey Charm Team
SNAG OUR FREE WEDDING CHECKLIST
DON'T FORGET TO PIN THIS FOR LATER!